The rain has been pouring incessantly today, which will make for easy weeding on Monday! Thank you for taking the time to check in on our Plots & other happenings on this mildly moody Sunday.
[Lavender Tales]
Signs Explain Experimental Designs
Dr. Moreno and I were supposed to attend Lavender Trails' Vendor Day today from noon to 3pm, however it ended up being cancelled due to the inclement weather. Since y'all didn't have the opportunity to make it down, I included some of the signage we had displayed next to the experimental plots throughout this past week: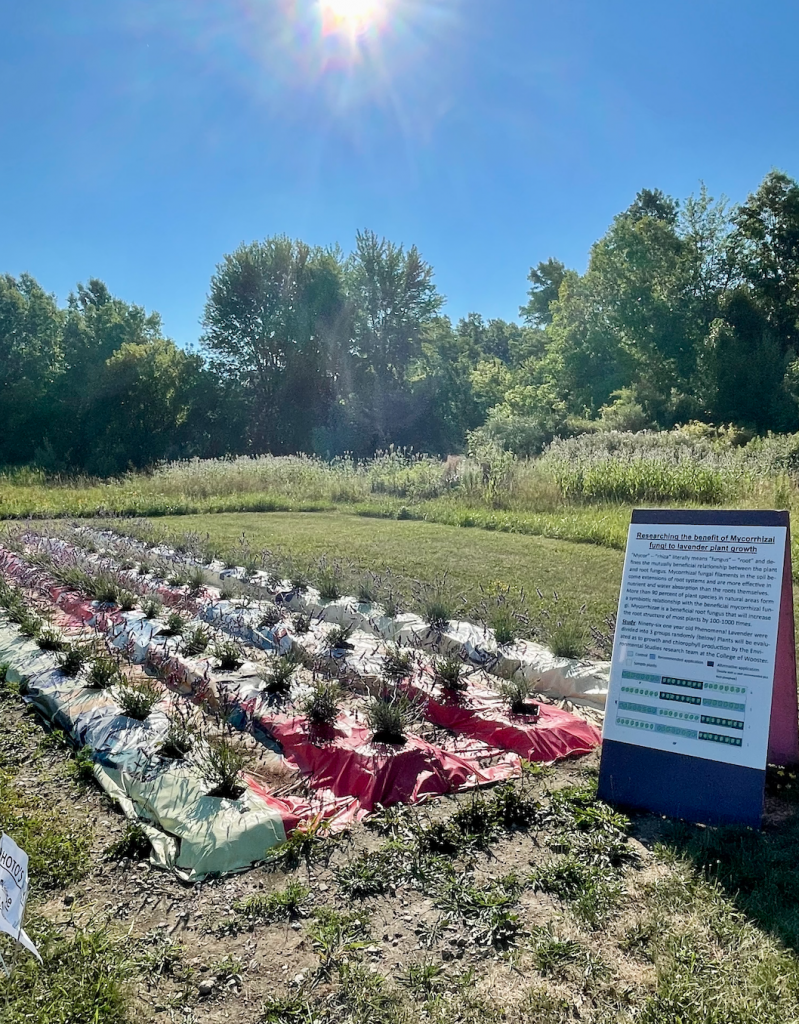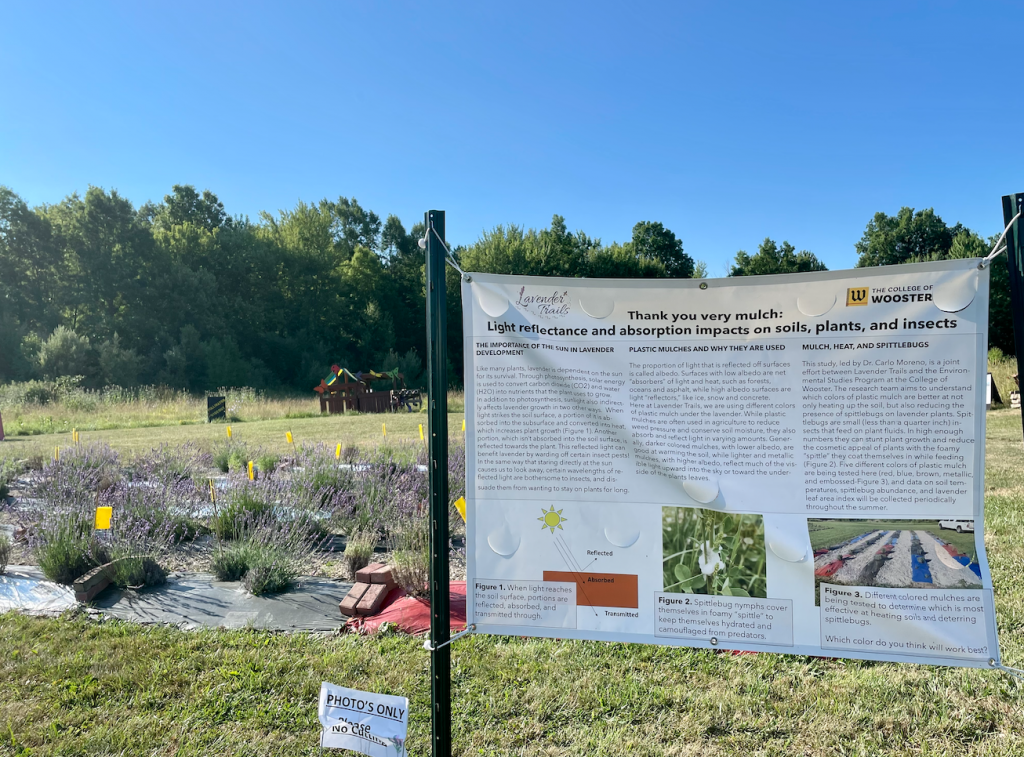 Moonlit Arachnid
This prickly pear cactus-looking spider followed me back from LT last Wednesday… After poking him under the microscope I was able to utilize Seek by iNaturalist to help identify it! If you also enjoy knowing the names of the life around you, I highly recommend checking out their mobile app. Turns out this was not a cactus spider (darn) but rather an immature Araneus cingulatus, a member of the orb weaver family.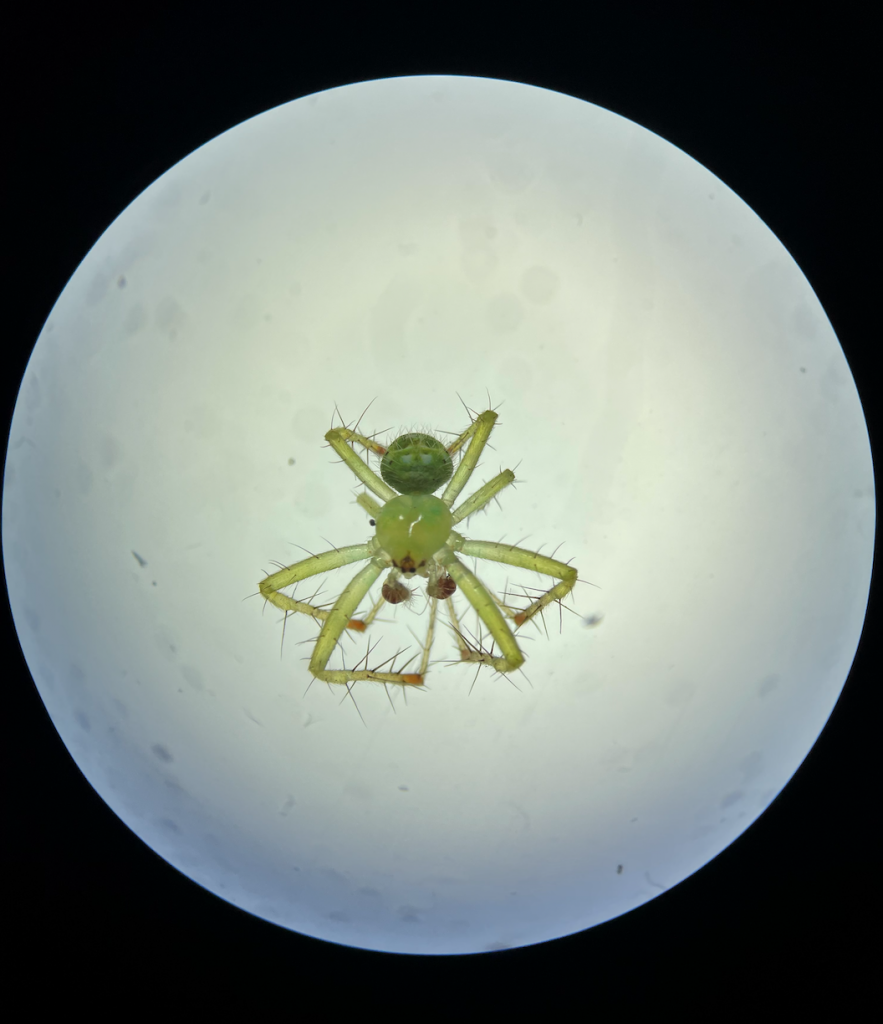 [College Garden]
Only A Year & We're Here
Here's a quick comparison of the College Garden from a year ago to today! I can't wait to see how much it'll grow throughout the school year: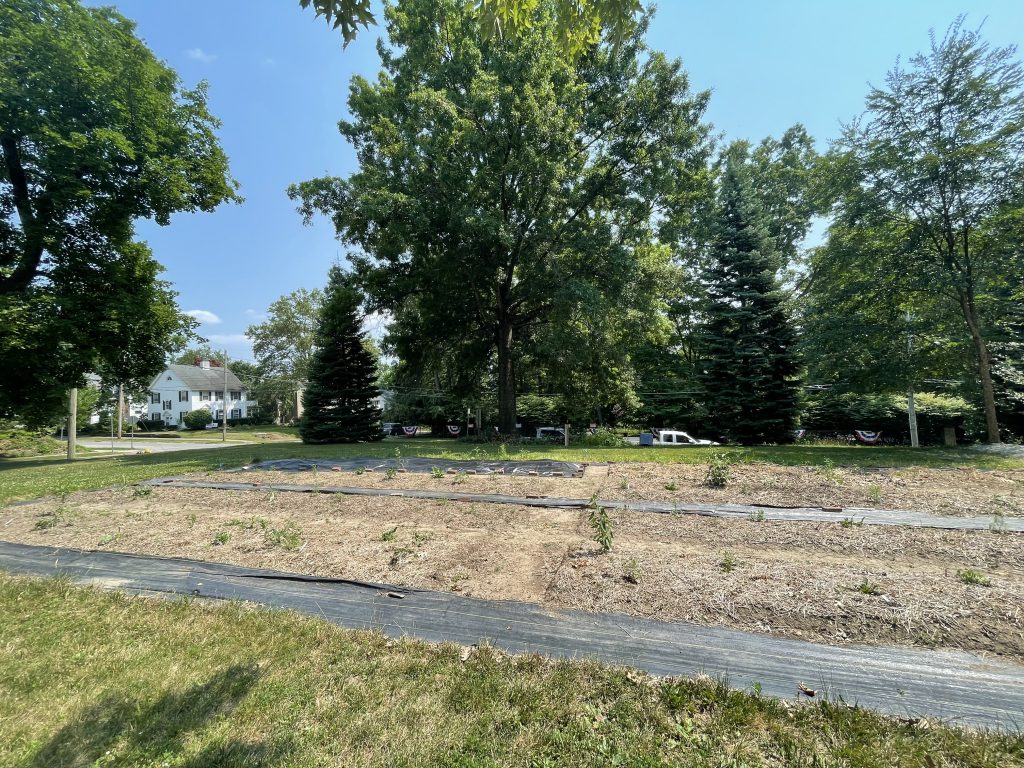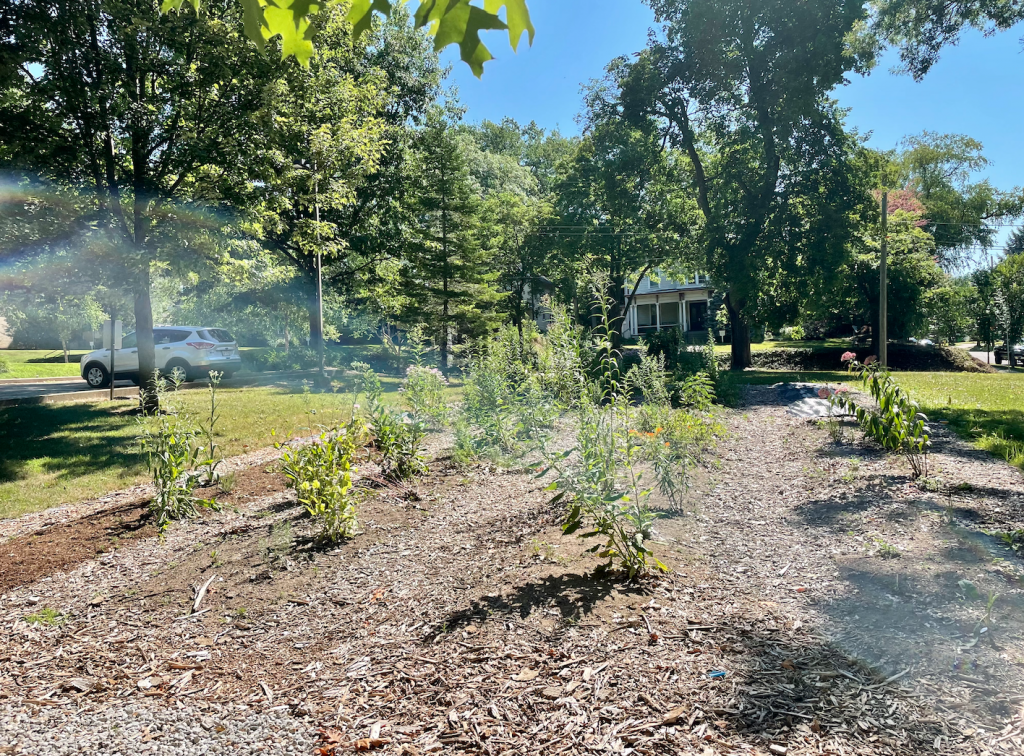 Coneflower Coming Soon!
We have yet to see the purple echinacea bloom ever since its original planting in early June of 2021. This bud looks promising though and hopefully they'll choose to share their hues with us soon!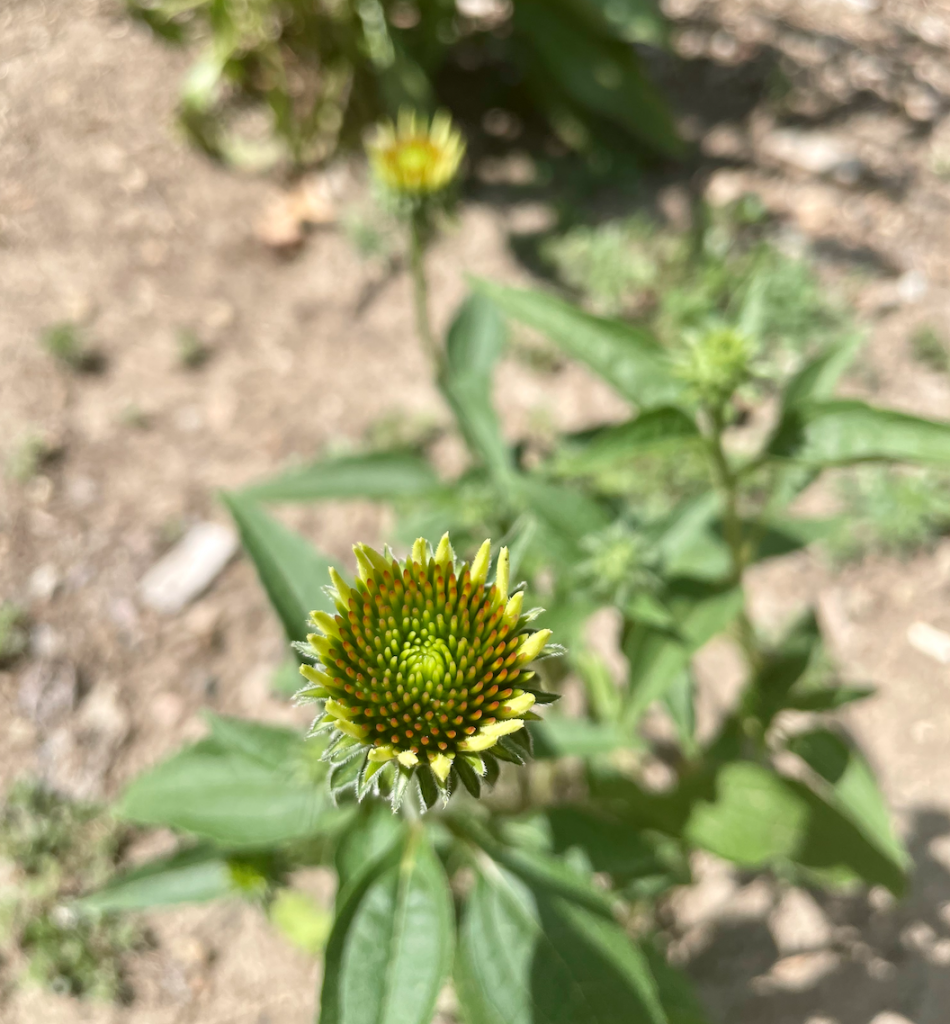 Minty-Fresh Breath
'Tis Mountain Mint season down here at the College Garden & the pollinators are coming in pairs to get a test of this (b)r(ee)zy refreshment!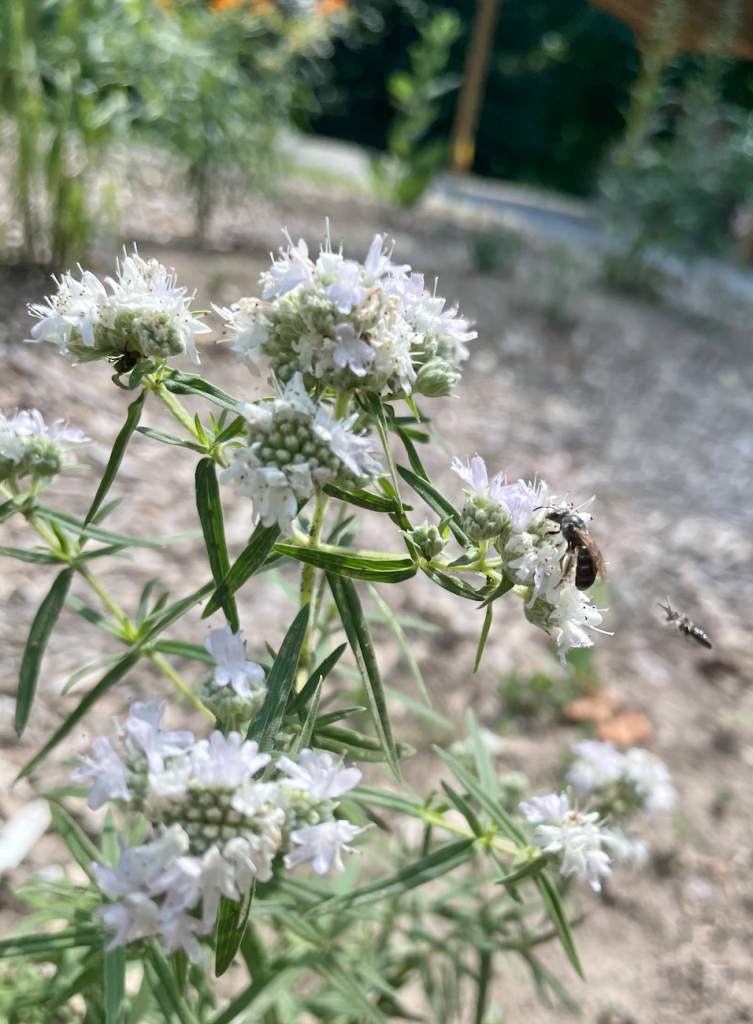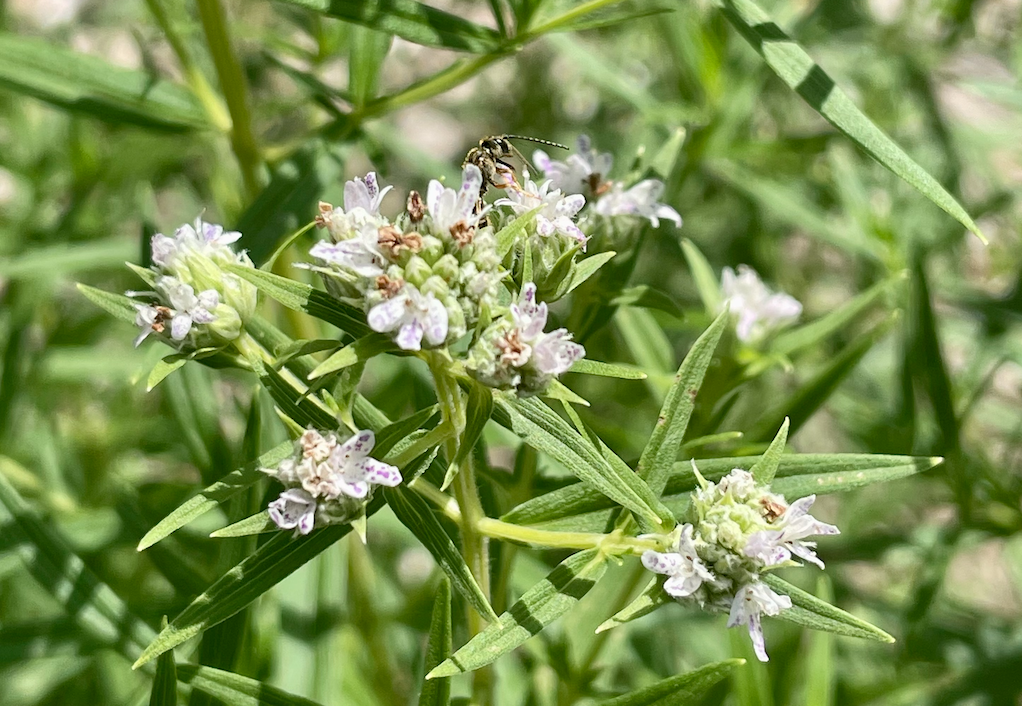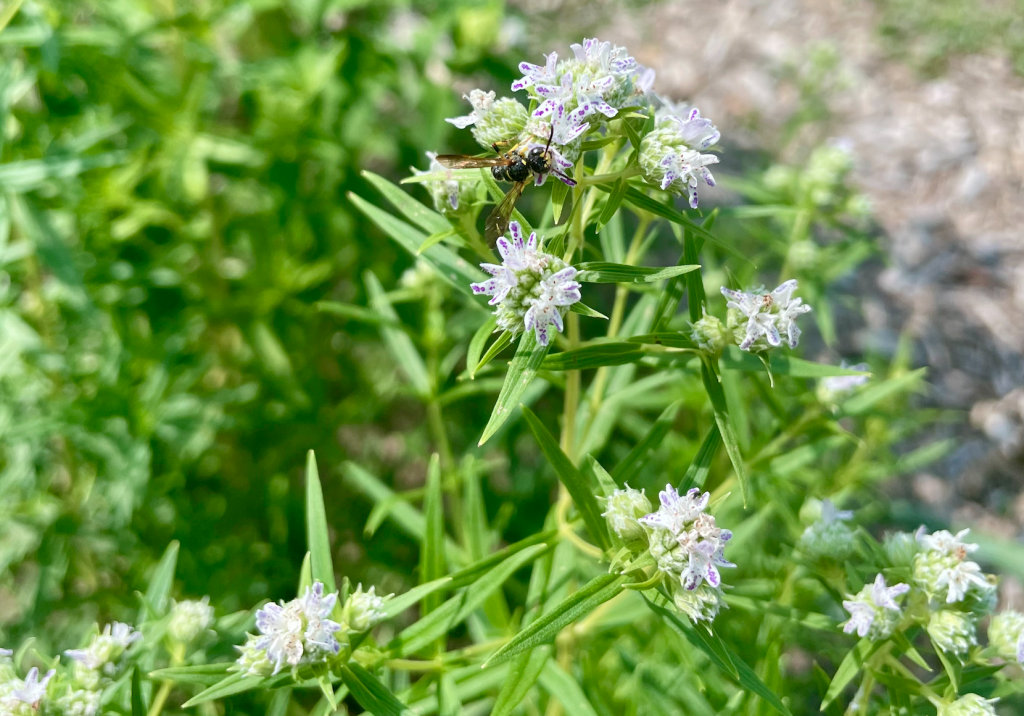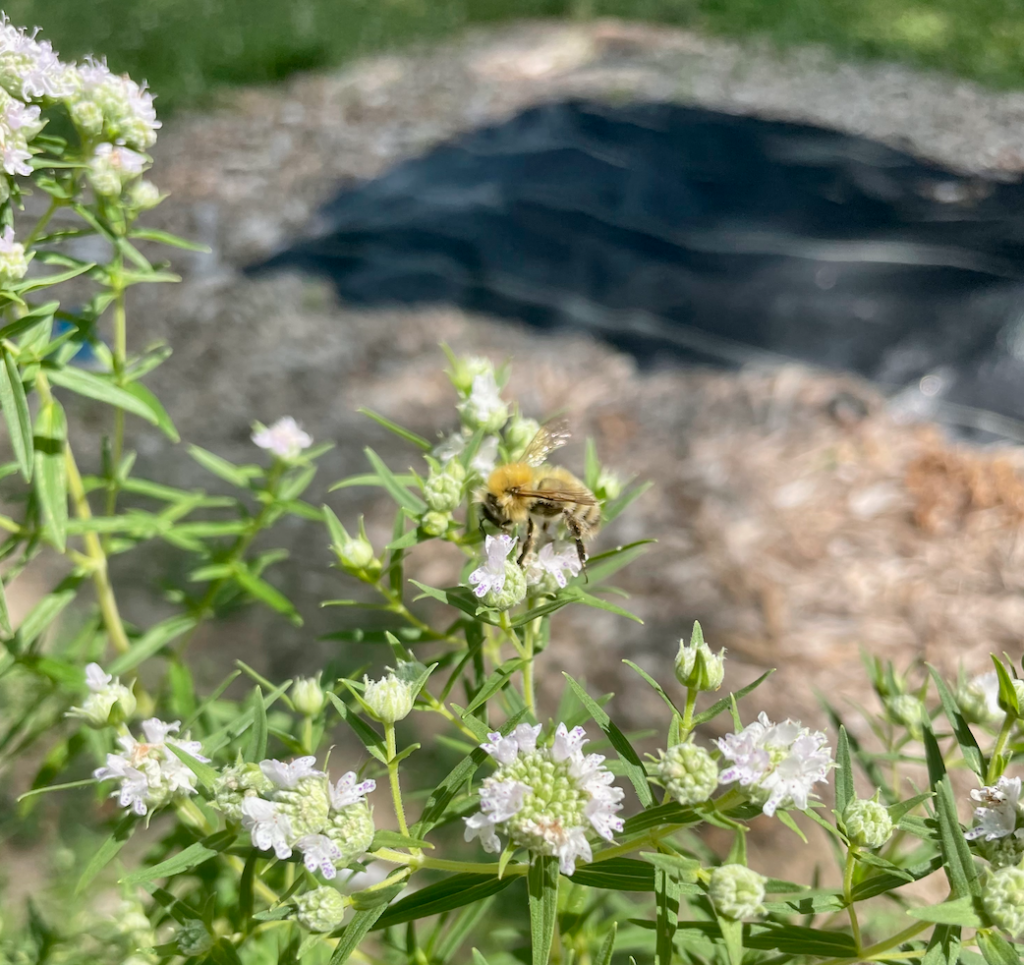 Plants & Pals
A few pix of the various other pollinators spotted about the College Garden: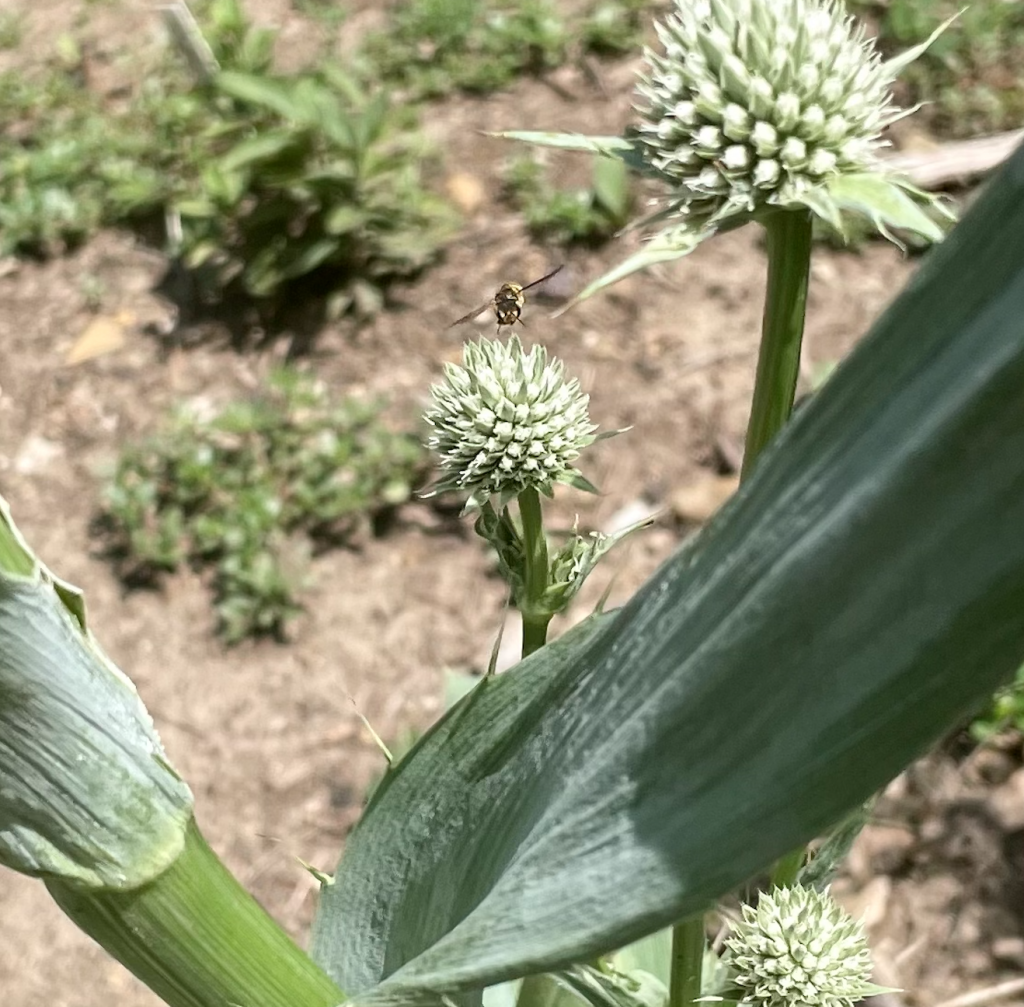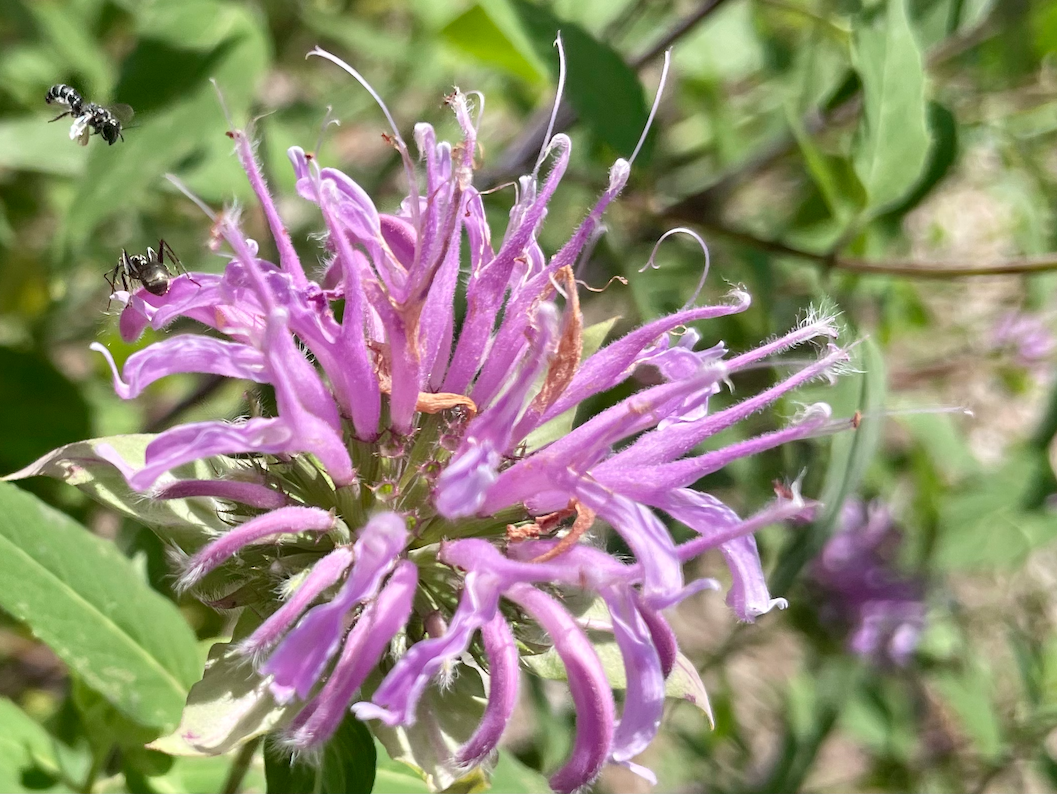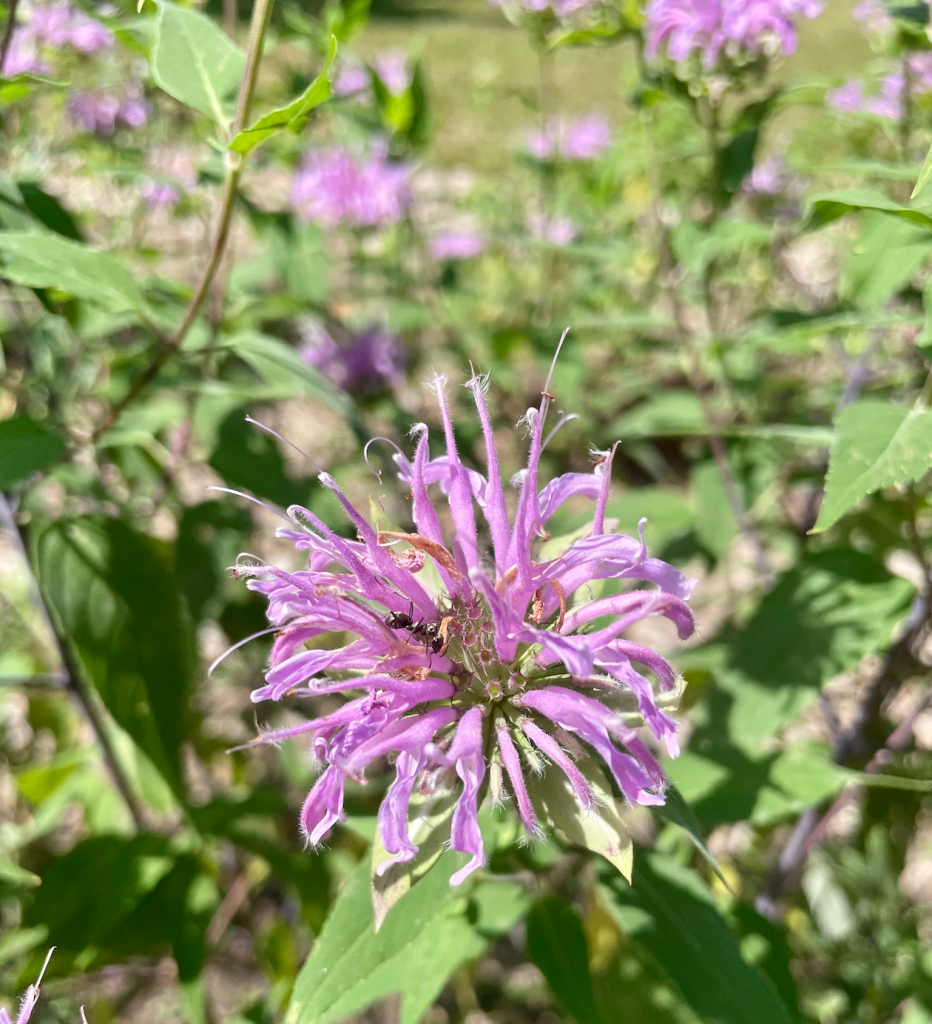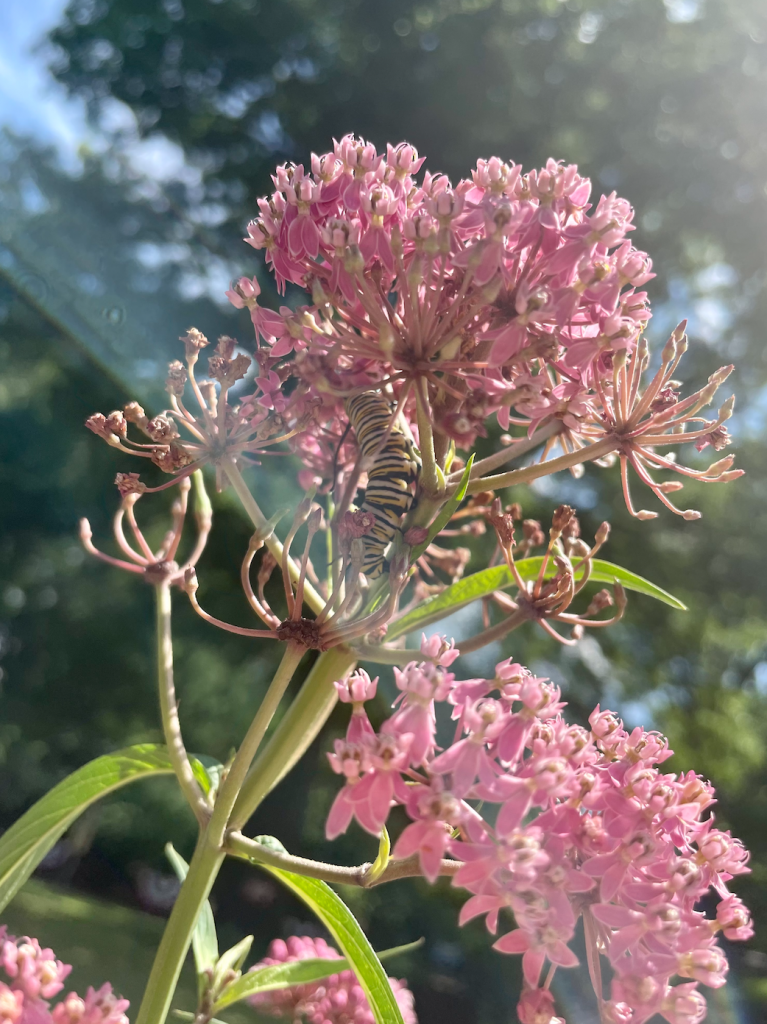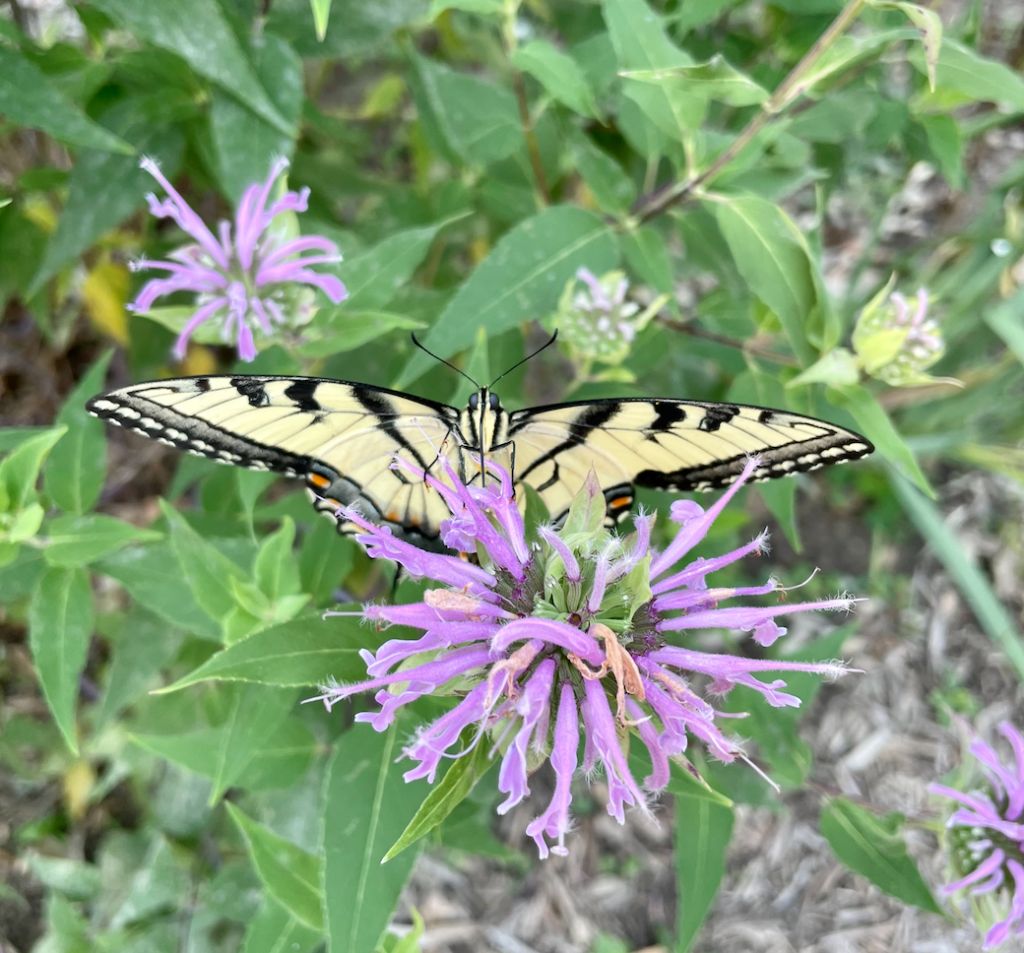 Reigning in the Rain Gardens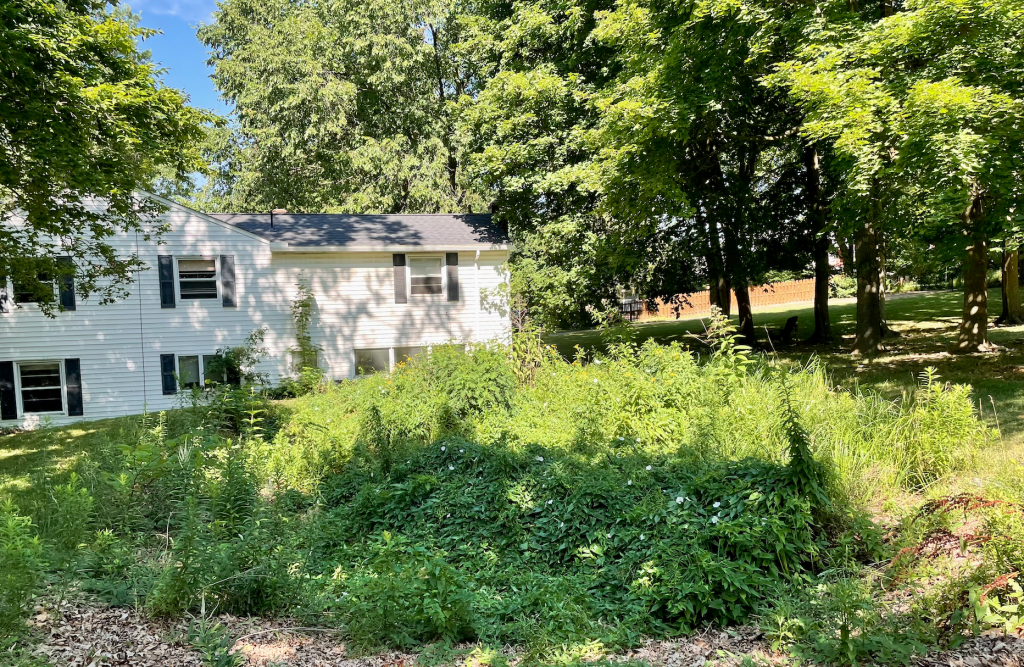 An often overlooked patch of campus, Wooster has supported this rain garden experiment for quite some time. Meant as a way to determine the success of Iron-Osorb™ in removing harmful toxins from surface water run off, these two gardens were once tested and compared regularly. In fact, when I first toured in 2019, they handed out little packets of Iron-Osorb™ for us to take home to try out! Although it remains unmanaged today, we include the Rain Gardens in our Pollinator Plot pan trap sampling because it is home to several native plants. Read more about the rain gardens below: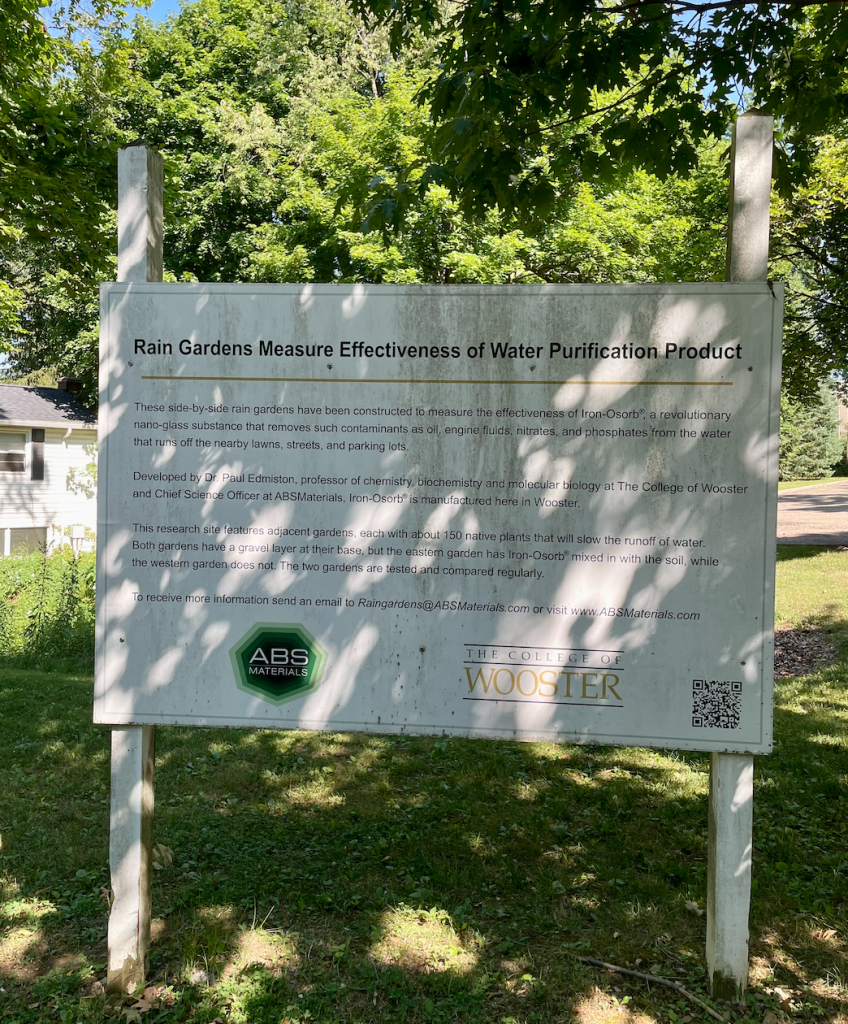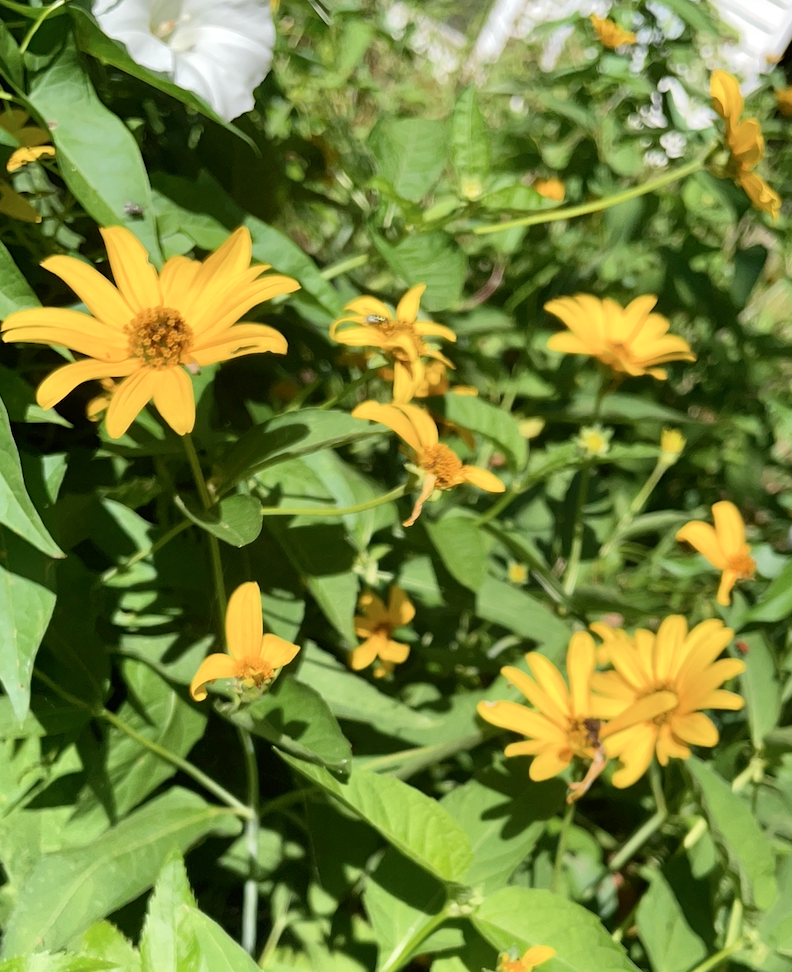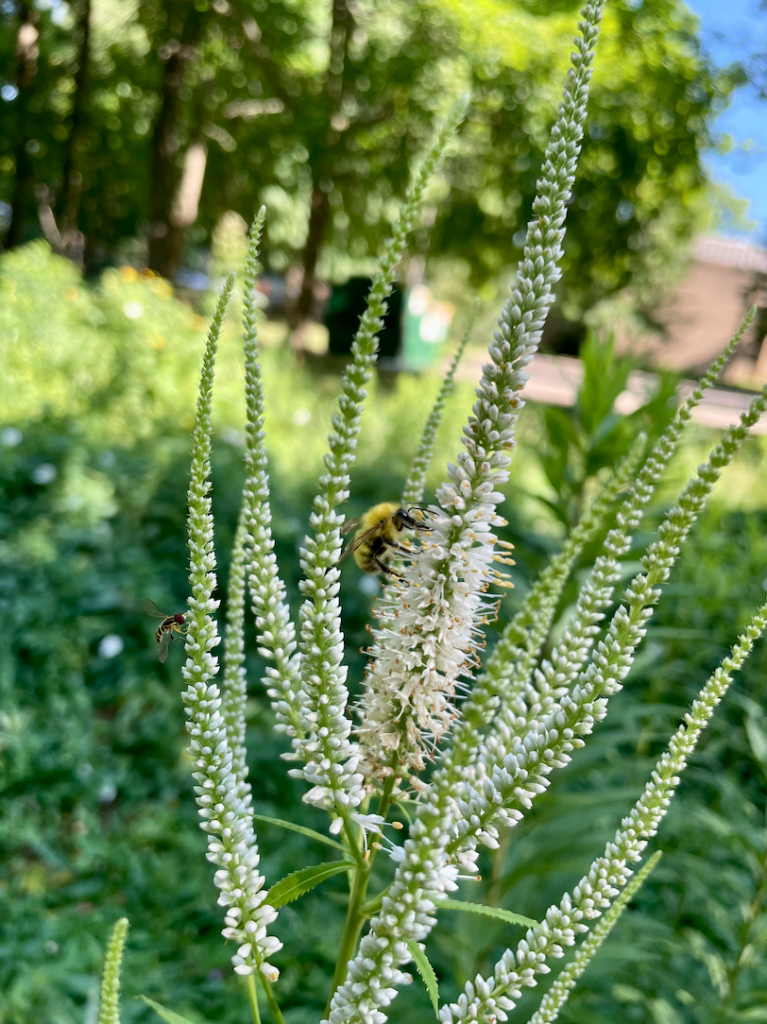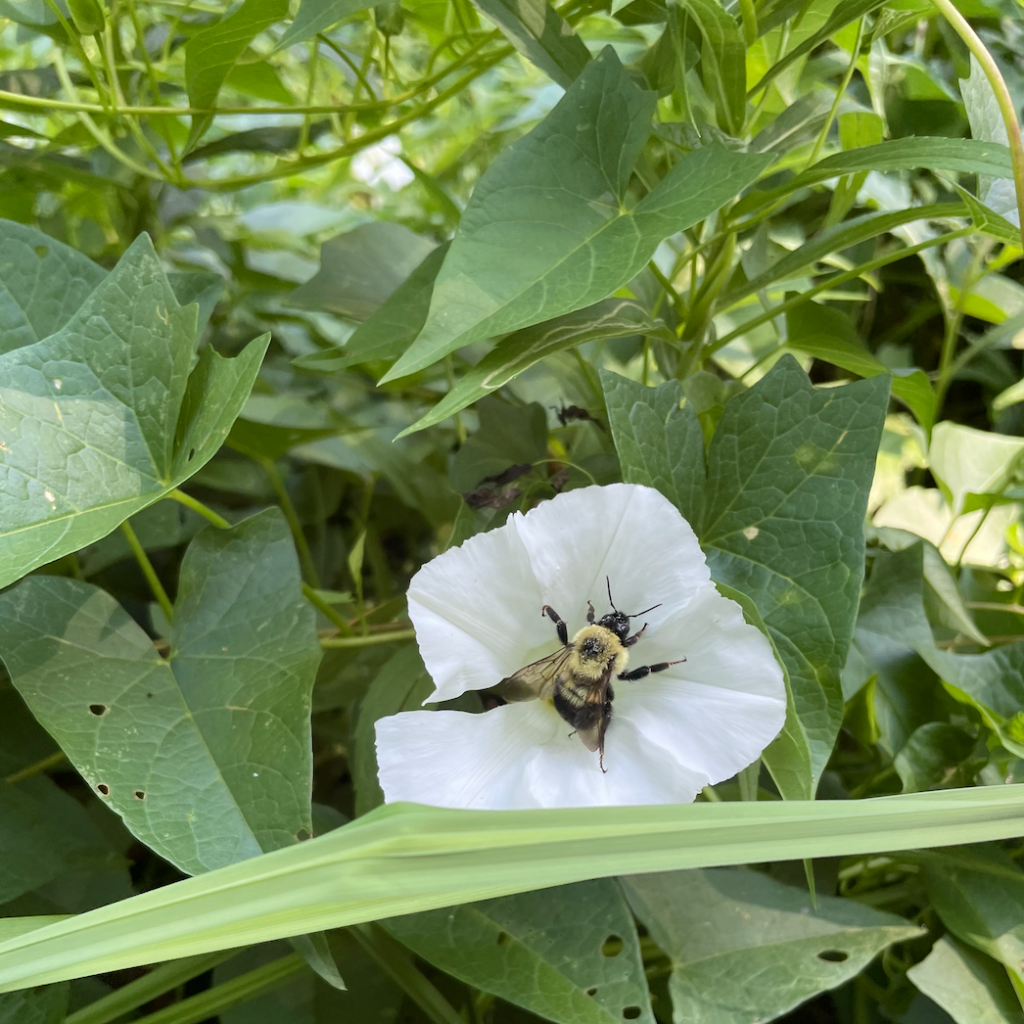 Bunny Sightings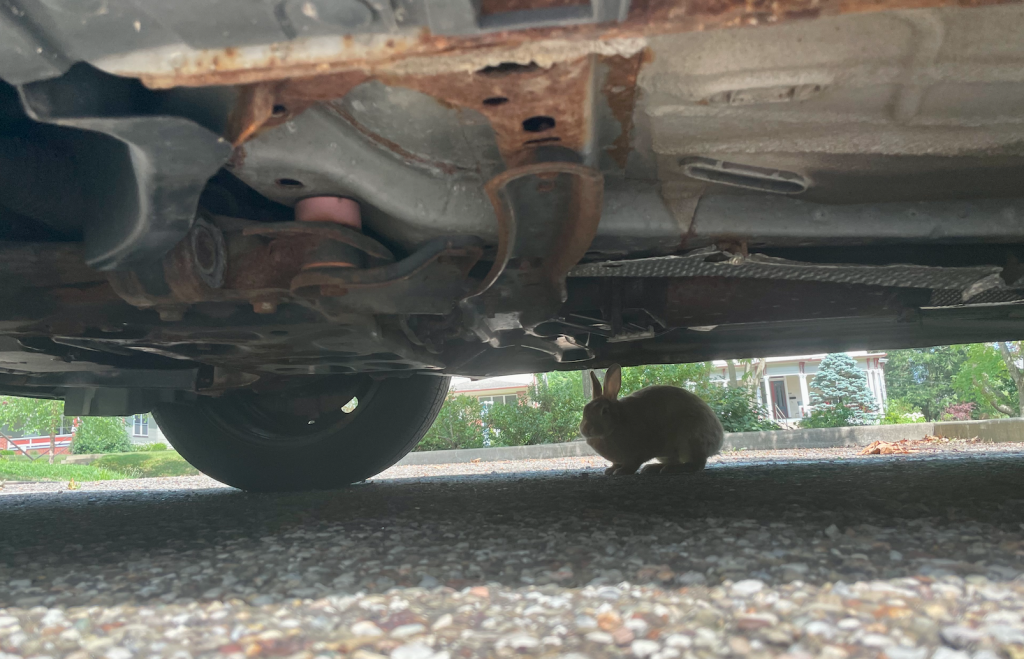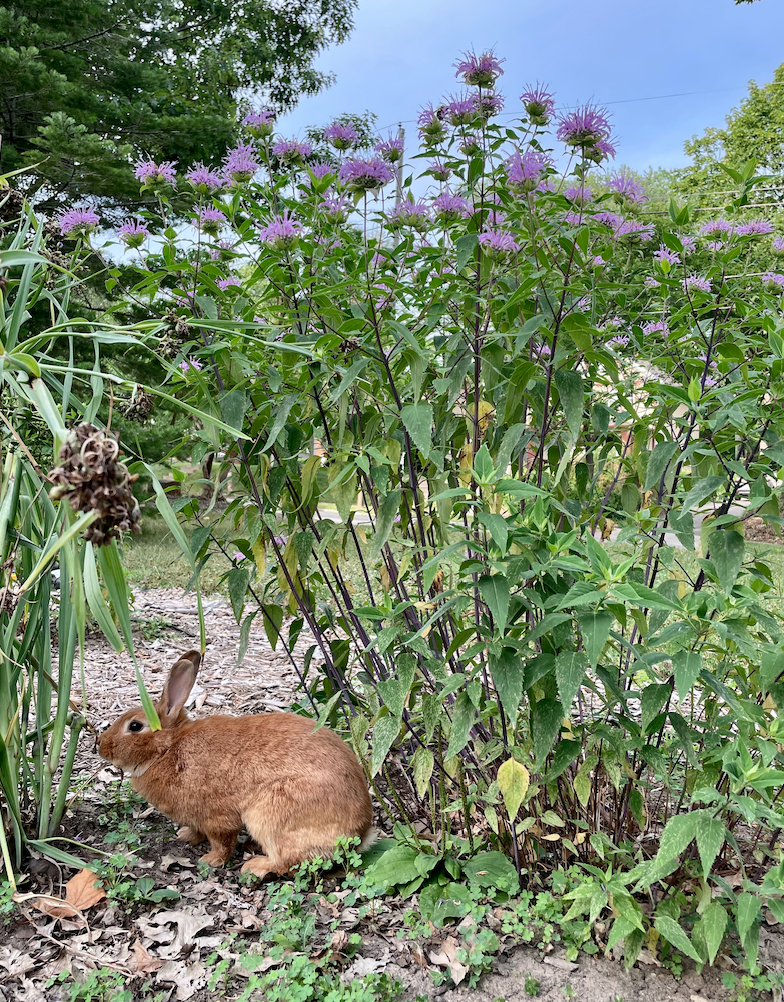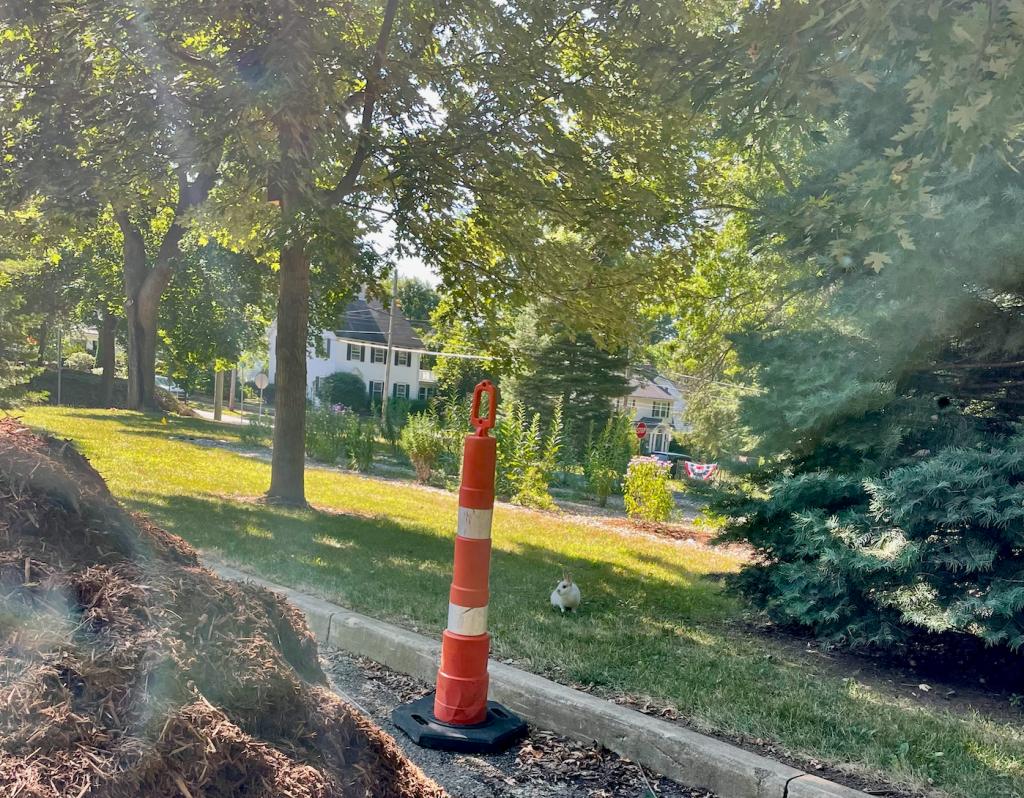 [Pine Patch]
A Tip Toes Type of Photo
One new bloom this week – Tall Tickseed! It took me several tries to get this photo right, prolly because this plant is over twice my height!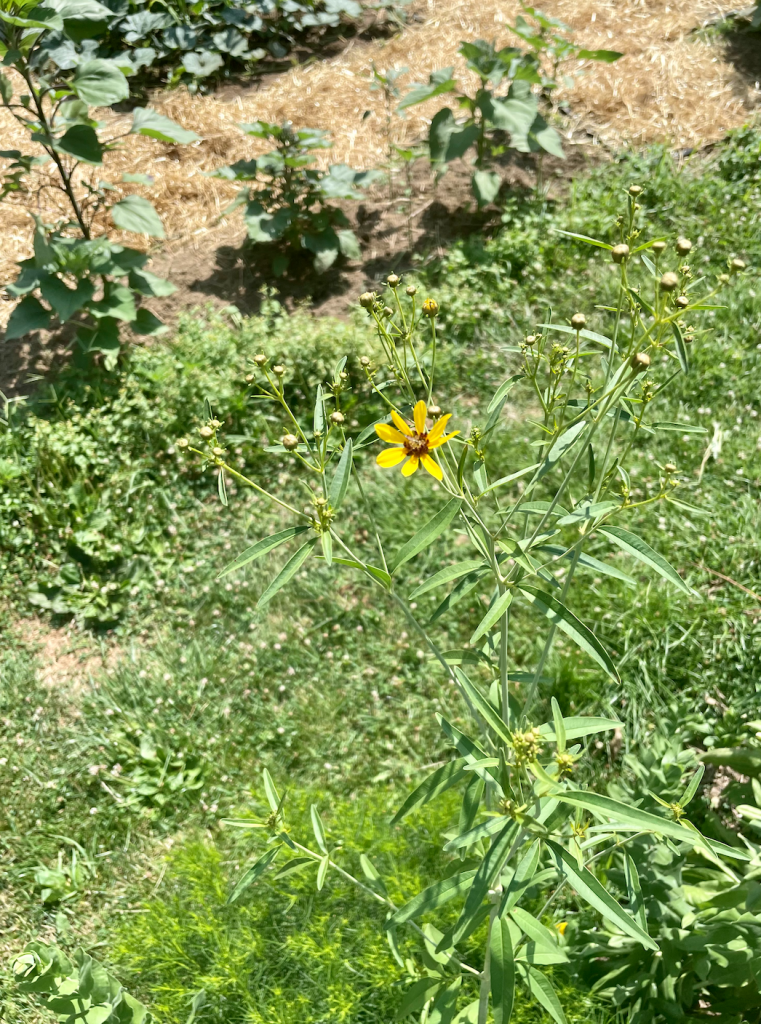 Who's Hovering by the Hula Hoops?
We gained a new researcher in the Pollinator Plots this week! Matt Pardi (Woo '23) is continuing the work of Ren Johnson (Woo '22) in the Pine Patch over the next month. Studying how honeybee hives affect the competitive be(e)haviour of local bees, both Ren & Matt collected live samples from the Pine Patch with a special bee-sized-vacuum. After observing the amount of pollen the bees gathered, they are released. To randomize where the bees are collected from, Matt and Ren utilized hula hoops to provide a standardized radius of sampling. Be(e) sure to wave if you see Matt in the field!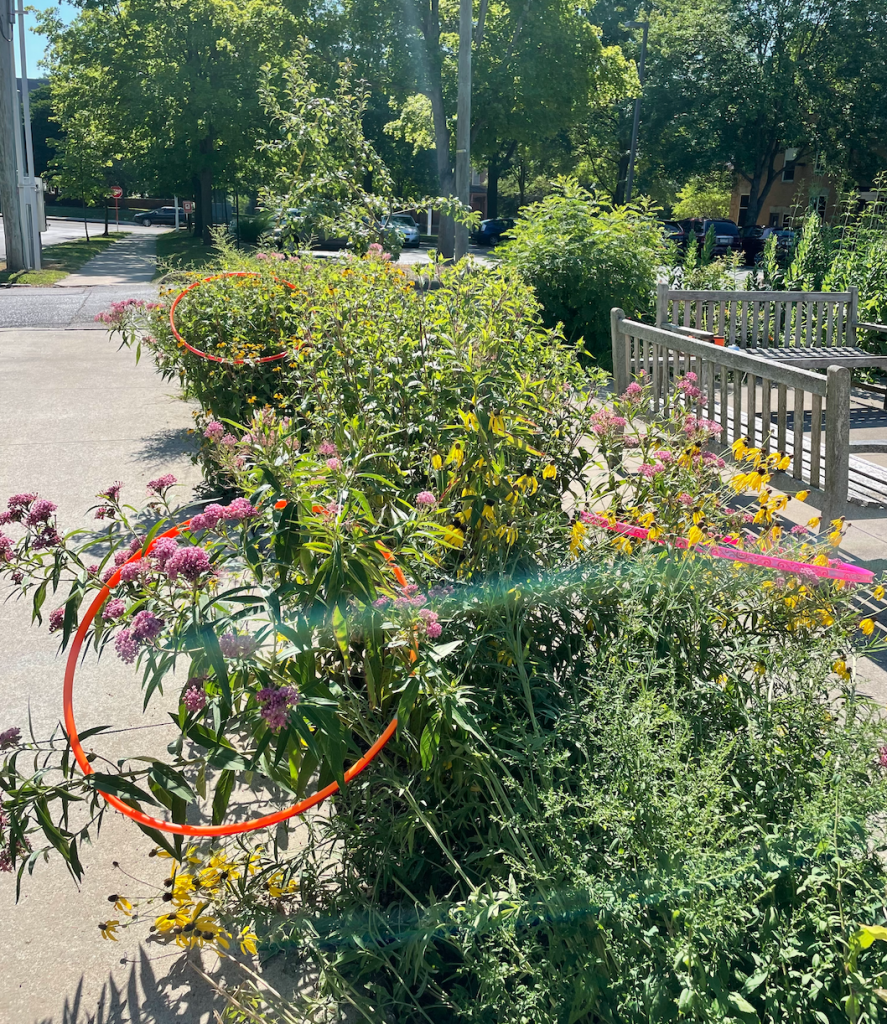 Buzz on the Block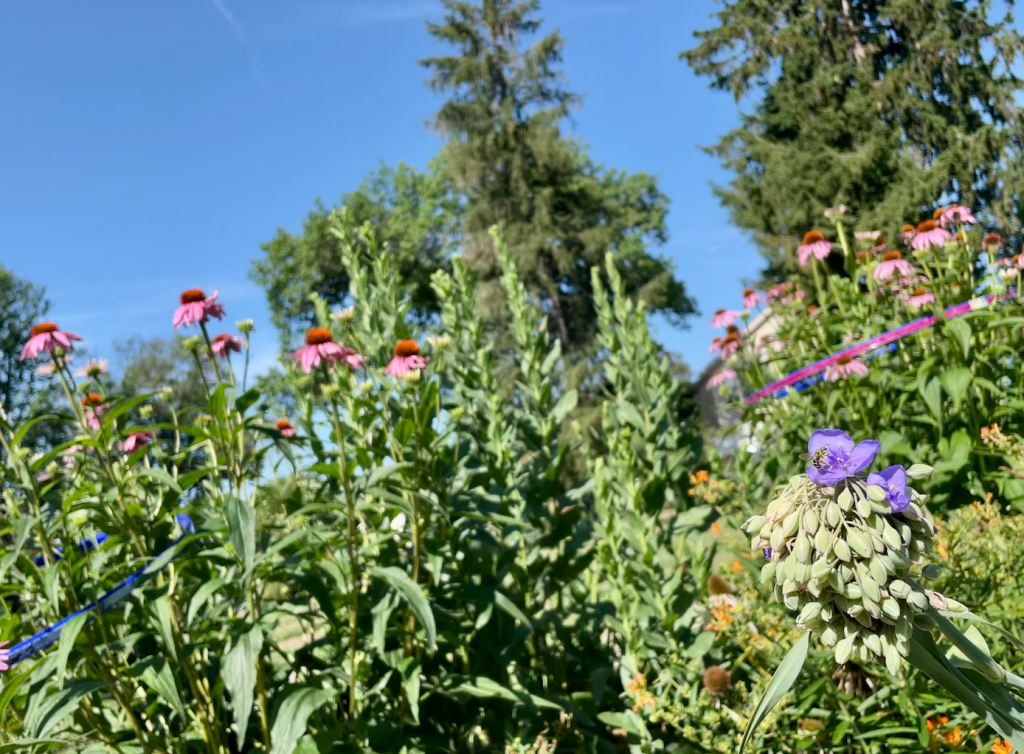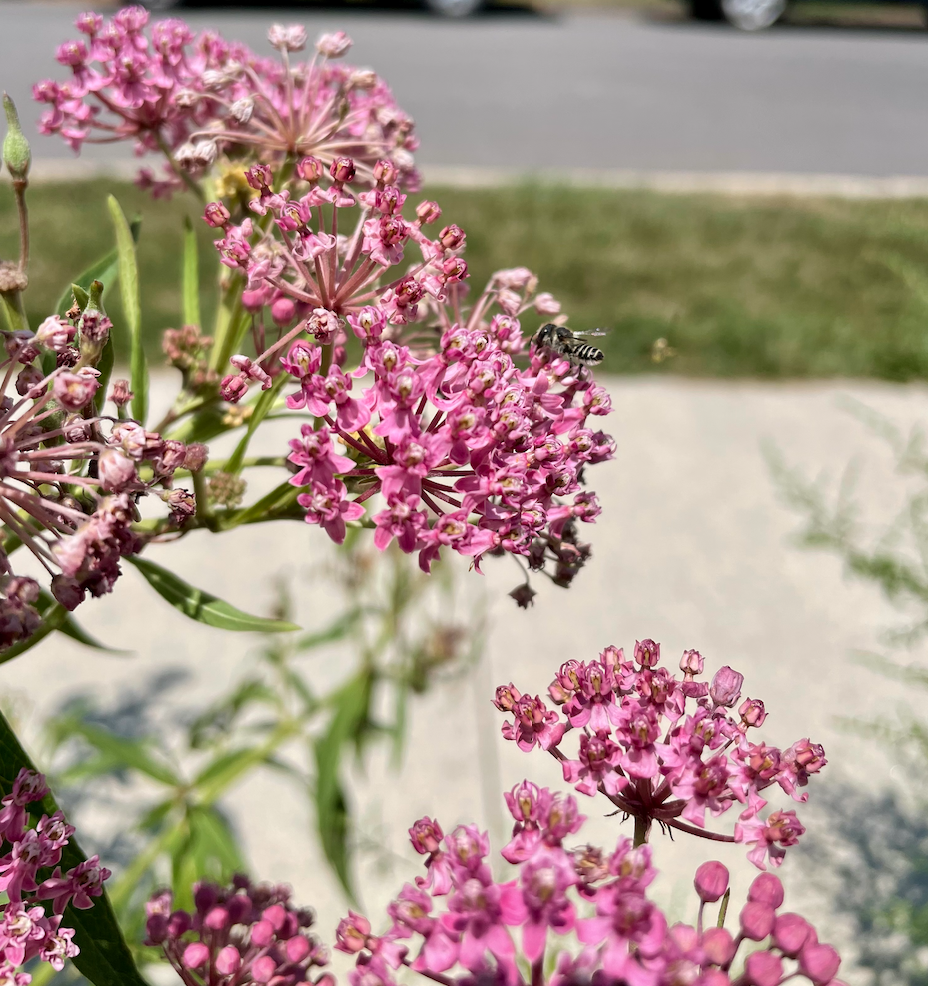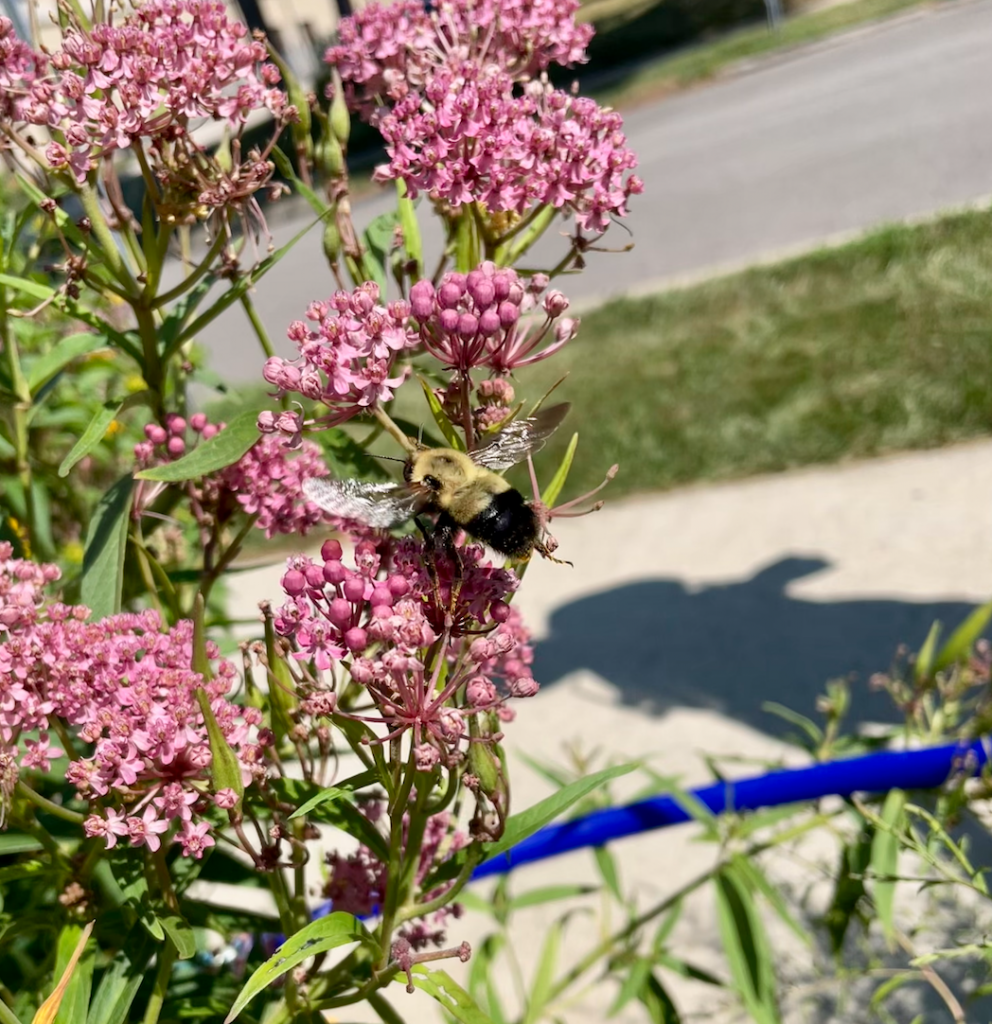 Petal or Pollinator?
Most bees you see are dusted with bright yellow pollen, but some carry it around in little sacks on their legs better known as corbiculae! While bees don't have knees, see if you can spot this Agapostemon's pockets:
[Bee-Search]
Pitter Patter Lets Get At Her
Here we go, it's time for round 2
Bowls spray-painted white yellow & blue
A 24-hour trap period should do
Doesn't matter which color they choose
For the soon-to-be iNaturalist muse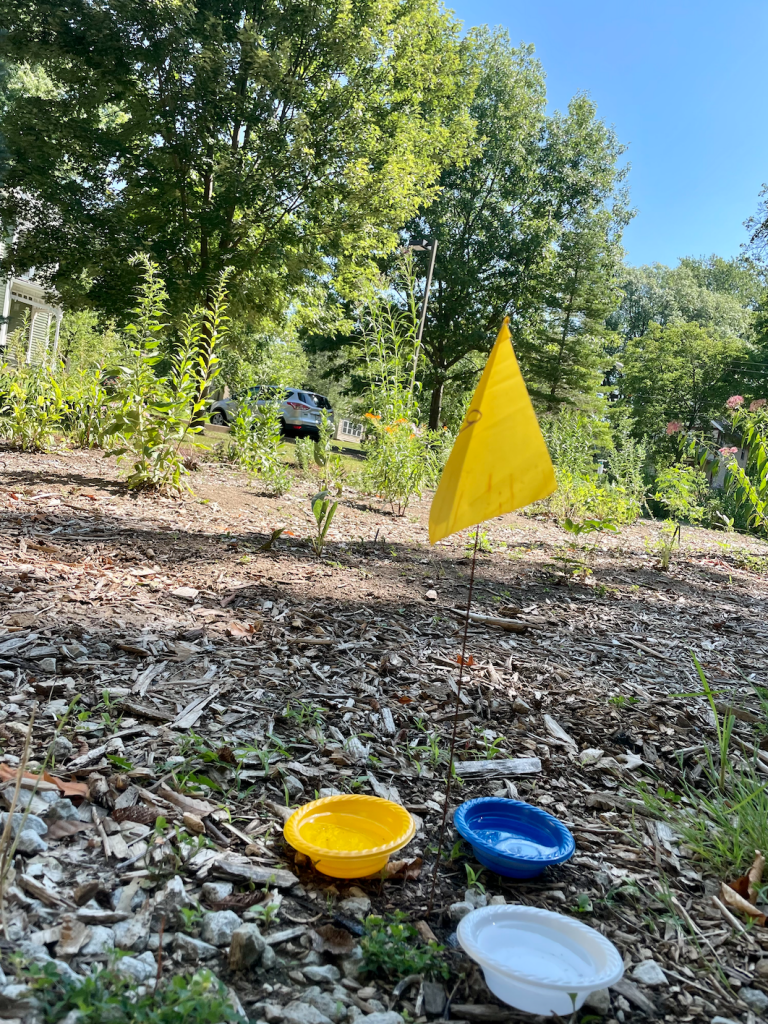 Vials Upon Vials
Surprisingly, the pan traps managed to avoid being affected by the rain storms this weekend. It even appeared to be the most bees I've collected in a sample period yet, with some bowls having upwards of 6 bees! I'm eager to get these be(e)uties into the Salon so they can make their debuts on iNaturalist.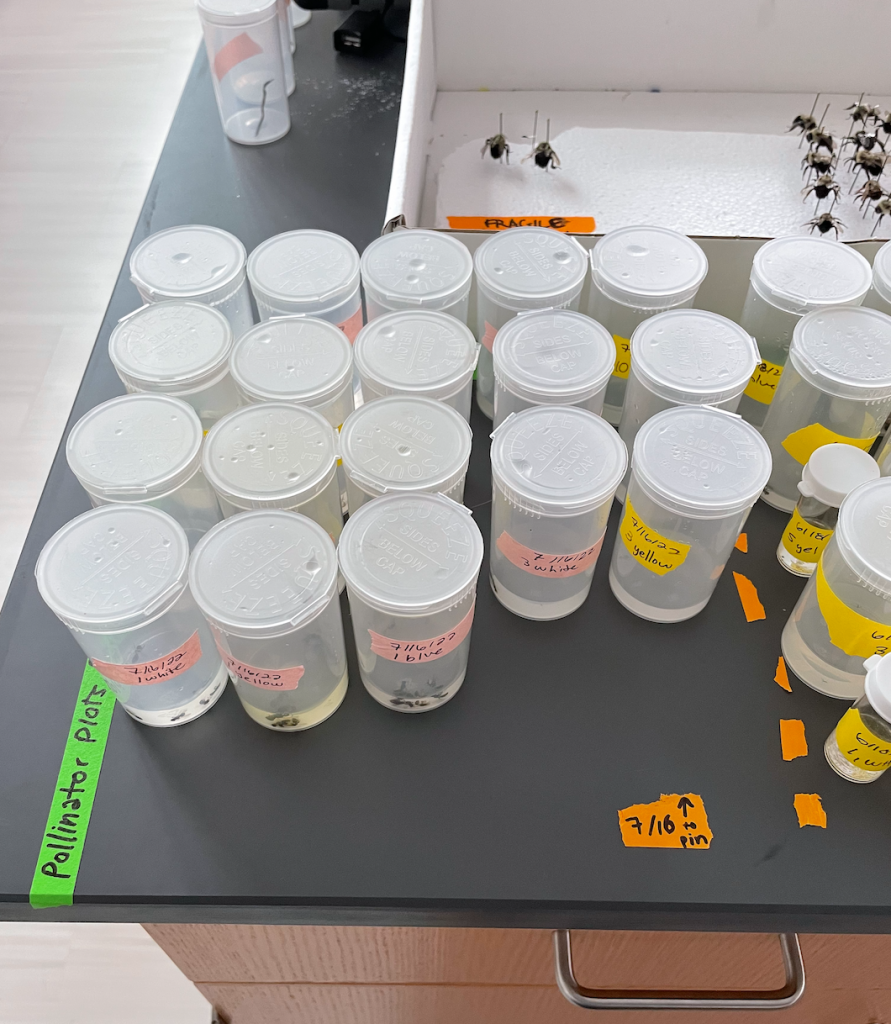 [Vegetable Garden]
Sisters Cover Sisters
Here is a great view of the sister system in action! The crawling squash is acting as a living cover crop, in that it reduces the amount of weeds that are able to grow. However, due to the clever planning of Dr. Mariola and his team of helpers, the shade cast from its large leaves does not overcome the beans. In fact some of the beans have even started to climb the corn! Isn't that a-maize-ing?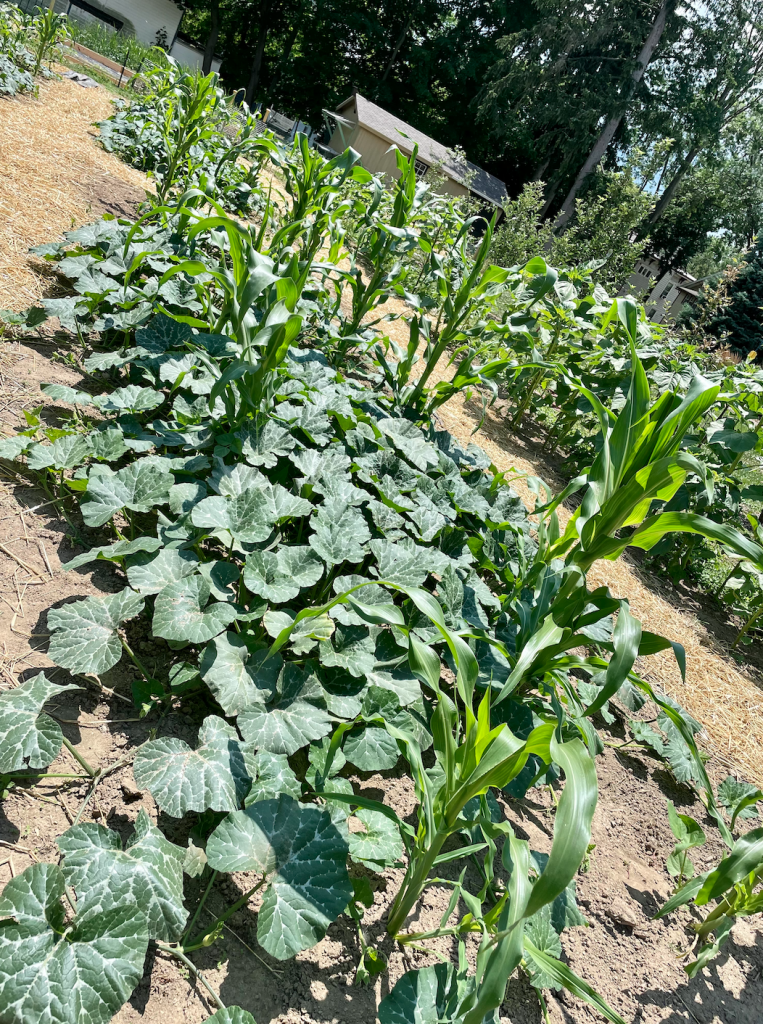 Here Comes the Sun(flowers)
These plants are growing taller than me on the daily now… I'm be(e)wildered!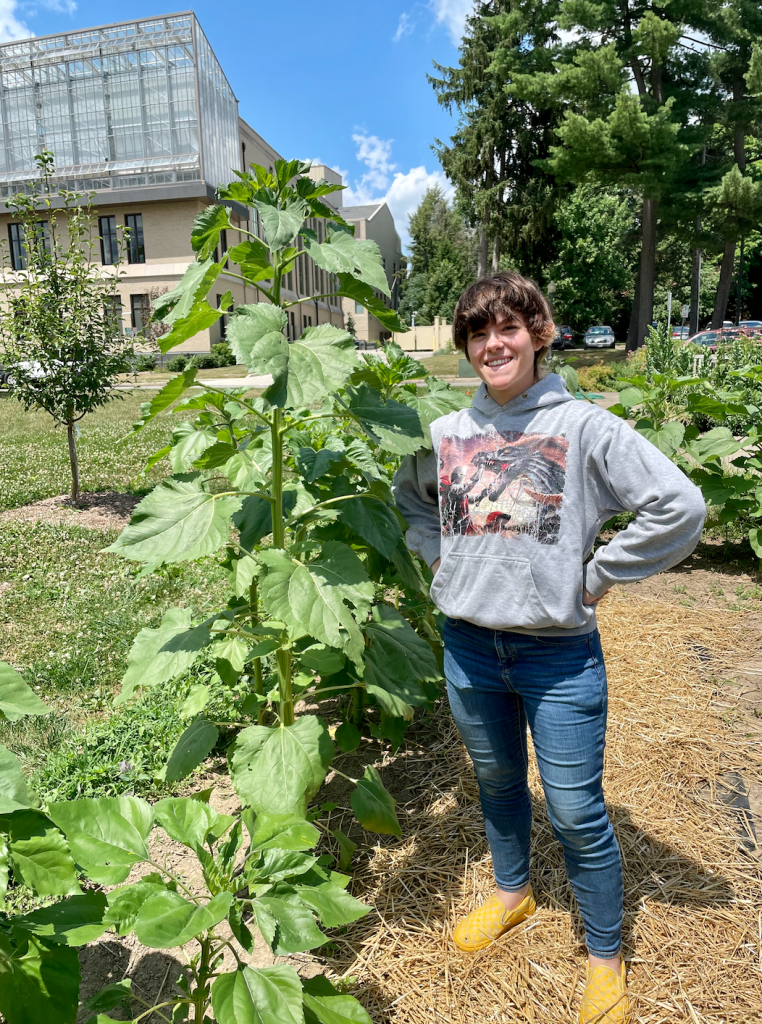 [Wooster Wonders]
Grounds Is Great
I'm unsure of when the College of Wooster Grounds Department originally be(e)gan planting native flowers around campus, but I thought I'd share an example of one of their plots outside of Kauke. And in a previous post you can take a walk around campus to view some of their other plantings!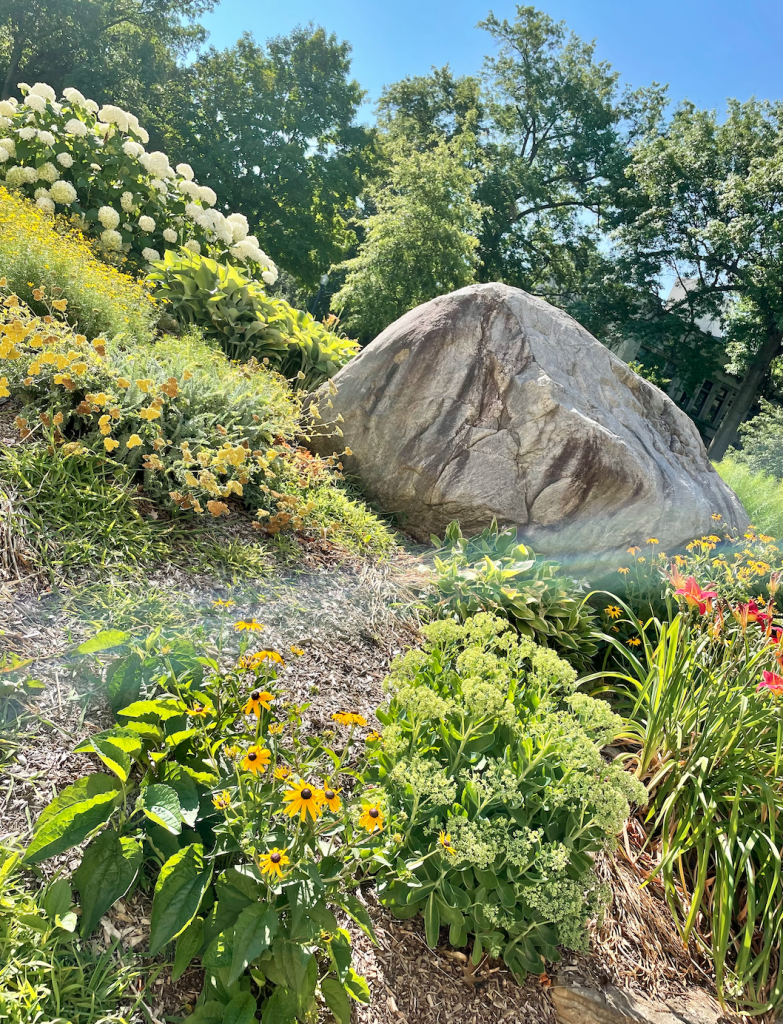 With our newfound recognition as a certified Bee Campus, we are excited to continually improve people-pollinator relations. I would like to take a moment though, to acknowledge and share my appreciation for the be(e)utiful job that our Grounds Department have been doing to promote pollinators. Two additional instances that set Wooster Grounds apart from the others came to my mind on a walk this past week:
Green-Thinking When Trimming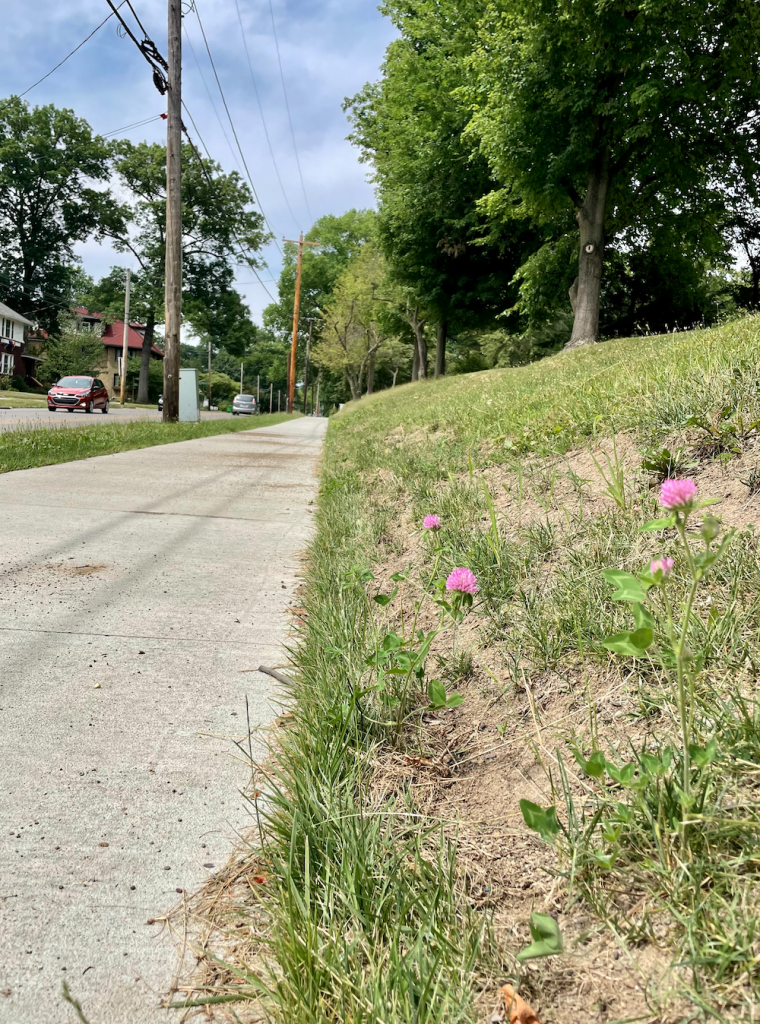 While the image above may appear rather mundane at first glance, you might find it difficult to find a weed in this photo that are not the clovers. Knowing that Grounds maintains this line of the sidewalk with herbicides, I found it interesting as well as telling of their character that they left this flowering plant be.
Stumped? So What?
Trees are a great nesting resource for solitary bees of all sorts, so keeping this stump in place shows that Grounds is keeping pollinators in mind and are pro-hive!
All in all, I'm glad to get to work alongside a team of dedicated individuals. They are truly a be(e)con of inspiration.
Pro-Pollinator Plant?
Speaking of non-Pollinator Plot plants, I have never actually seen one of these flowers be pollinated be(e)fore! However, when considering what I've learned through my I.S. research, it makes since that it would be a bumble bee. This is be(e)cause bumblebees are highly adept at collecting pollen from a wide variety of flowers. Although they may not be specialists, a kind of bee that pollinates certain flowers really well, their ability to pollinate a plethora of flowers ultimately acts as a benefit in that it expands their foraging range.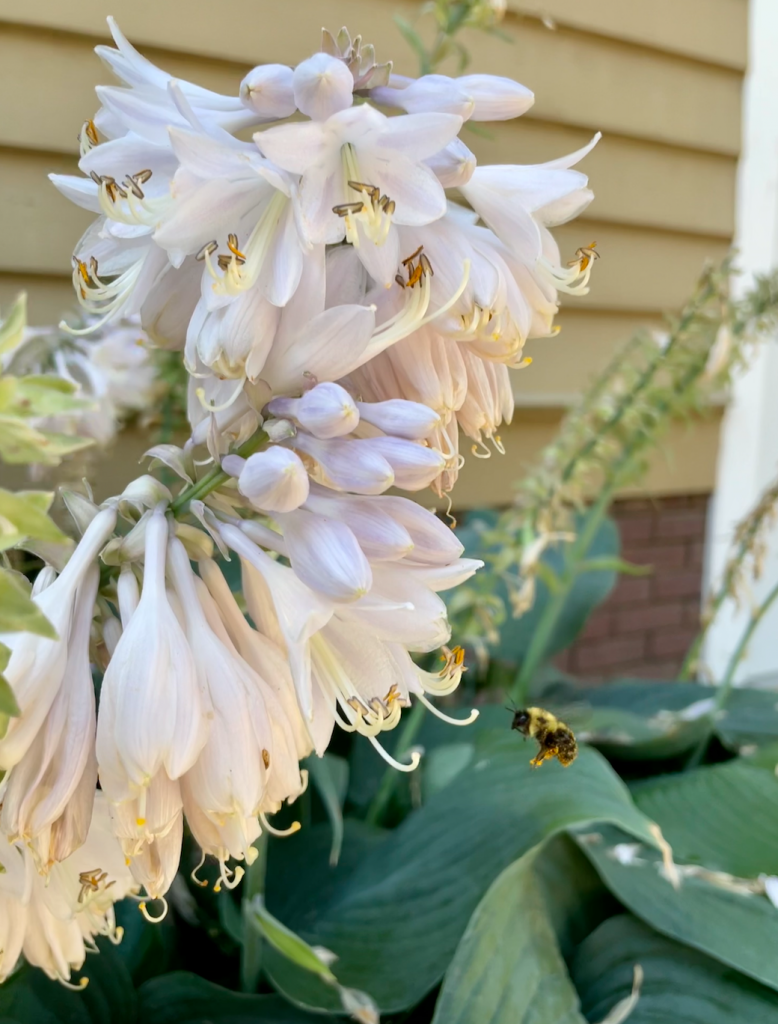 Close-Cousins of Bumble Bees
Here are some other members of the Hymenoptera order: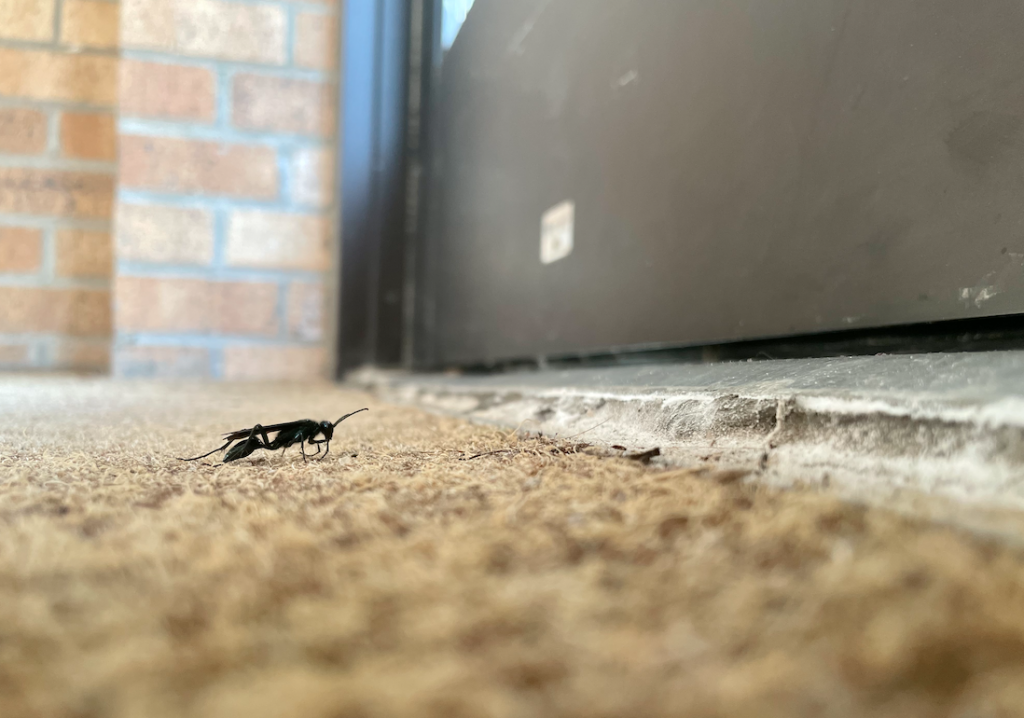 Out of (the Hymenoptera) Order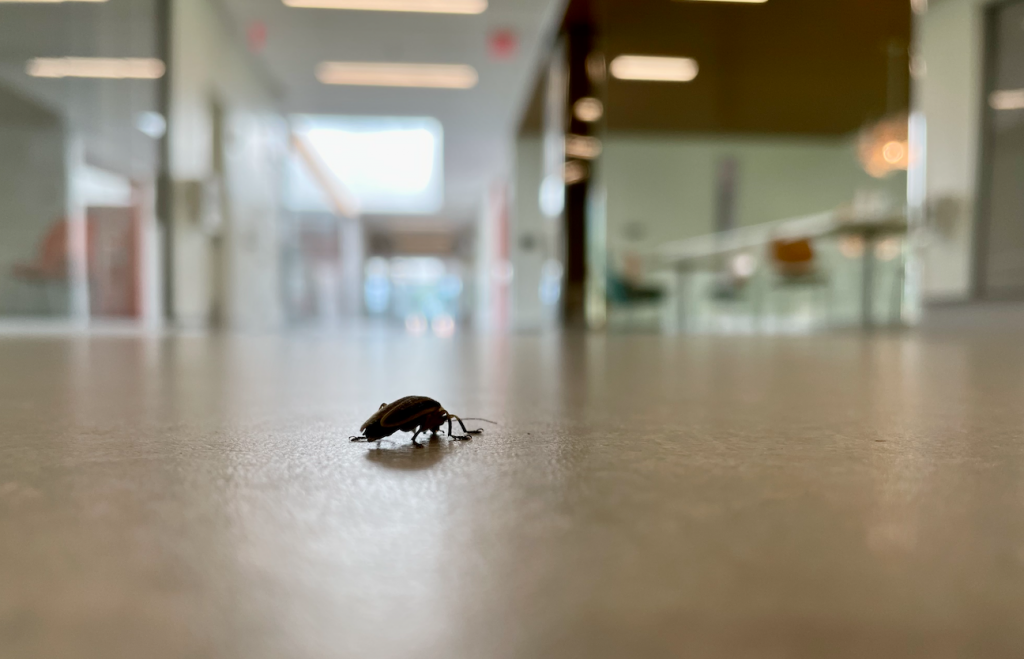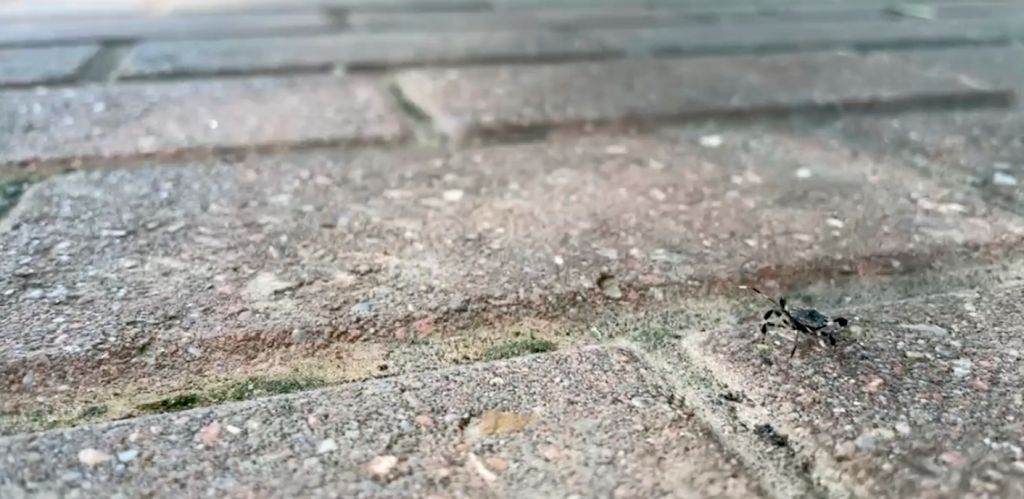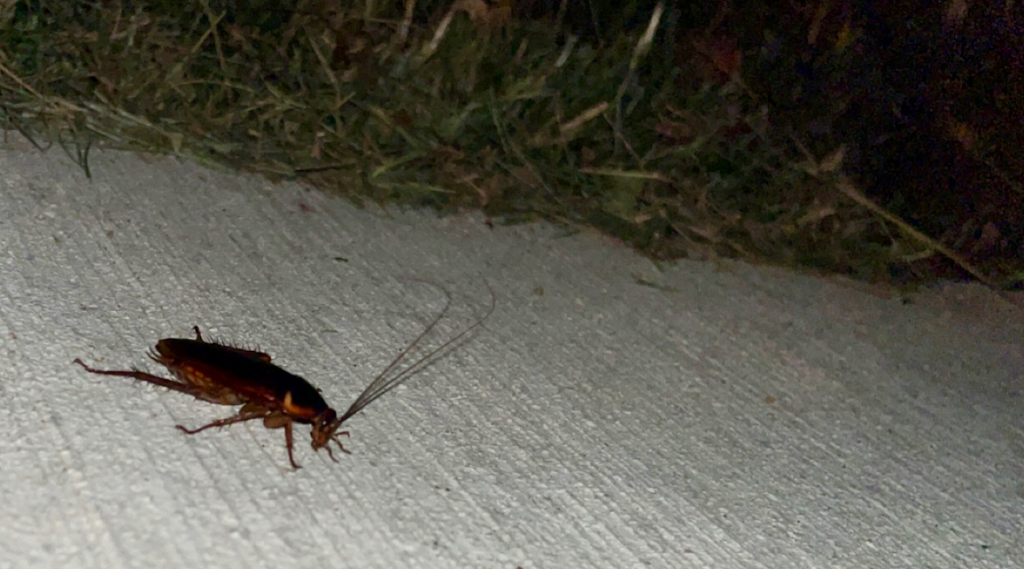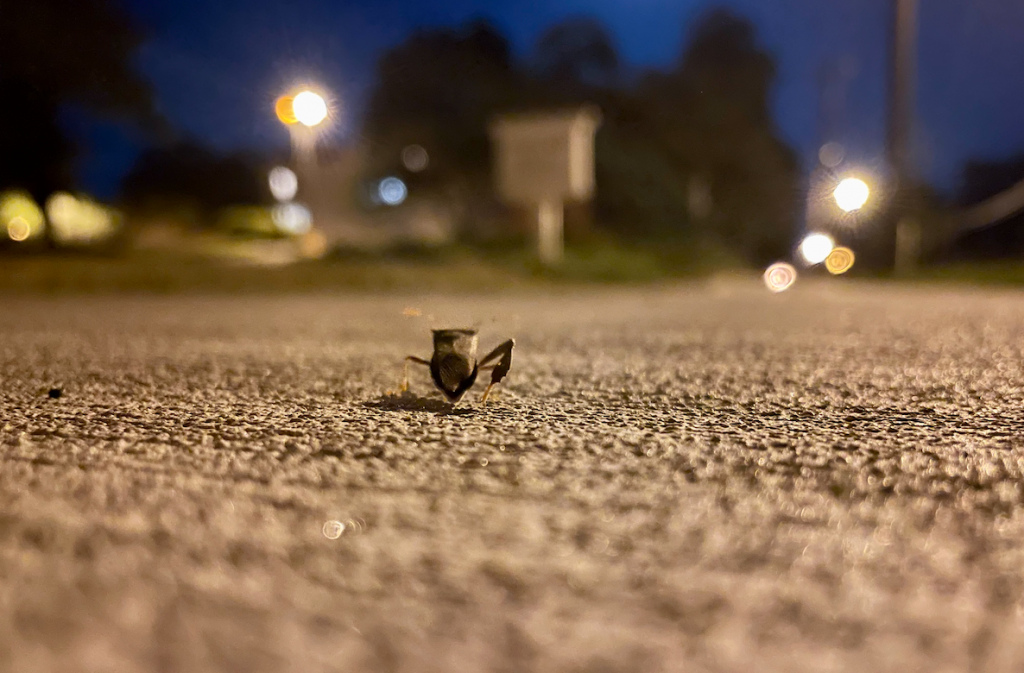 [Untail Next Time!]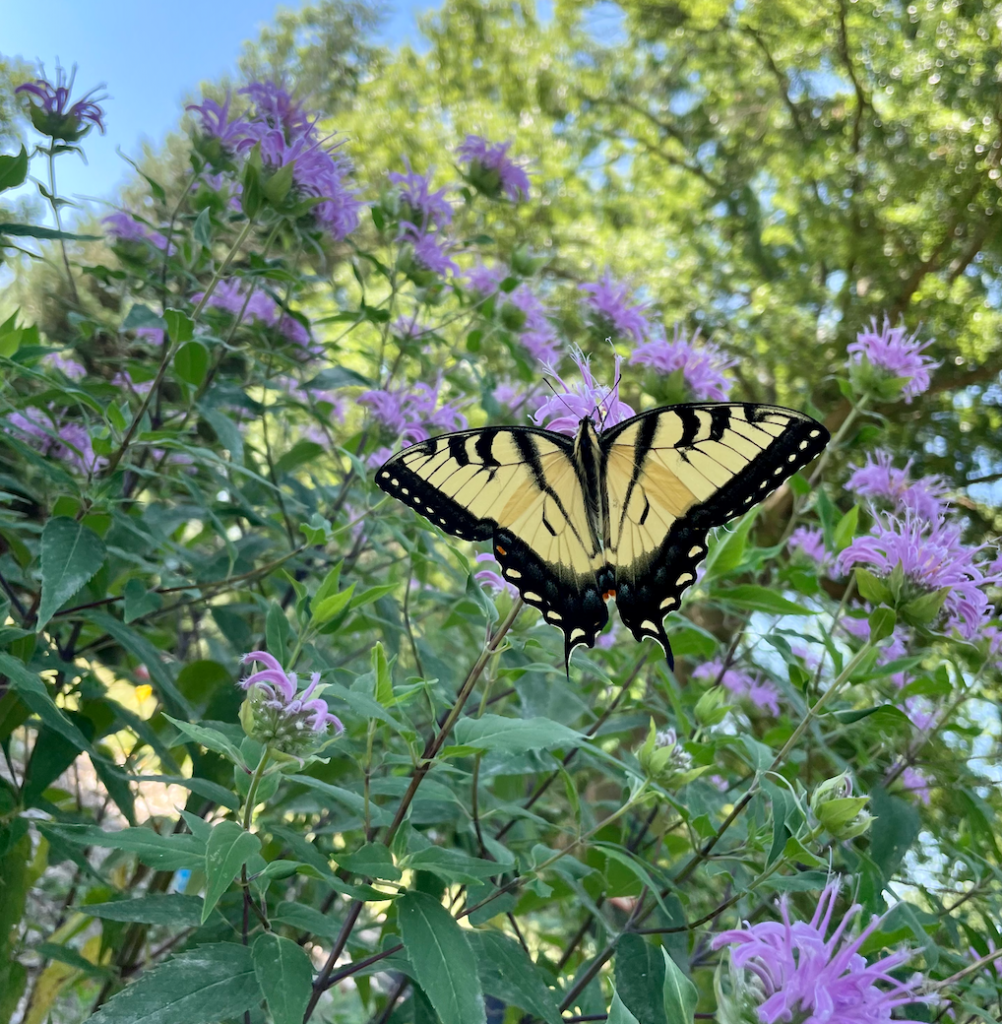 (Bee pun Counter: 11)
—- You have reached the end of this entry ——