est. 2020
Pine Patch, the smaller garden of our two Pollinator Plots, resides just outside of R. W. Williams and includes outdoor seating.
Since its implementation in 2020, this space has been accessible to students and invertebrates alike to stop and smell the flowers. Packed full of year-old plants, this garden is all the buzz; so as you find yourself strolling through Wooster's campus, see if you can catch the Pine Patch in full bloom!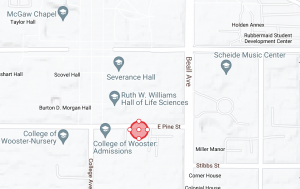 Located in front of the Vegetable Garden on Pine Street and  College Avenue.
The Latest Look: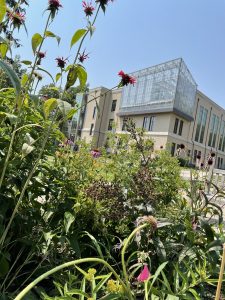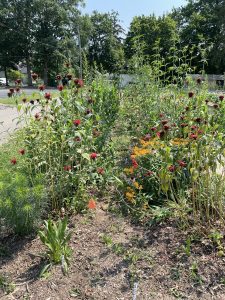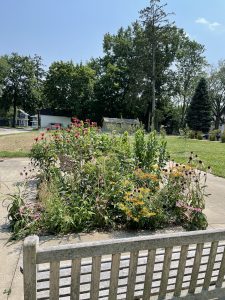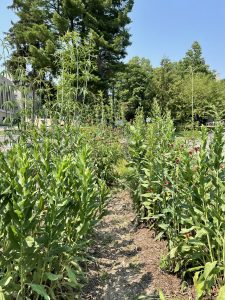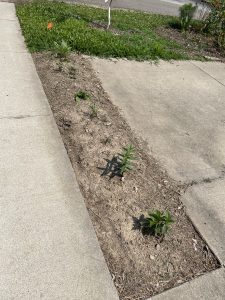 Current Flowering Plants:
Past Flowering Plants: