My oh my we've reached the final week of July! With August approaching and the start of school encroaching it's time to get going on preparing the plots for fall.
[Research]
This week I also wrapped up my summer research assistantship with the Moreno Lab. I'd like to take a moment to share some of the highlights of what I've learned over these past couple months:
Tons & Tons of Traps
I learned how to identify insects stored by different means. Some of what we covered included sticky traps & pitfalls, as well as sweeps and kill jars.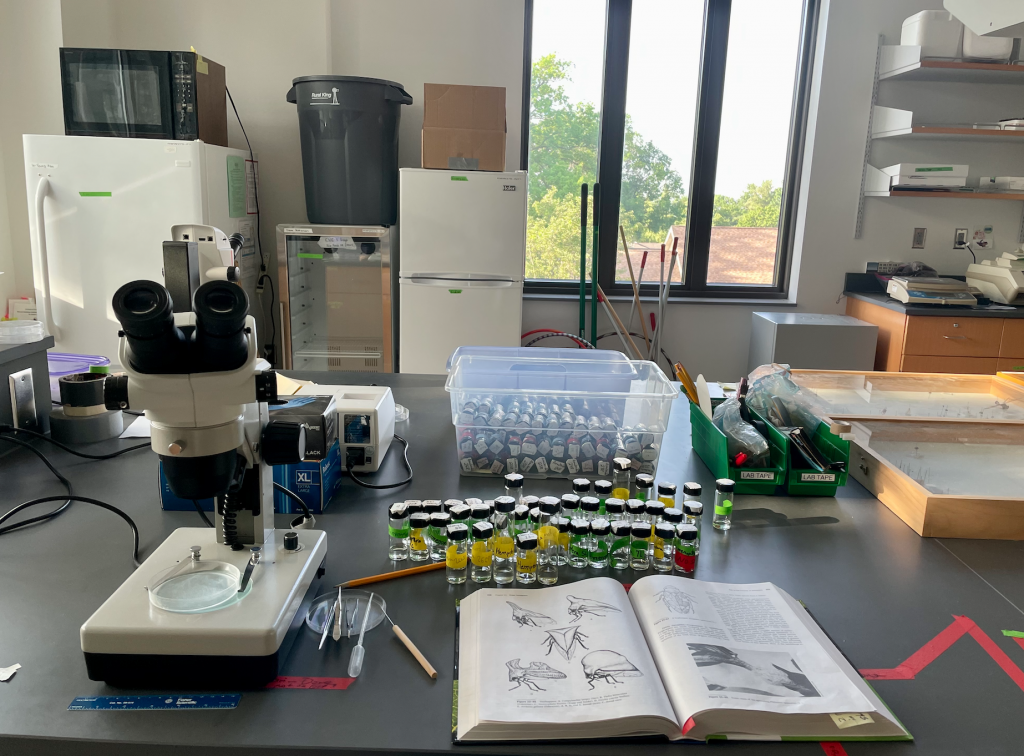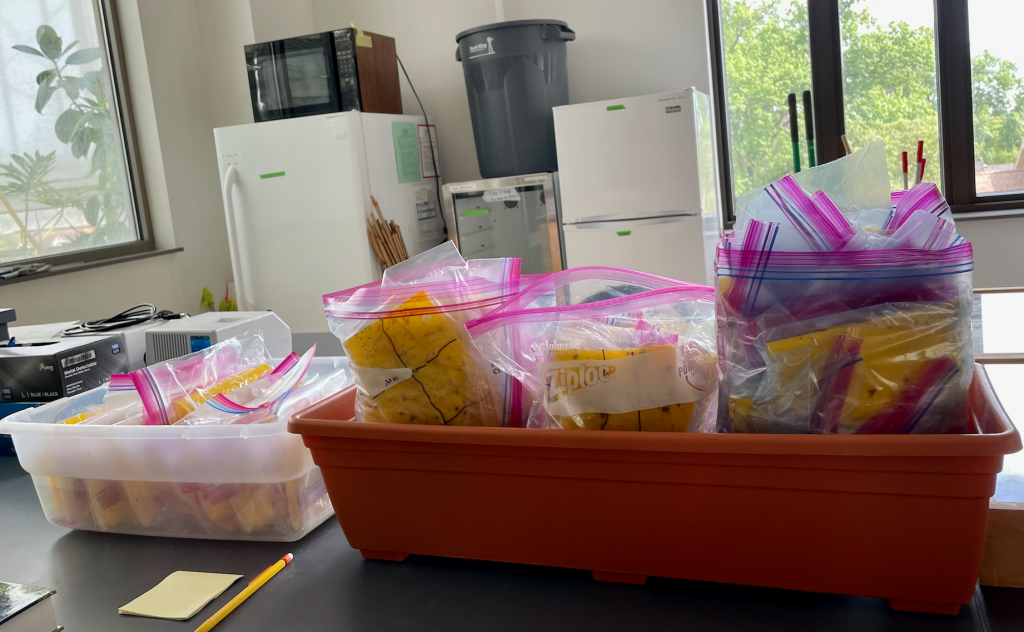 Hella Hymenoptera
There are so many more genera in this order that I'd like to learn about, it's safe to say that bees are not the end of this story.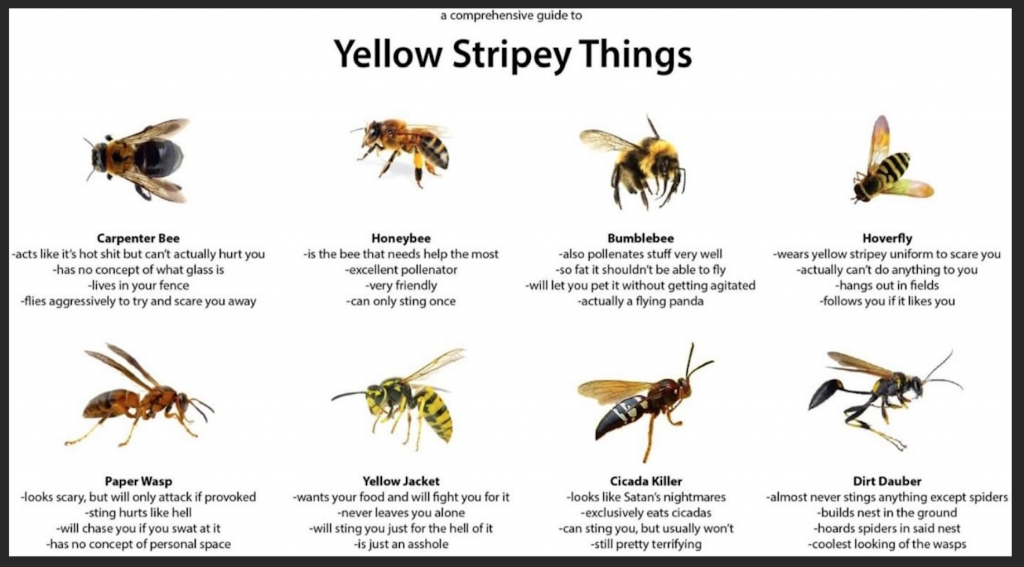 Awfully Average Arachnids
I'm also glad to say that I (mostly) got over my spider schweemishness! Be(e) prepared to scroll quickly if you have yet to: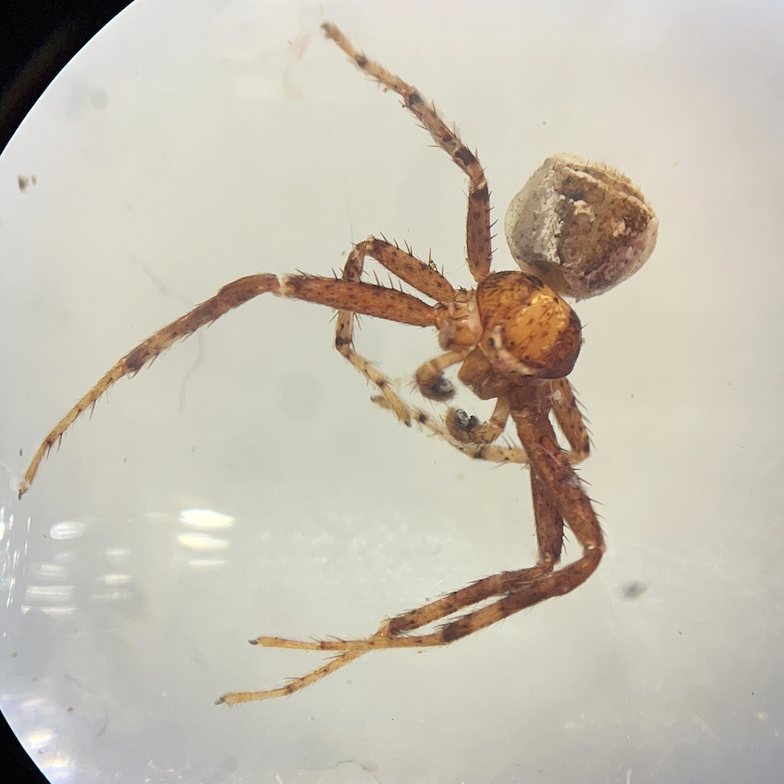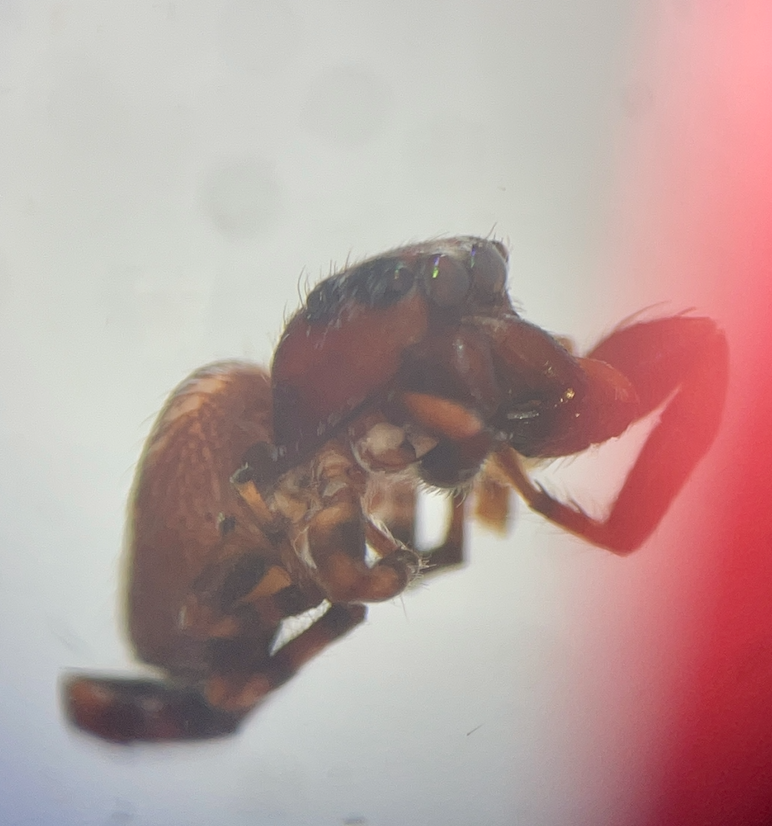 Neat Neuroptera
An unexpected encounter in the sticky traps, lacewings are in their own separate order, and can be beneficial to gardeners.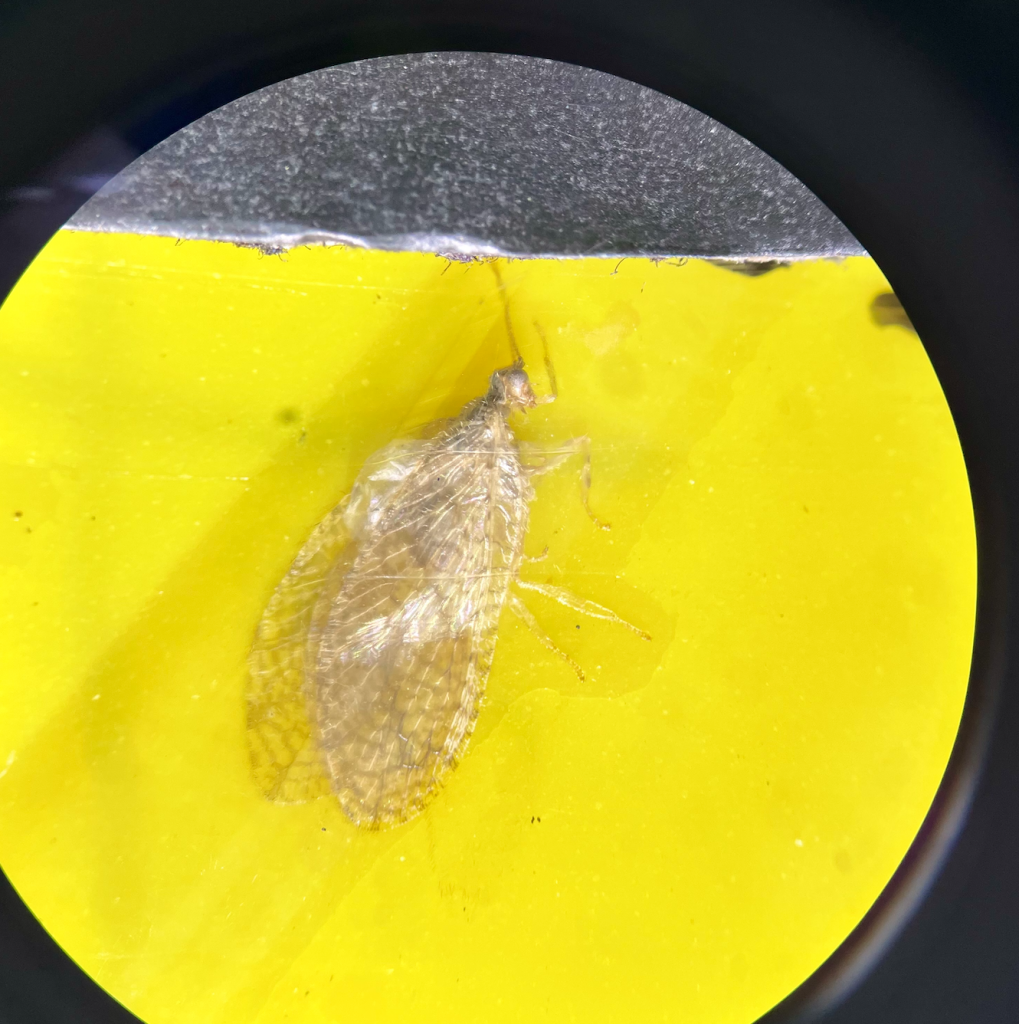 Klepto Chalcids
SO many of these lil wasps showed up on the sticky traps and many of them act as hyperparasites, in that they exercise parasitic behavior upon parasites of other species!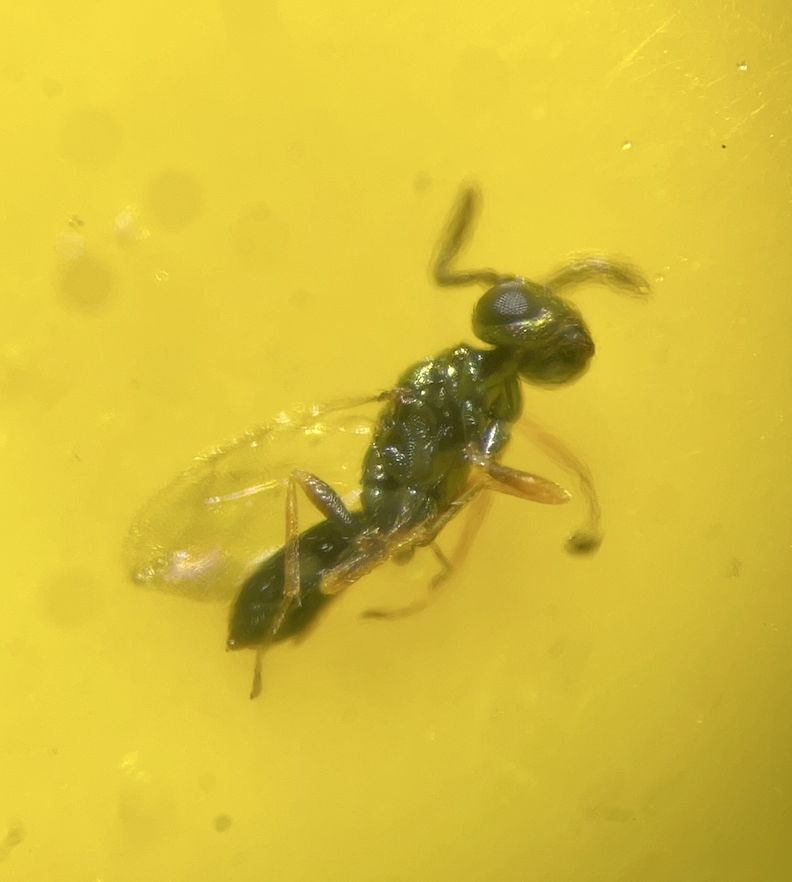 Yellow-collared Scape Moths Suck at Escaping
Unfortunately this trio didn't stick to their plan…
Owlflies Are Outrageous
Although we didn't encounter any owflies in our collection, they're a part of the Neuroptera order and are likewise predaceous!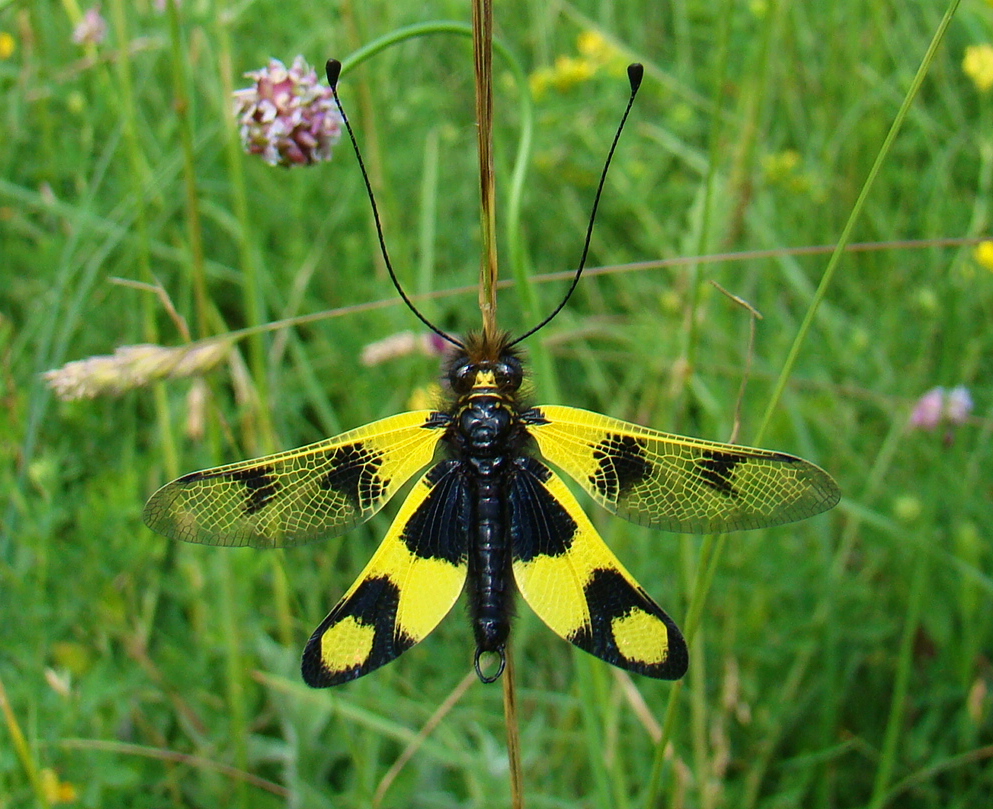 Ultimately I'd Like to Pin a Ulysses
Okay well maybe not necessarily pin it, but getting close enough to observe one in person would check an item off my bucket list.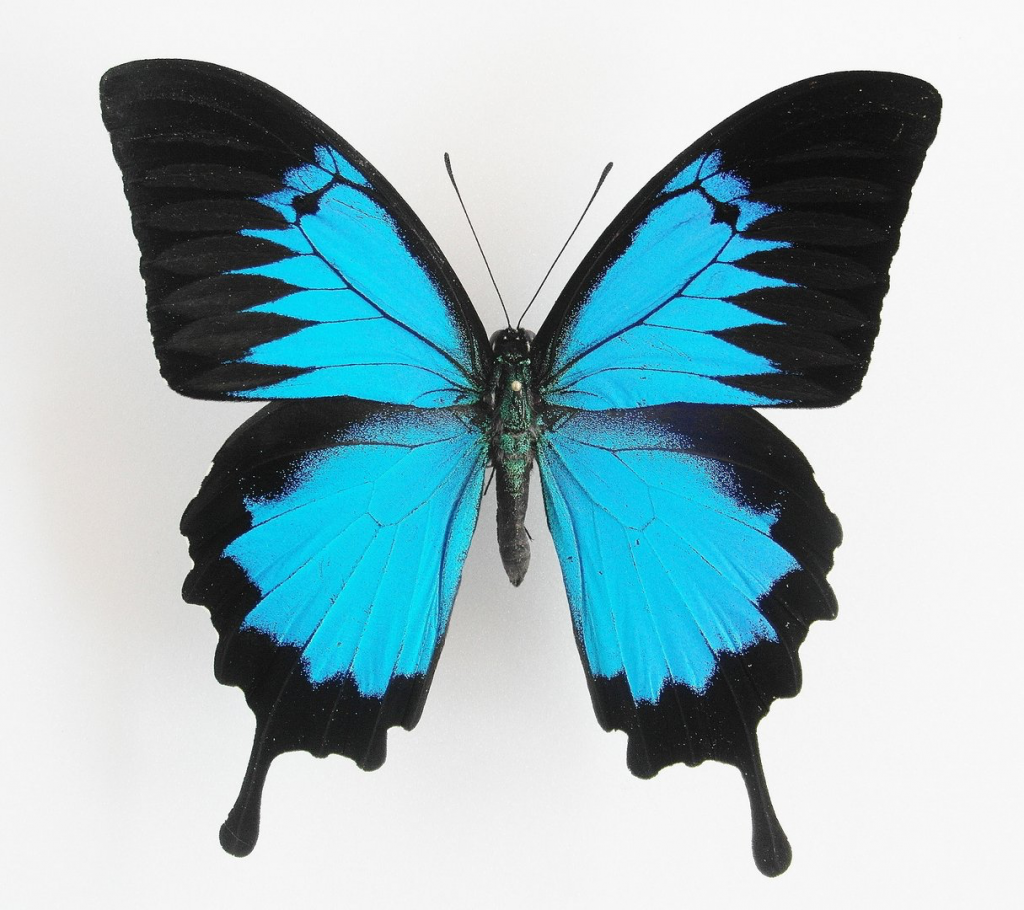 And now, back to the Patches:
[College Garden]
First of Many
Another tickseed bloomed this week: Lance-leaved coreopsis!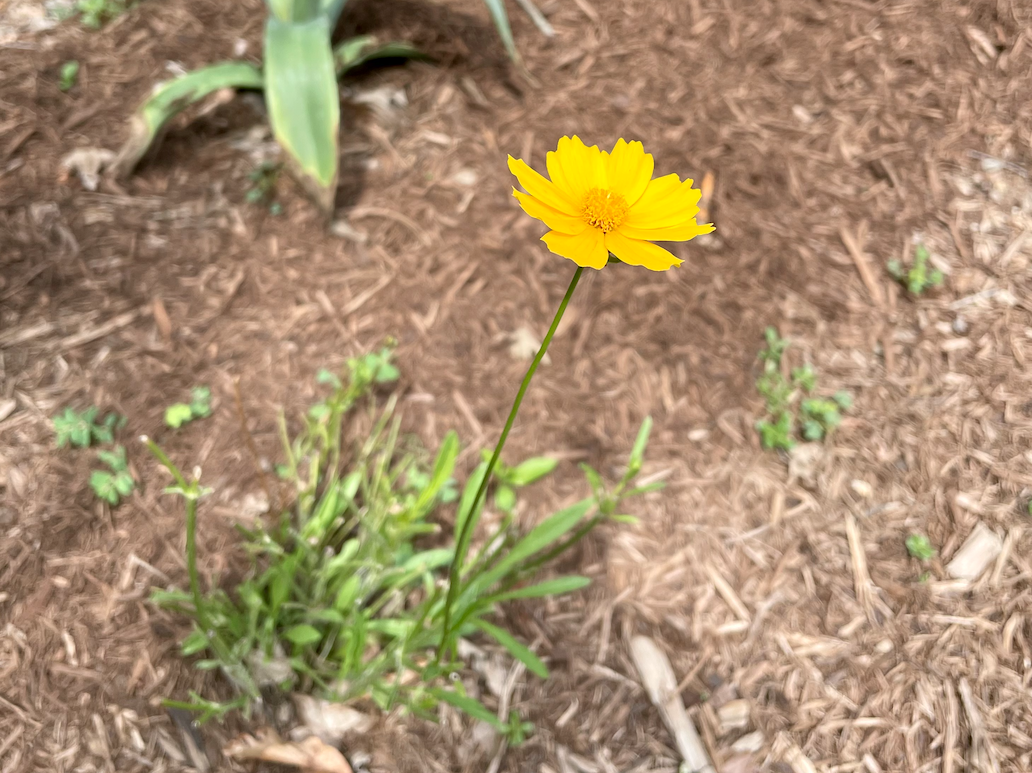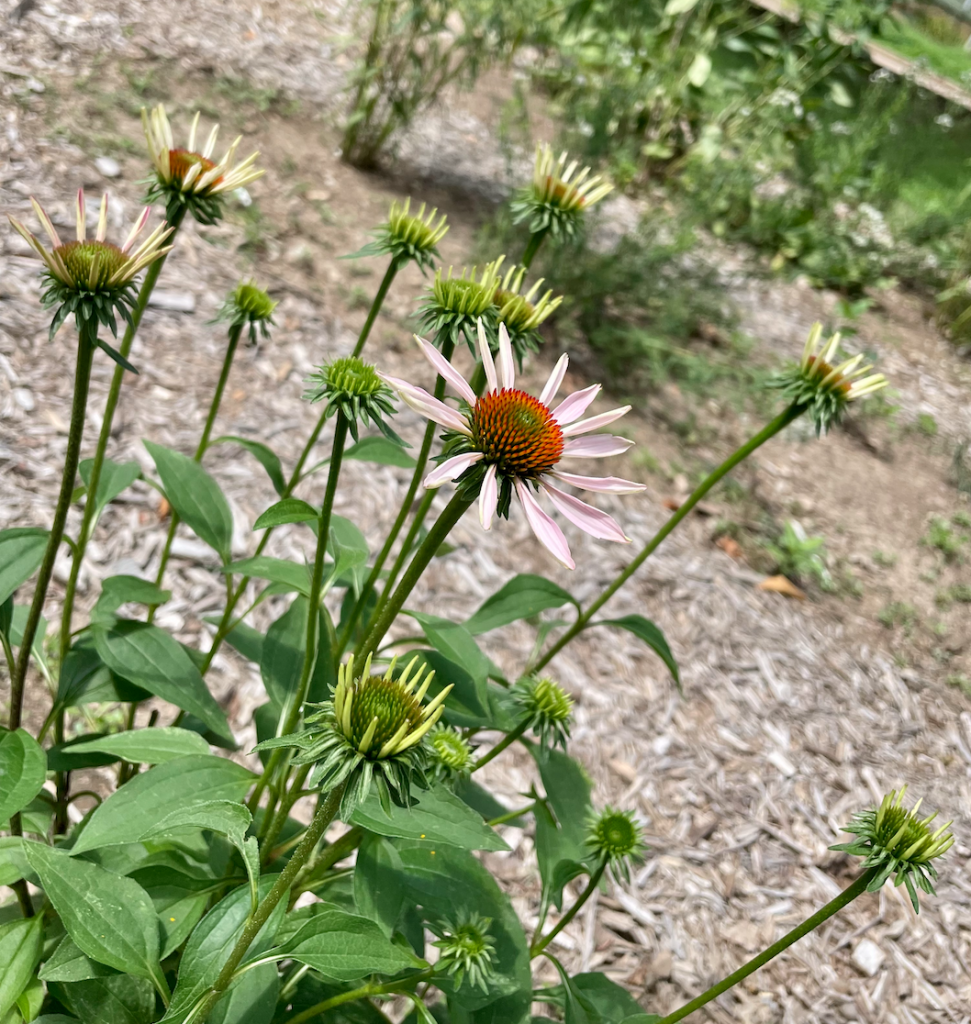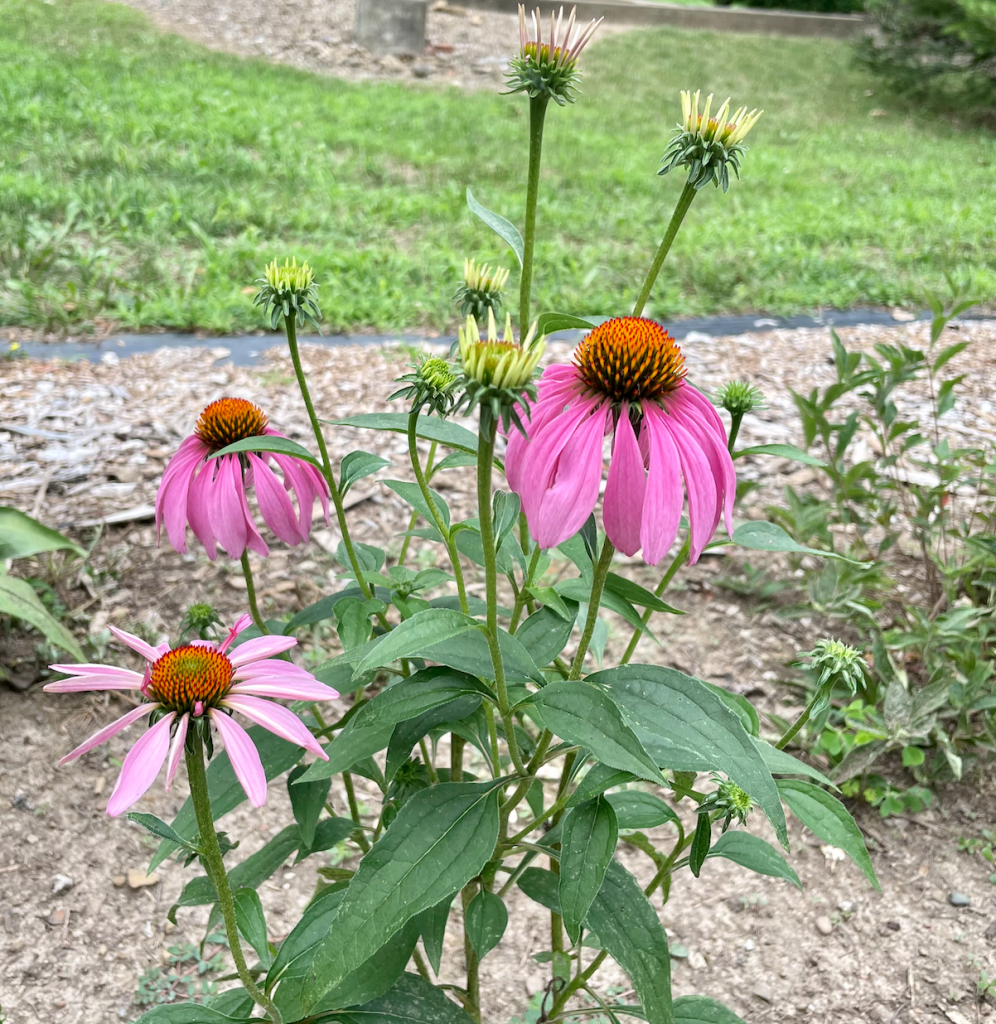 Be(e)ming Buddies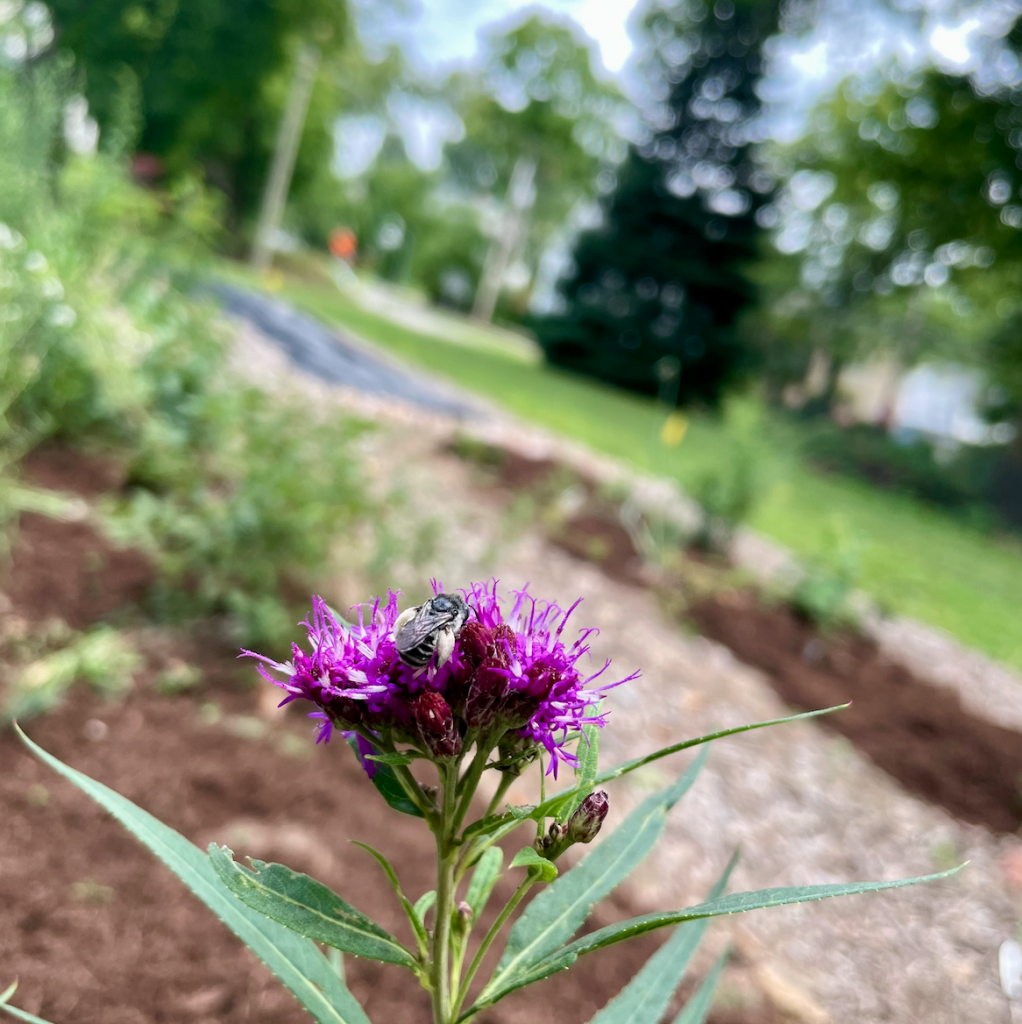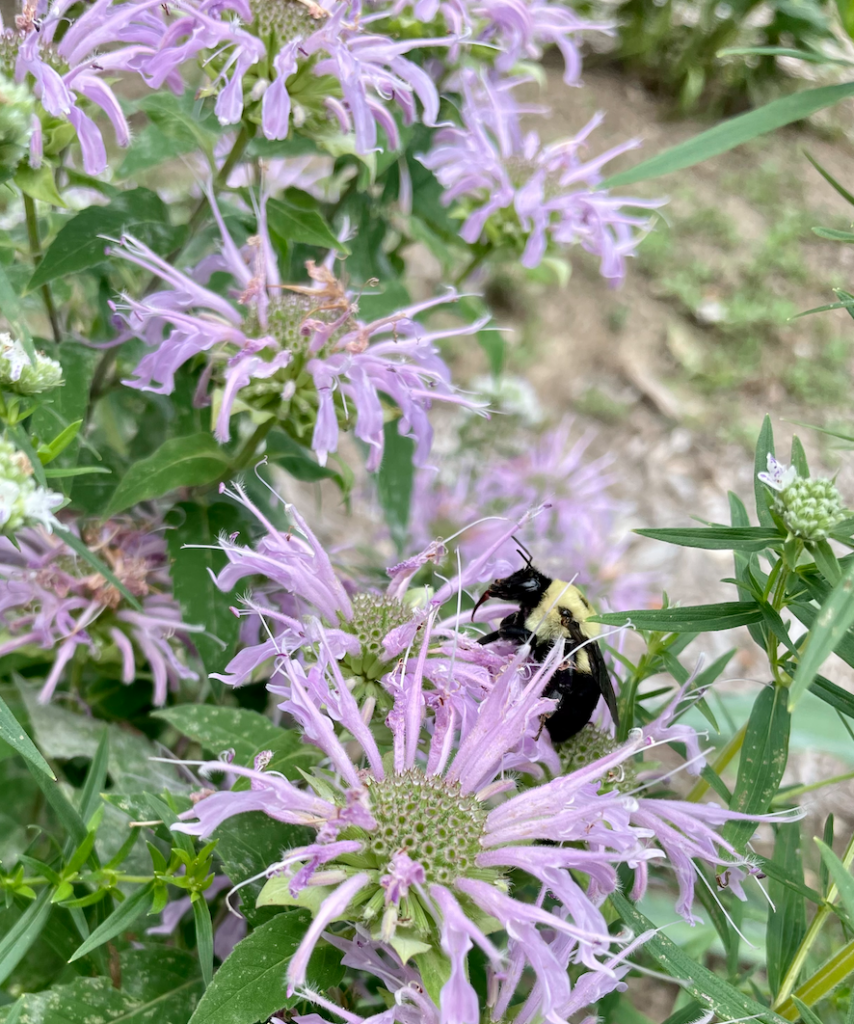 Spot the Bee(tles):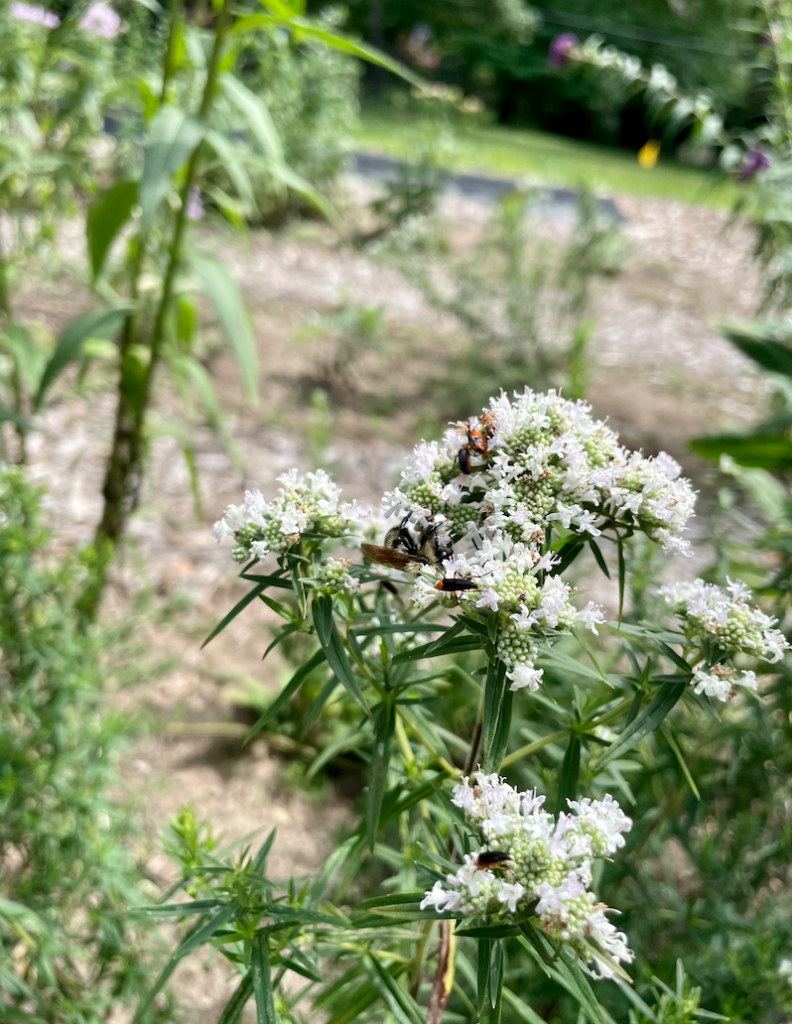 Badass Brethren of Bees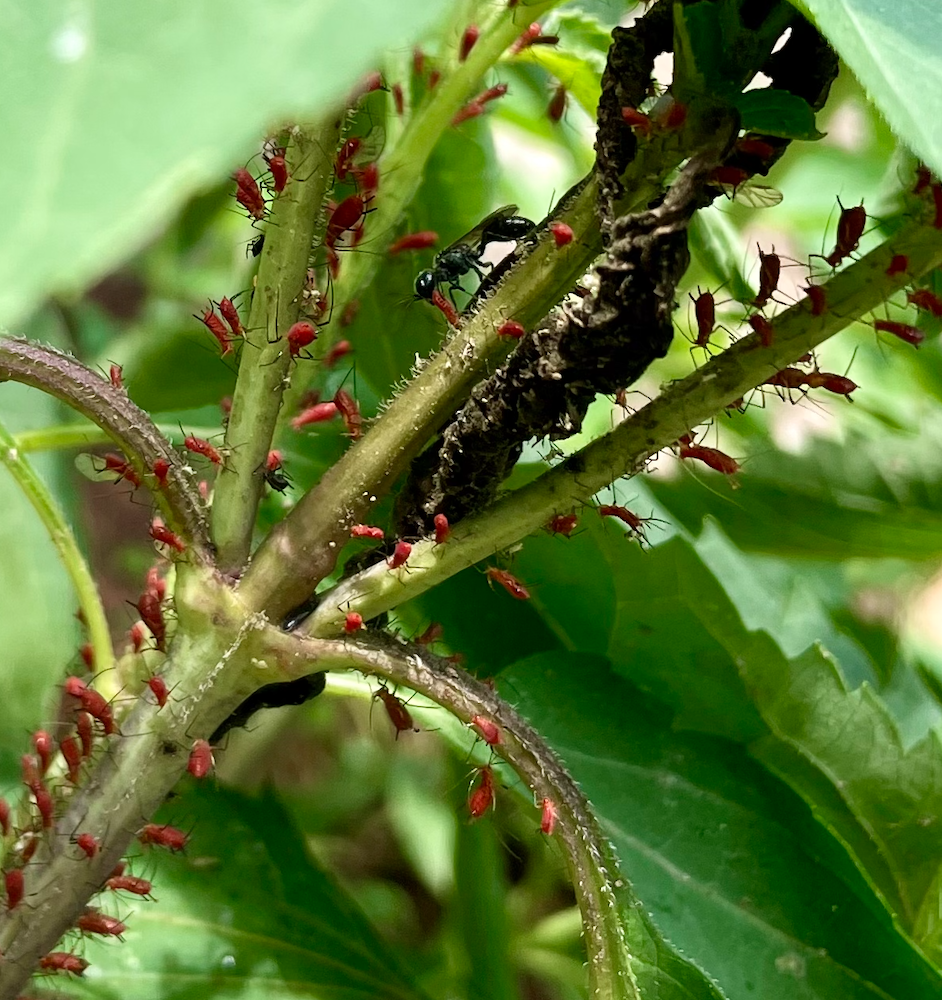 Patterned Pals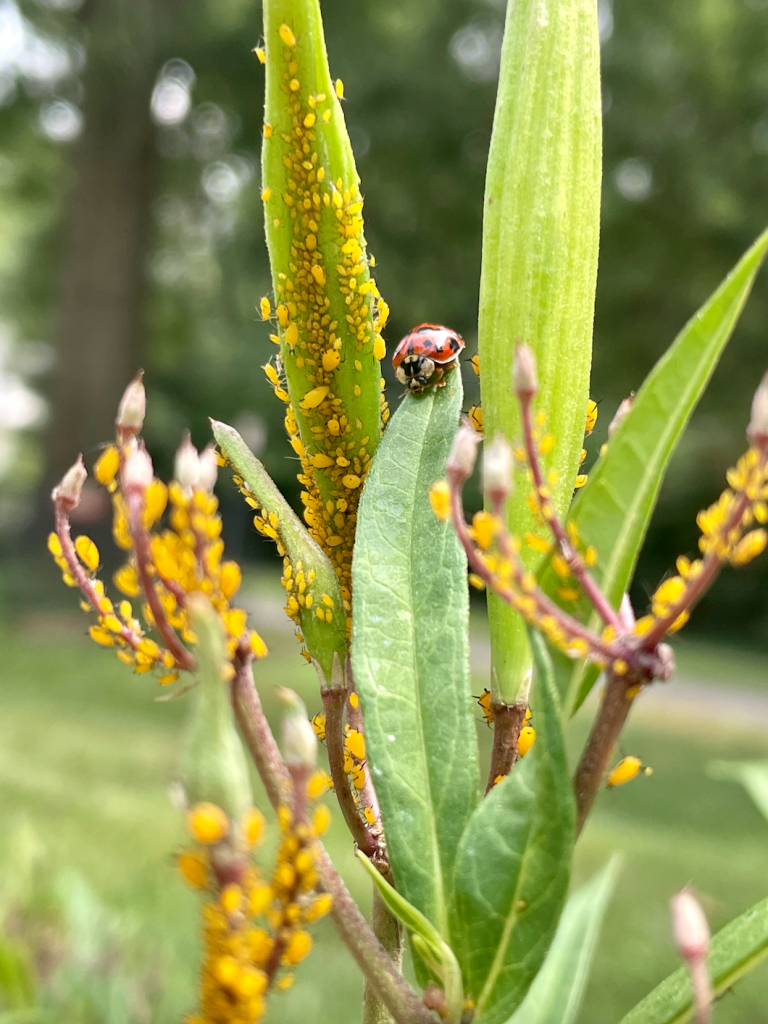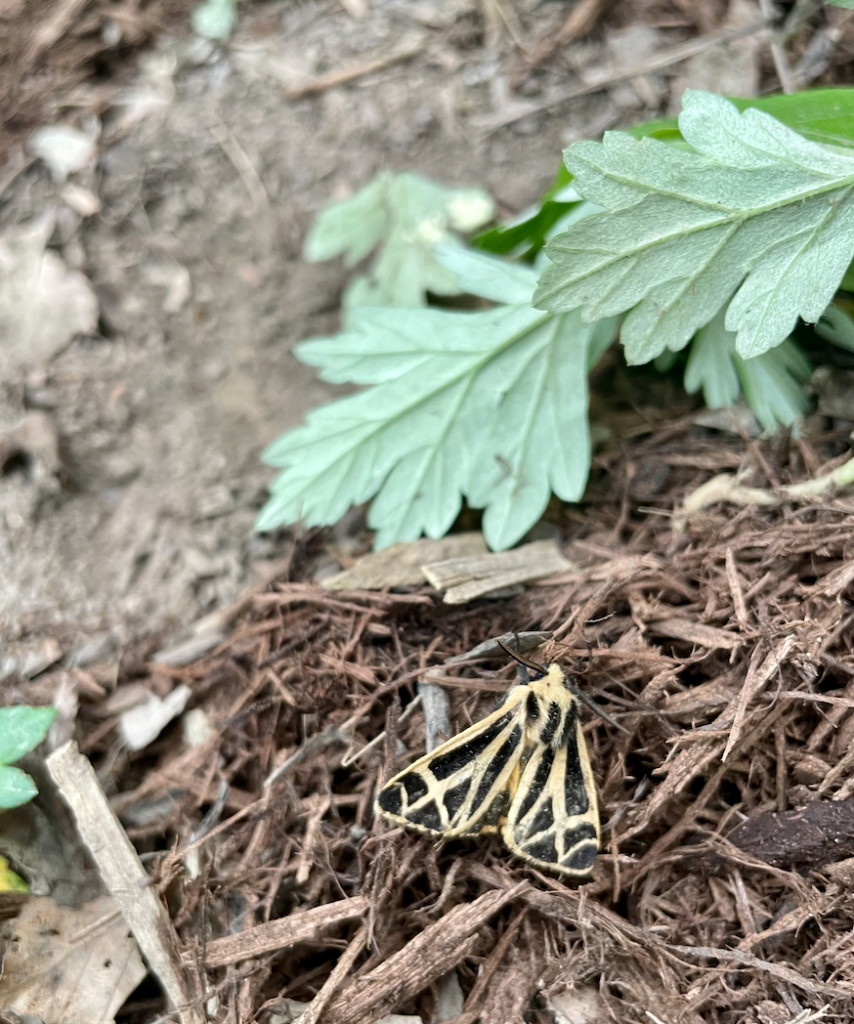 An Arch of Our Own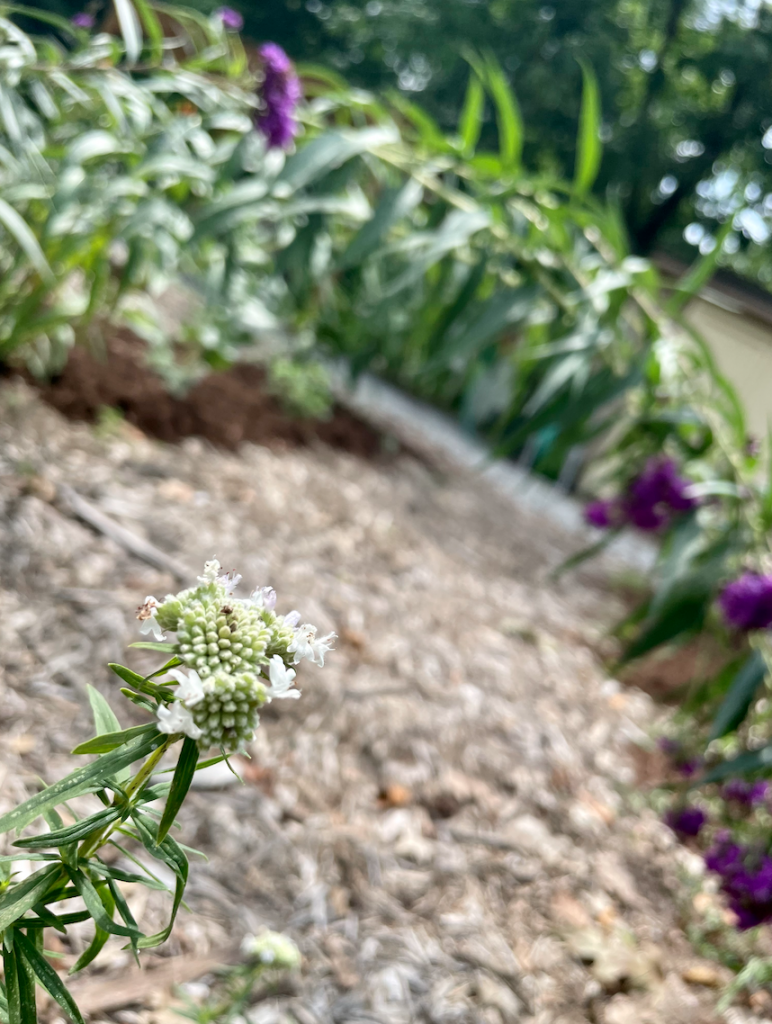 [Pine Patch]
Triloba Takeover
As you can see these plants have exploded this season! Check out different viewpoints of the Pine Patch and notice how this yellow coneflower is dominating.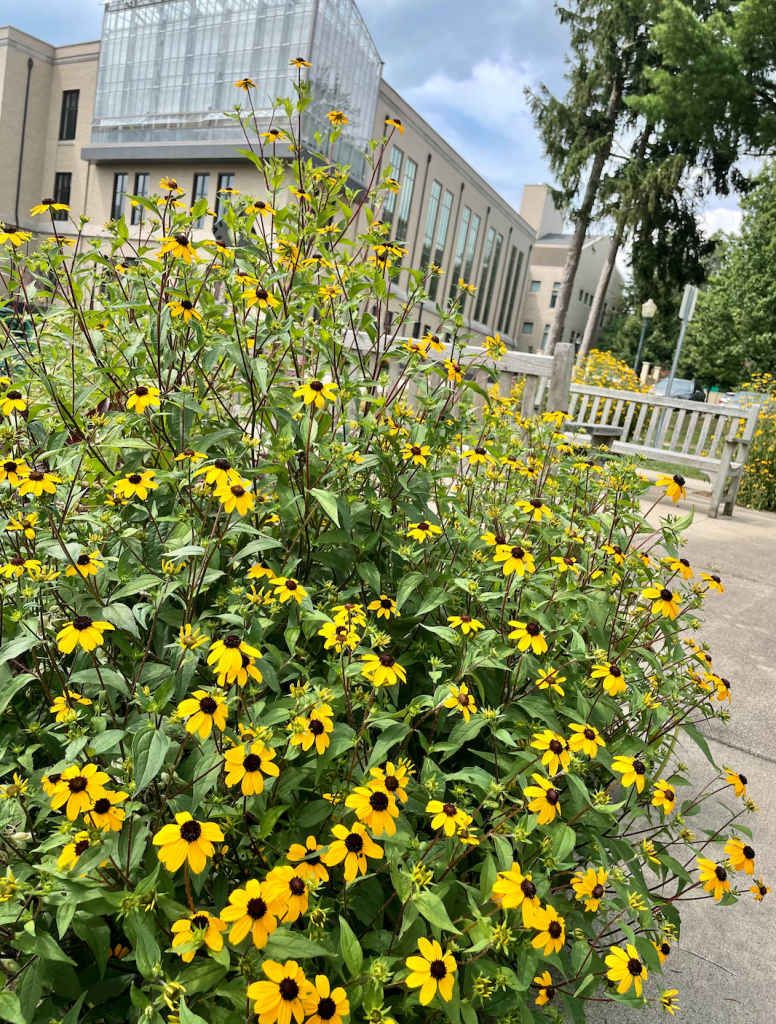 Rainbows Come After Rain
However, the brown-eyed Susans didn't take over the whole patch! Here's a view of some warm hues brought to you by some of our other natives in the eastern portion of the plot.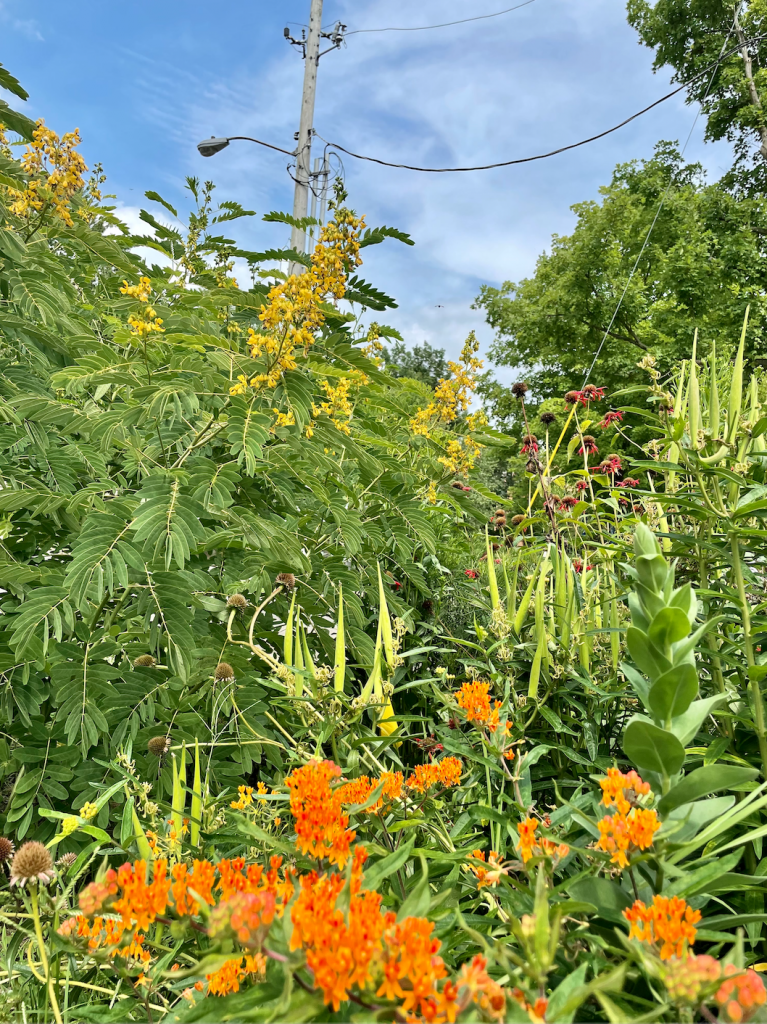 Buzz on the Block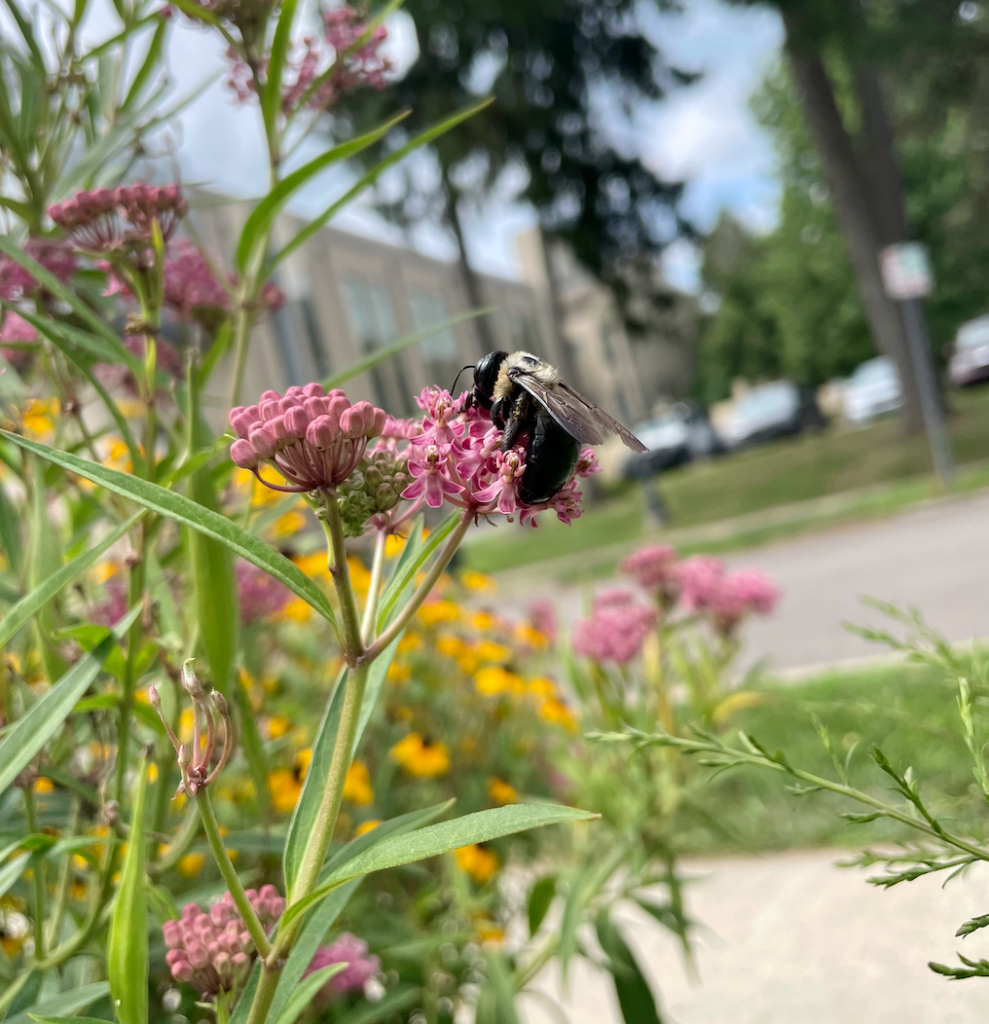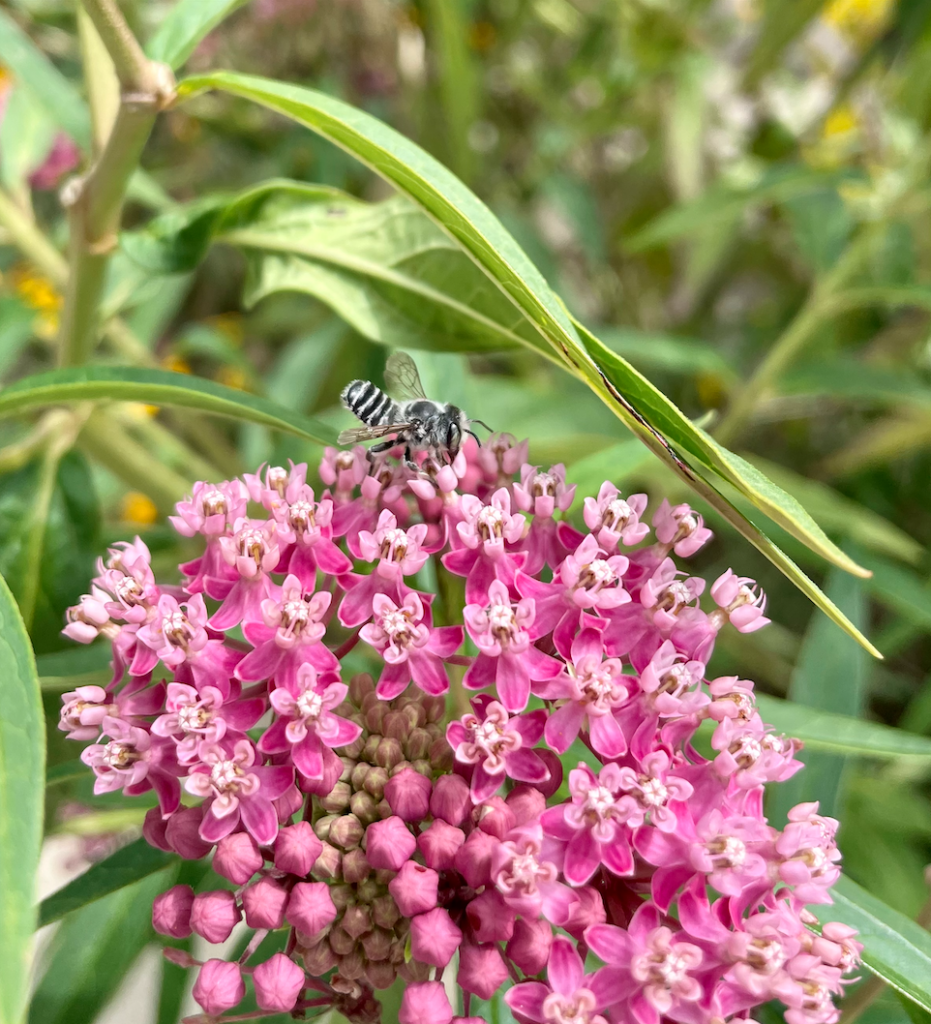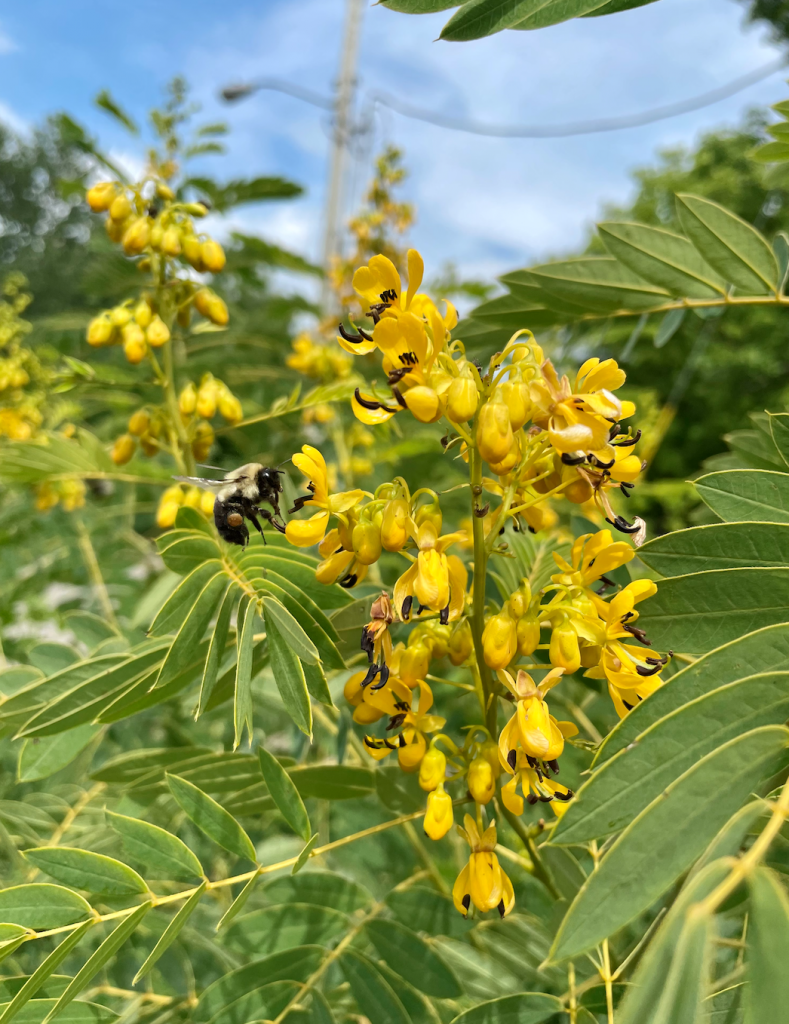 Little Lepidoptera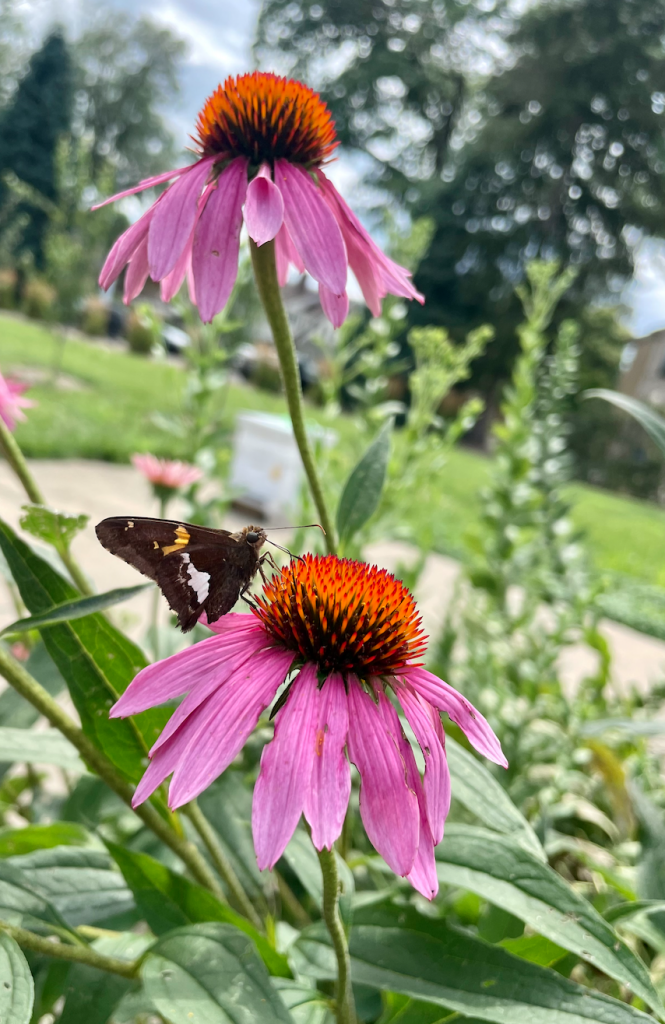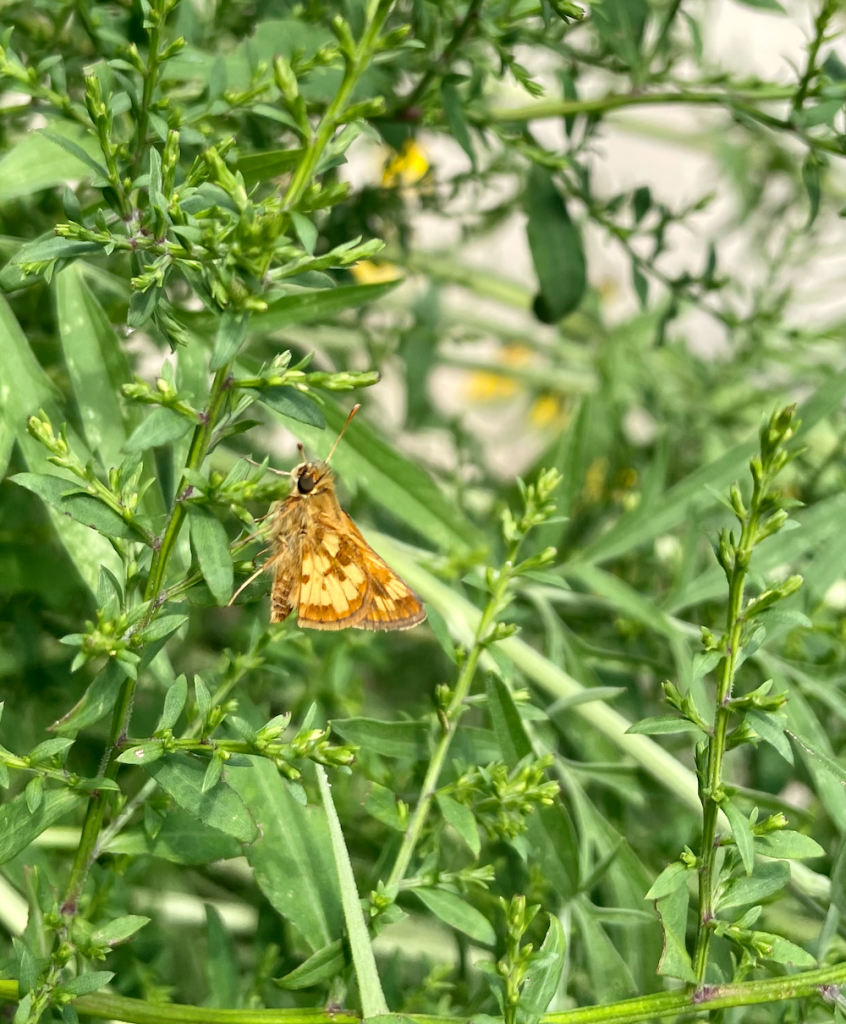 A Sweet Goodbye
This being its last week, the Pine Patch bid adieu to the Ohio State University's Honeybee Hive. While their contribution to science is much appreciated, the extra competition won't be missed.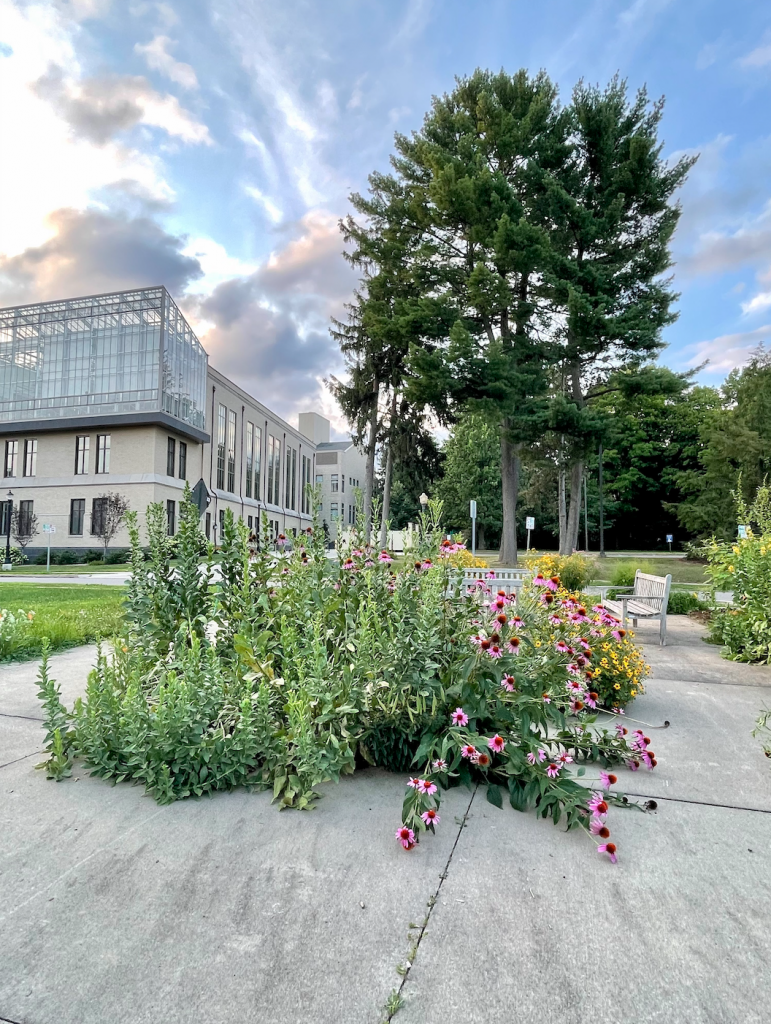 [Vegetable Garden]
Woold You Look at That!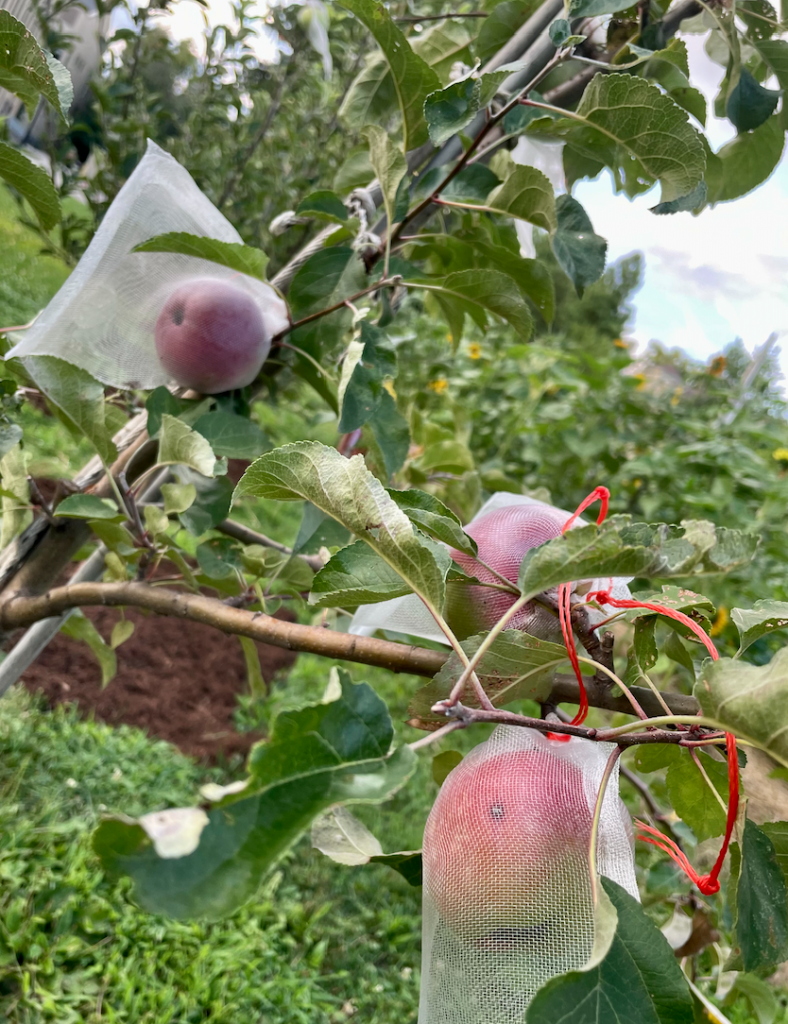 Stalks, String Beans, & Squash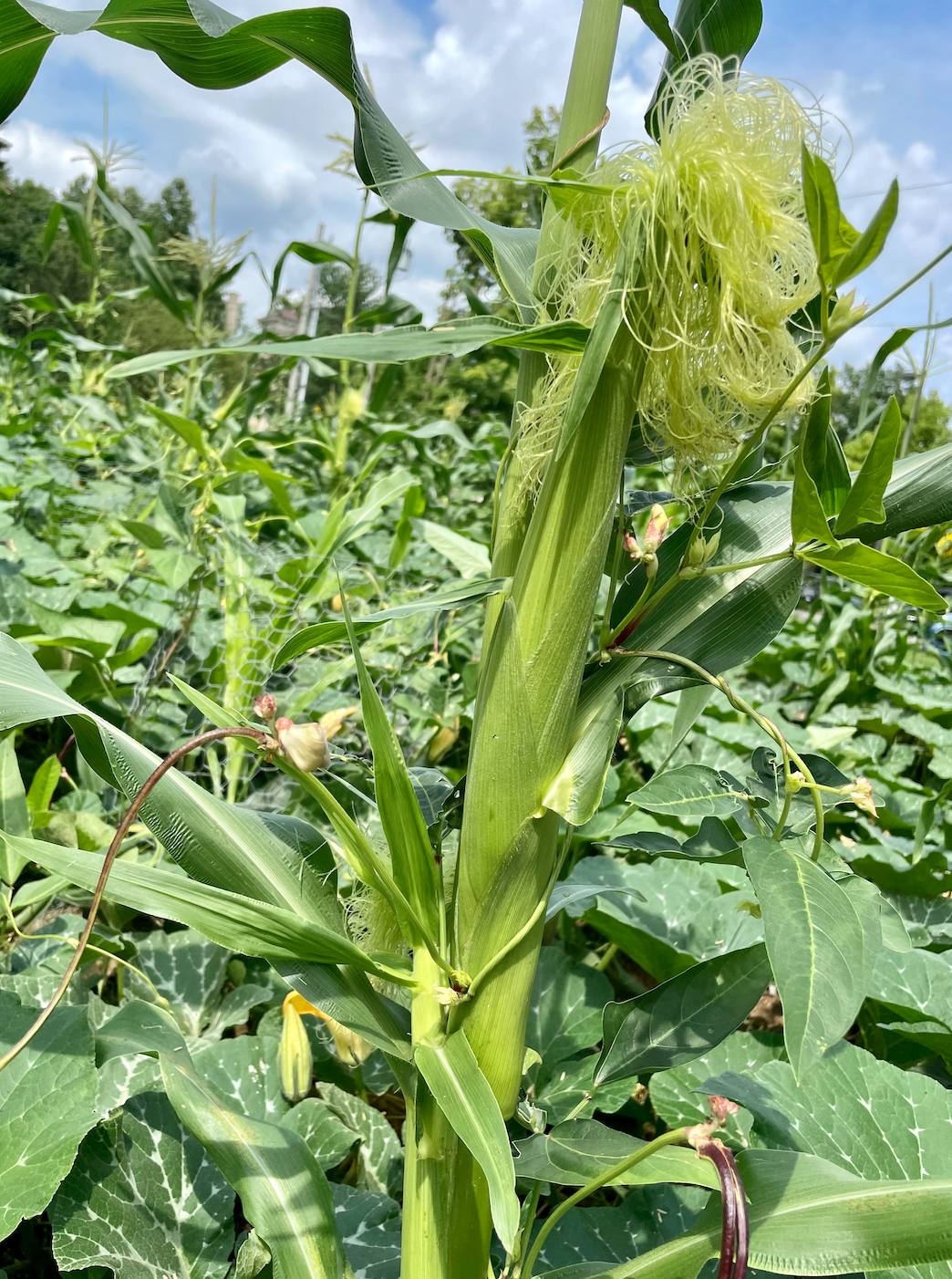 Some More Sunnies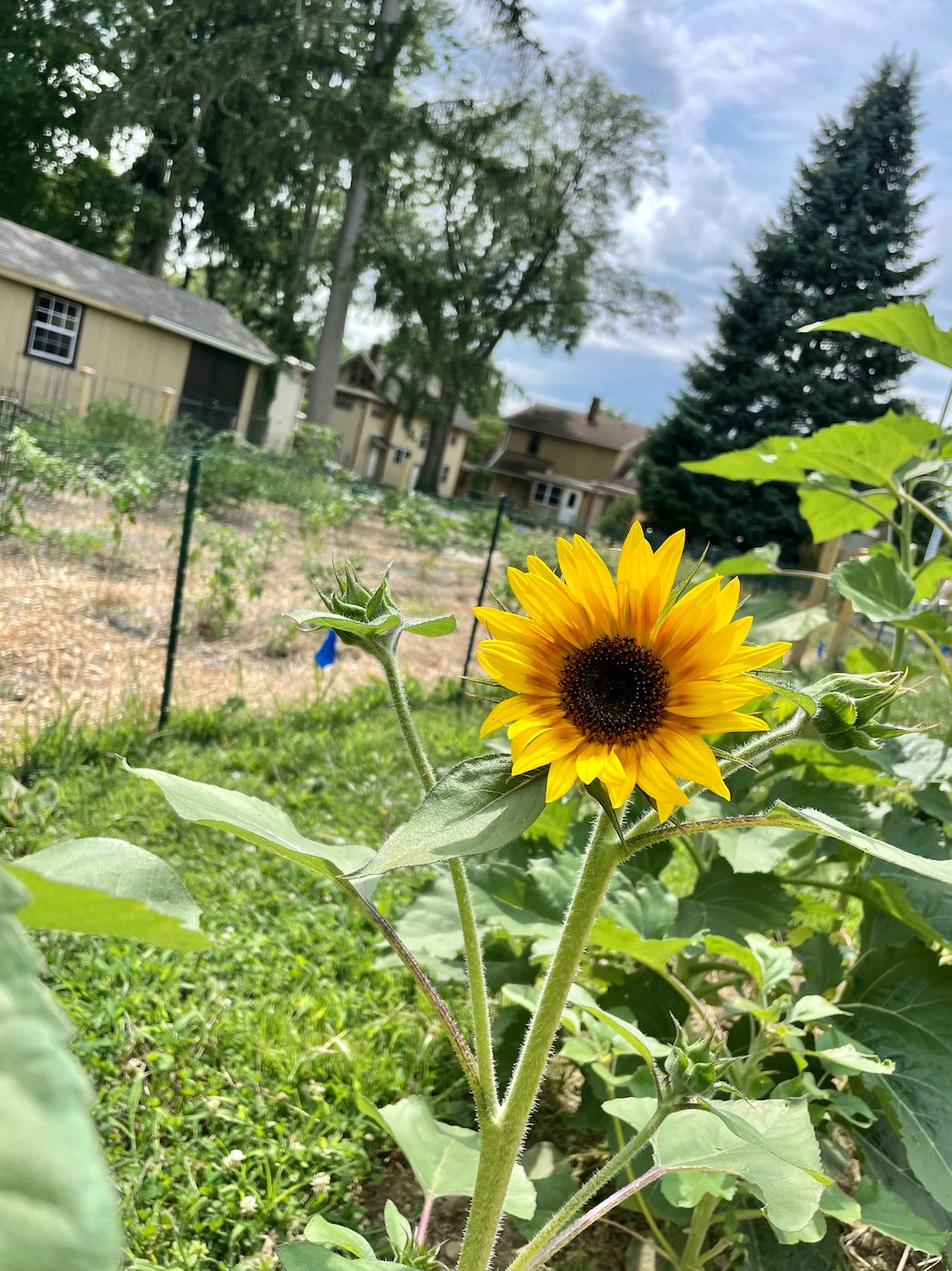 [Click Back Next Week!]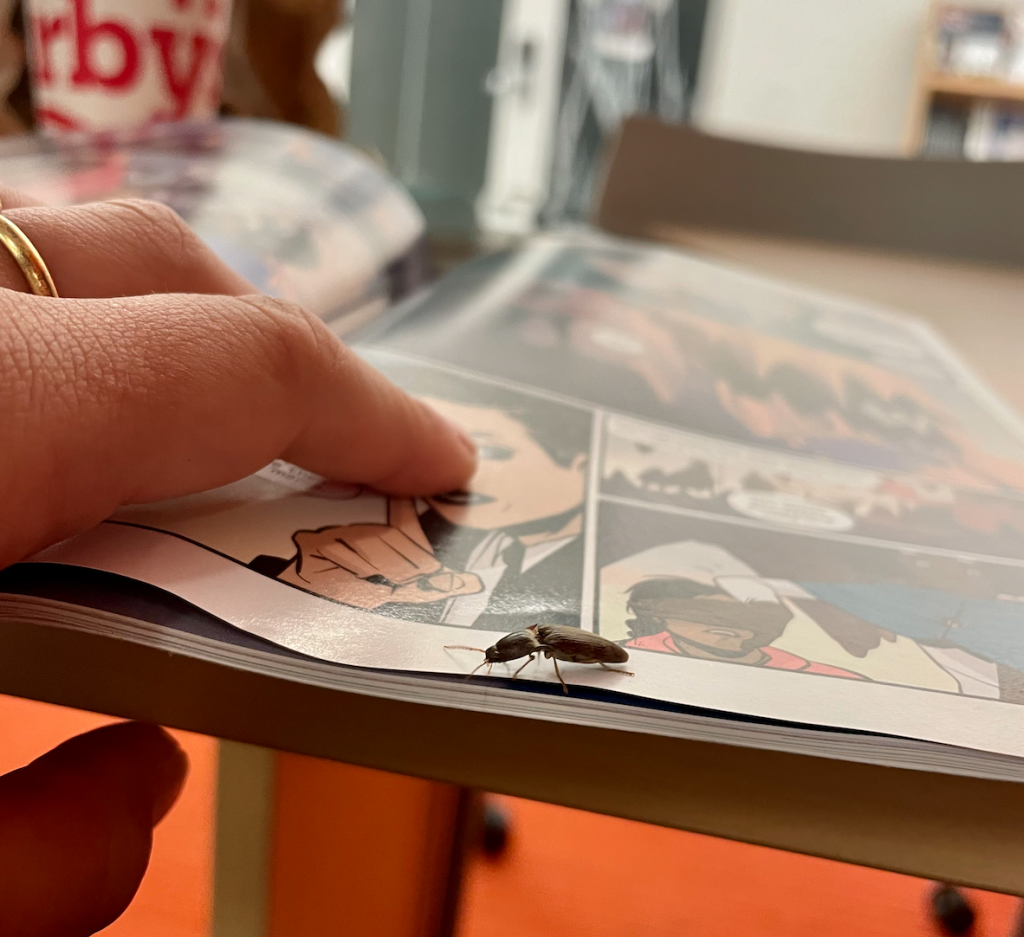 Click Beetle, Family: Elateridae
(Bee pun counter: 3)
—- You have reached the end of this entry ——-