Happy Father's Day my fellow plant friends, the weather was just lovely today and I hope you were able to spend it having some quality time with your family!
Before we get to the garden updates, I figure I should reintroduce myself properly to my recurrent and new readers alike.
So…
[A Bit About Ash]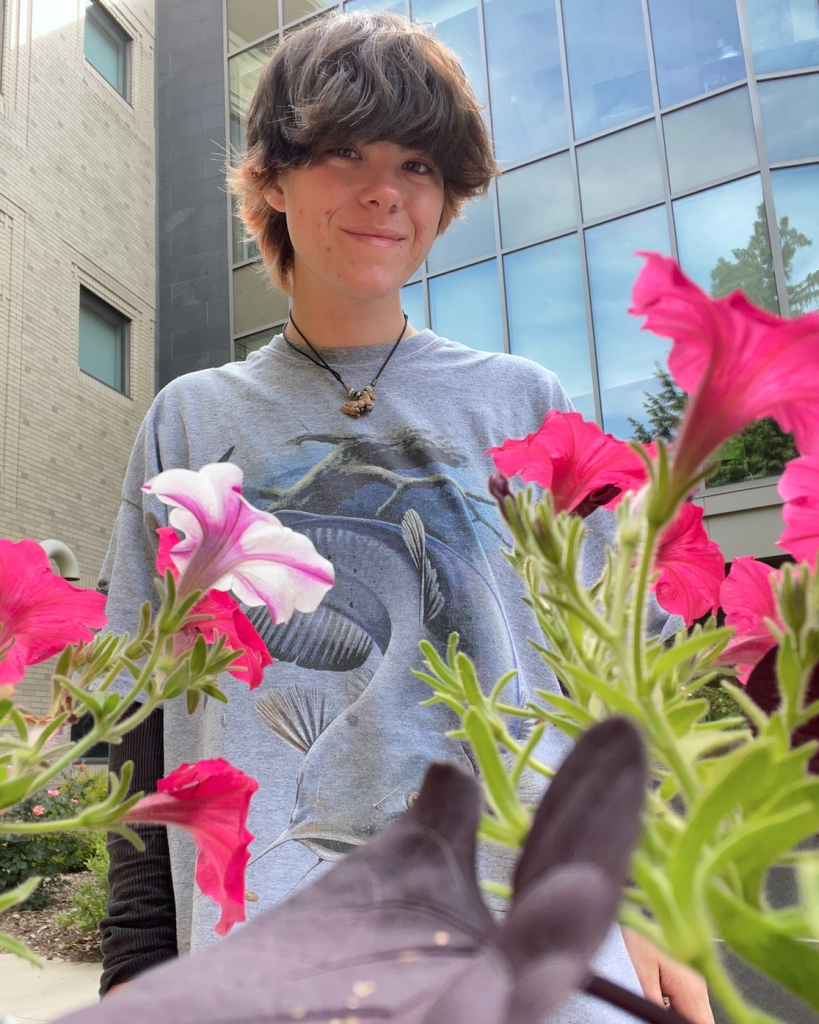 Howdy y'all, and thank you for taking a moment to learn a little more about your favorite Pollinator Garden Assistant! I am a rising senior at The College of Wooster majoring in Environmental Conservation and minoring in Studio Art. Originally founded by our Biology and Environmental Studies departments, for the past year I have been helping Dr. Jennifer Ison and Dr. Matt Mariola take care of the two Pollinator Plots on campus. It's amazing to see how much both gardens have grown since my time working here in 2021.
Over this last school year I expanded my knowledge in sustainable agriculture, how waste affects the environment, and even the ways in which religion and ecology intersect. I joined several clubs as well and I now serve on the executive boards for Wooster's Table Tennis & Environmental Justice Coalition clubs. In addition, courtesy of the efforts of Dr. Mariola, Wooster will be adding a Garden Club in the fall of 2022 wherein I also intend to help organize.
Throughout the course of this summer I will be conducting research in Rittman, Ohio as a part of my senior independent study. The primary focus of my project will look into how conservational signage affects the visitation rates of people and pollinators to the William J. Robertson Preserve. Specifically, I will be examining how the availability of floral resources coupled with their proximity to woodlands influences the number of native solitary bees in the surrounding area. On Friday I started the first phase of my research by setting out flags in the locations I will be placing pan traps for specimen sampling. By the end of the summer it is my goal to compile a list showcasing the variety of insects inhabiting the WJR Preserve, and to present them a box of pinned specimens.
Now onto the plots…
[Research]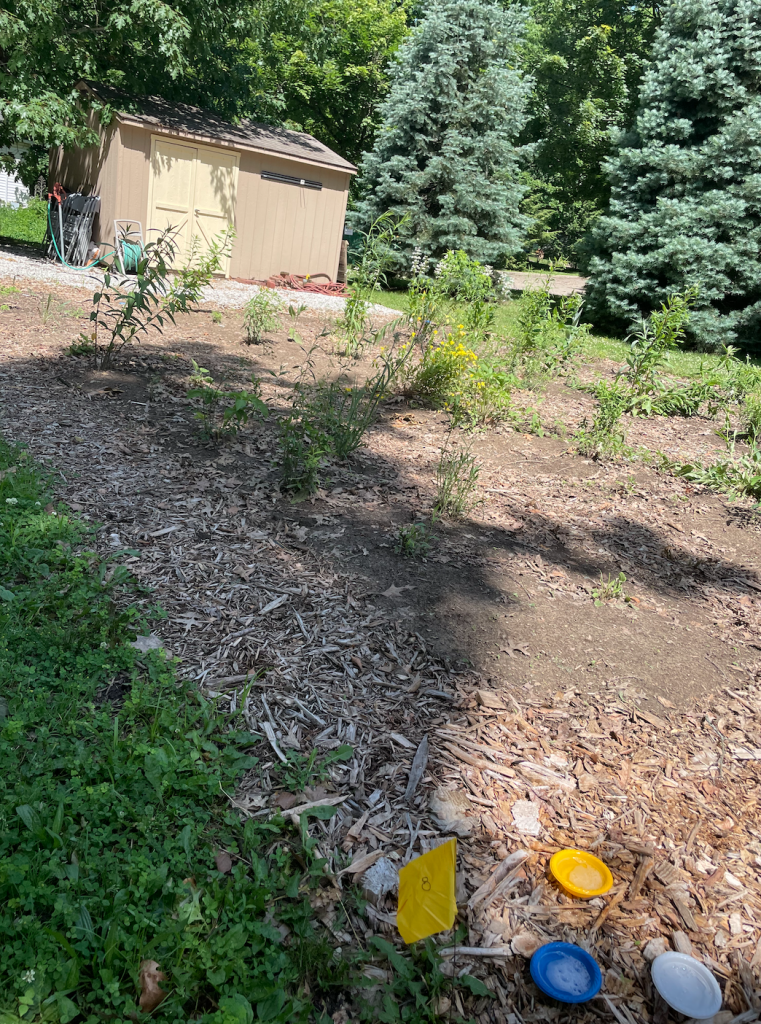 This past week has been a humid one, so once the rain finally fell we were able to put out our first pan traps of the season. After spending a few days identifying insects to family, it will be a nice change of pace to work on determining the genus's of the various bees we collected. More pictures to come on this front next week.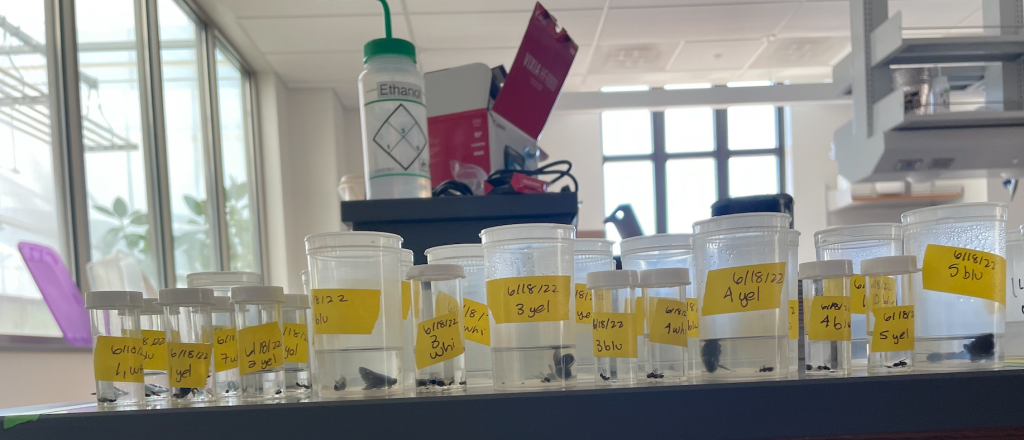 [College Garden]
(S)take it or Leaf it:
Our plants are so healthy they have started to fall under their own weight. Luckily, bamboo rods and twine make the threat of trampling a quick fix!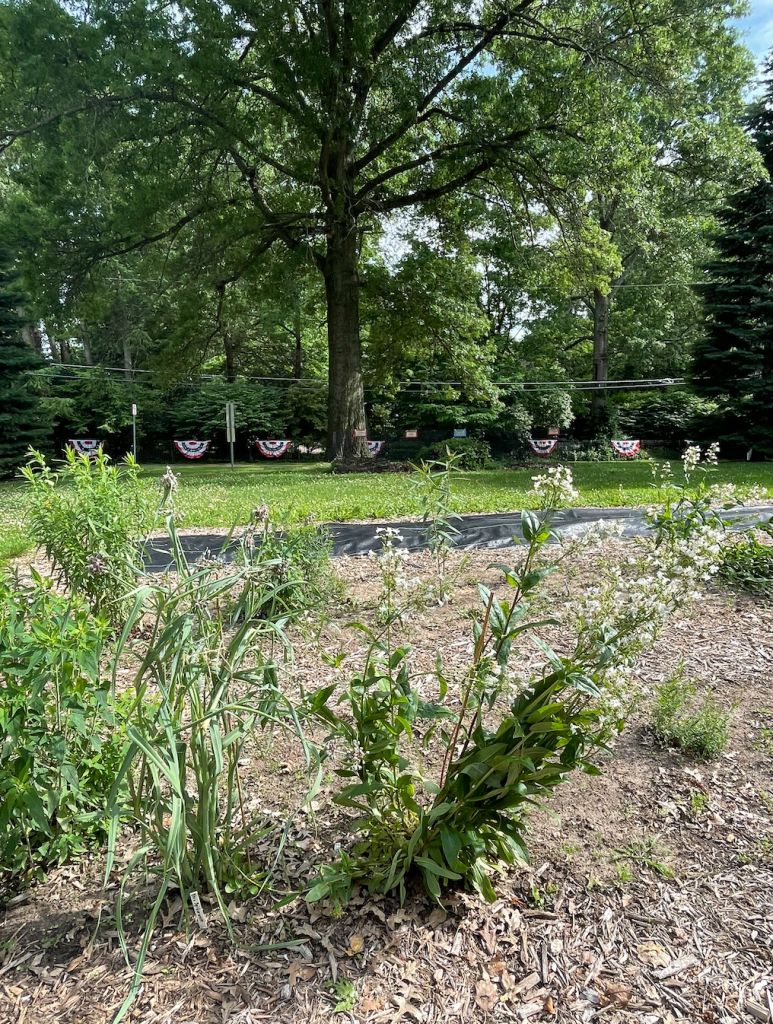 New Blooms:
A special flower arrived this week, this lil' guy was planted in 2021 but didn't feel ready yet to bloom until today! Hopefully its first flower will bring a smile to my Pollinator Plot Blog followers.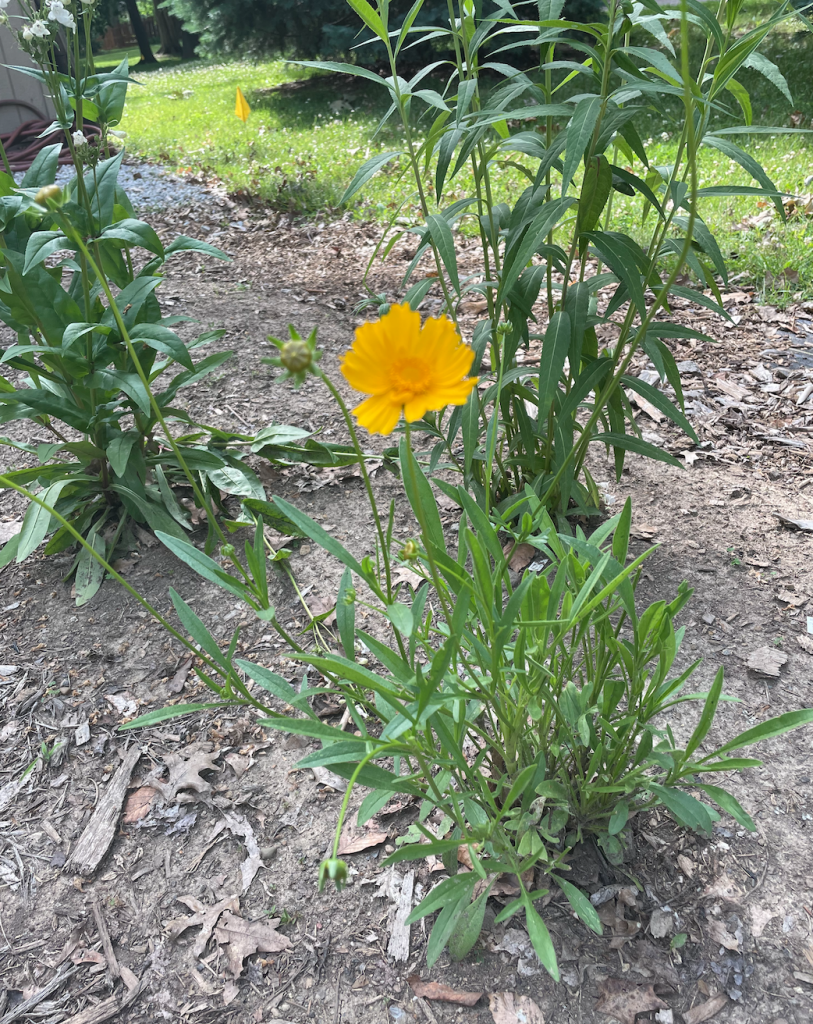 Coming Soon to a Patch Near You:
Buzzin' About: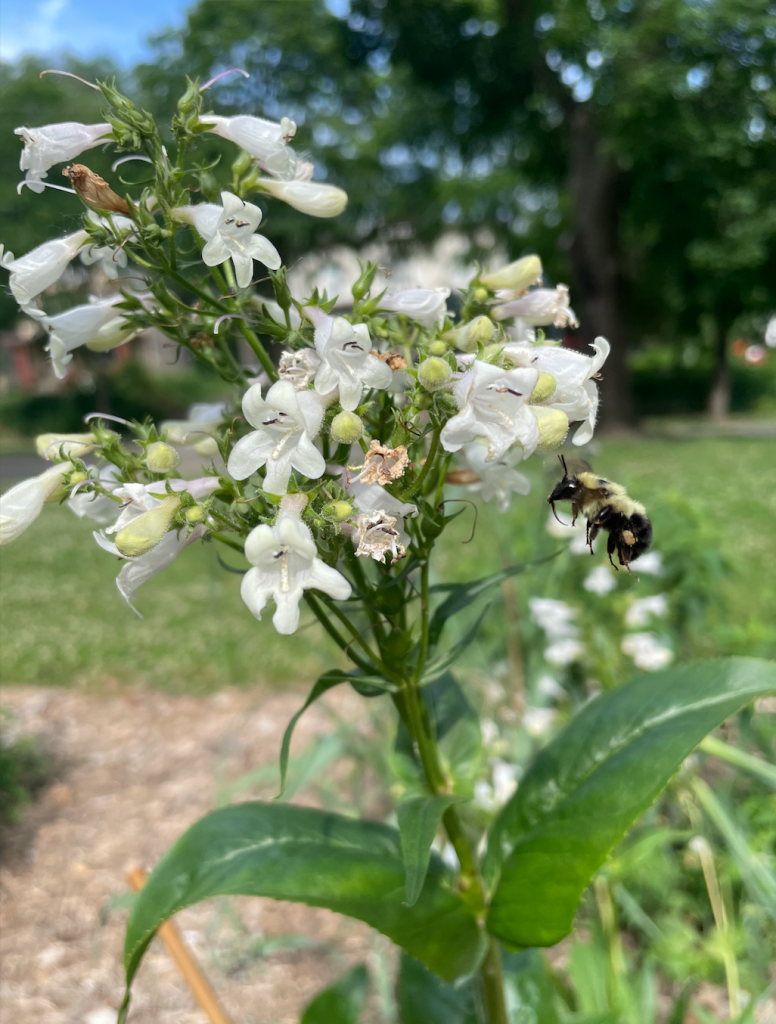 More in Store:
Stay tuned in next week to see how much progress I make on this pile!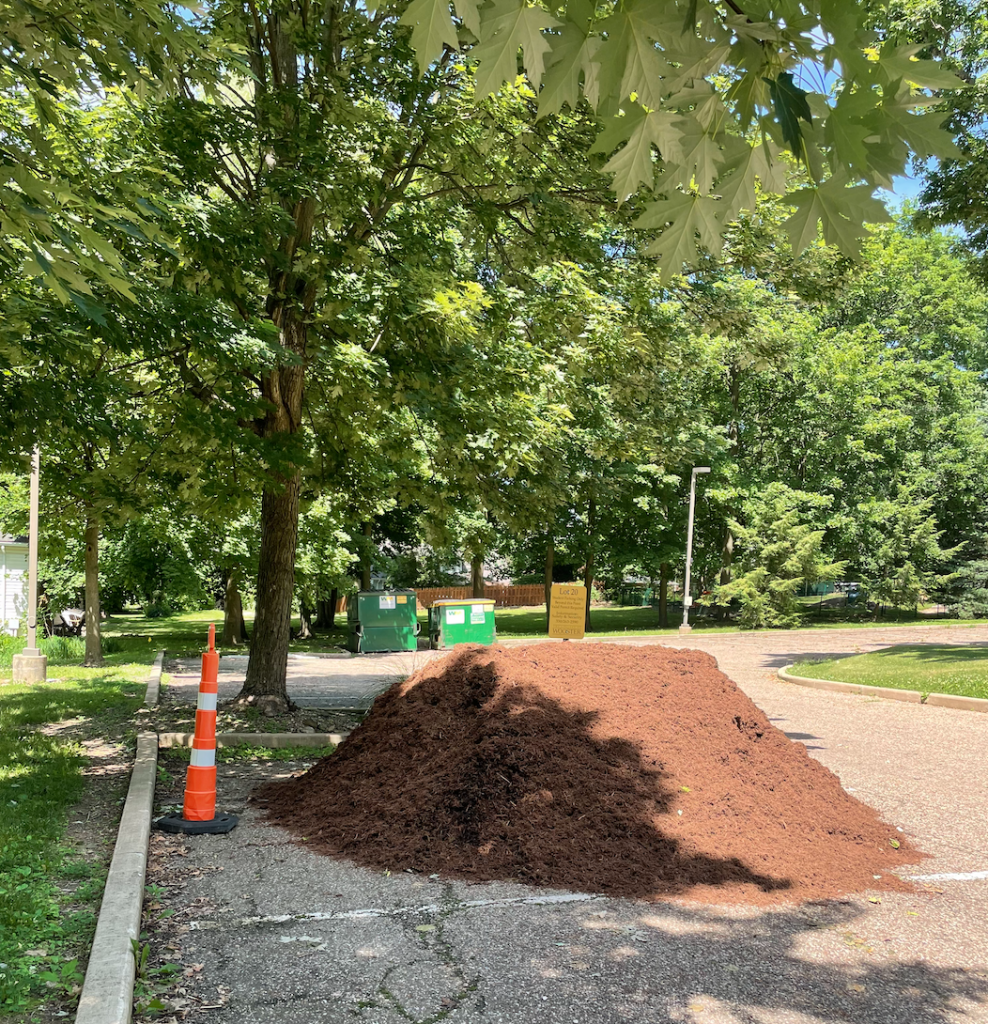 [Pine Patch]
Raising the Stakes:
Some of the flowers in the Patch were feeling down, so it was my job to get them back up off the ground!
New Blooms: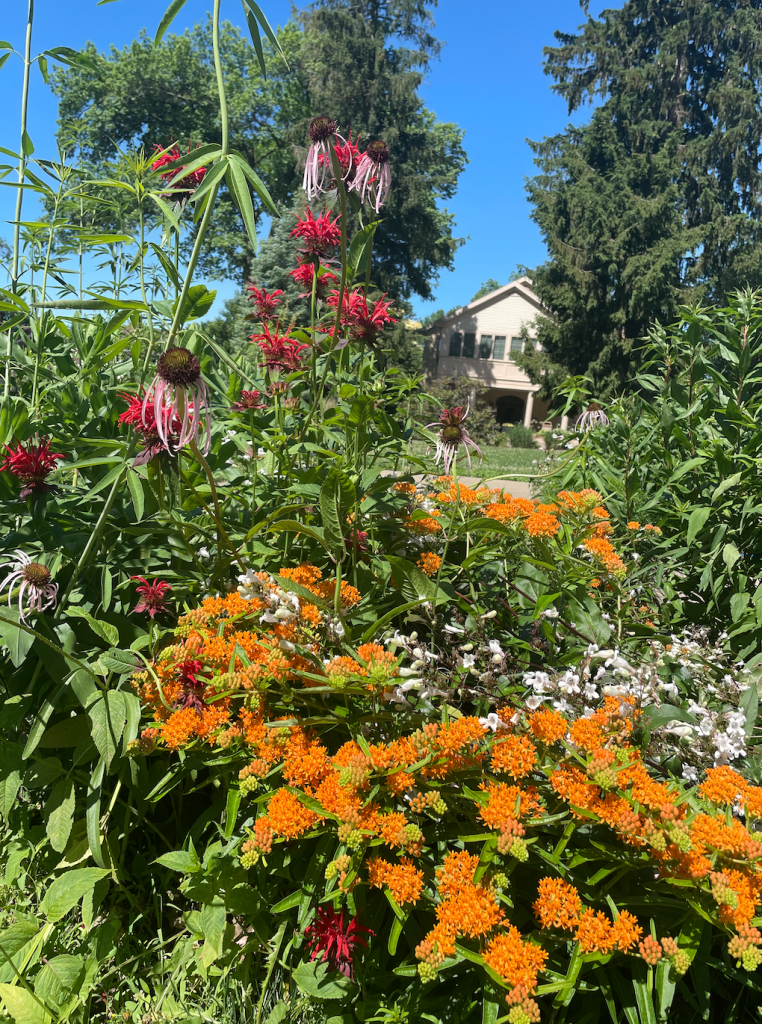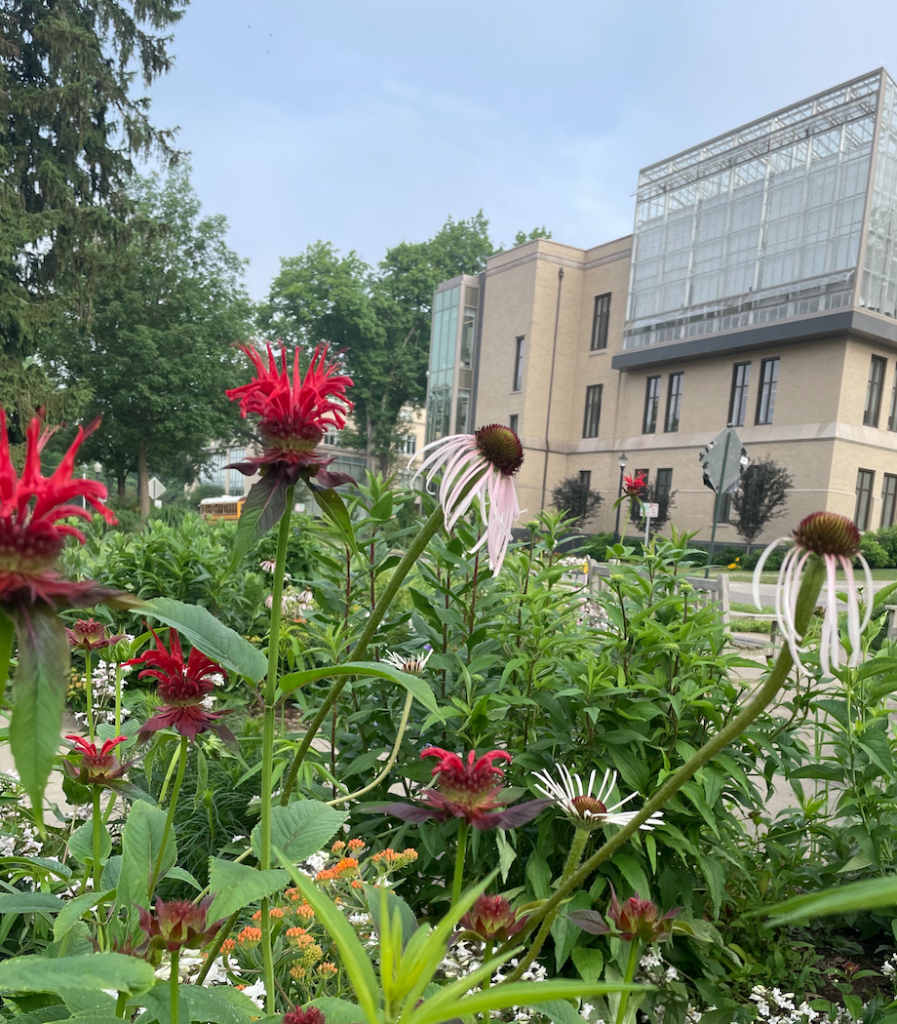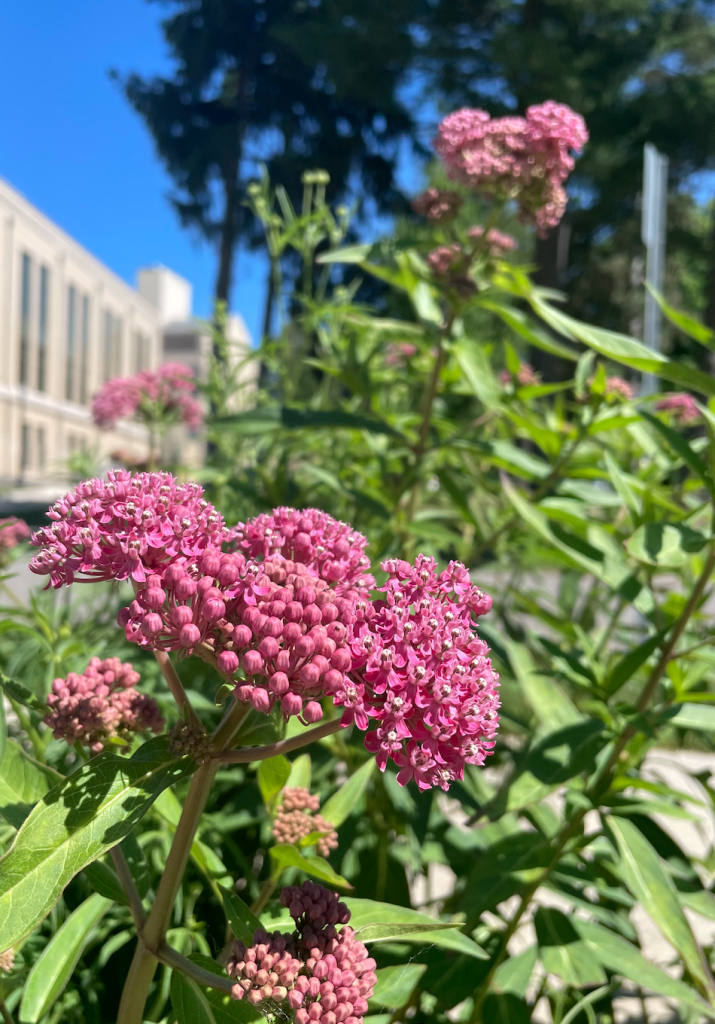 Buzz on the Block:
Sometimes referred to as sweat bees, this bee is a part of the family Halictidae.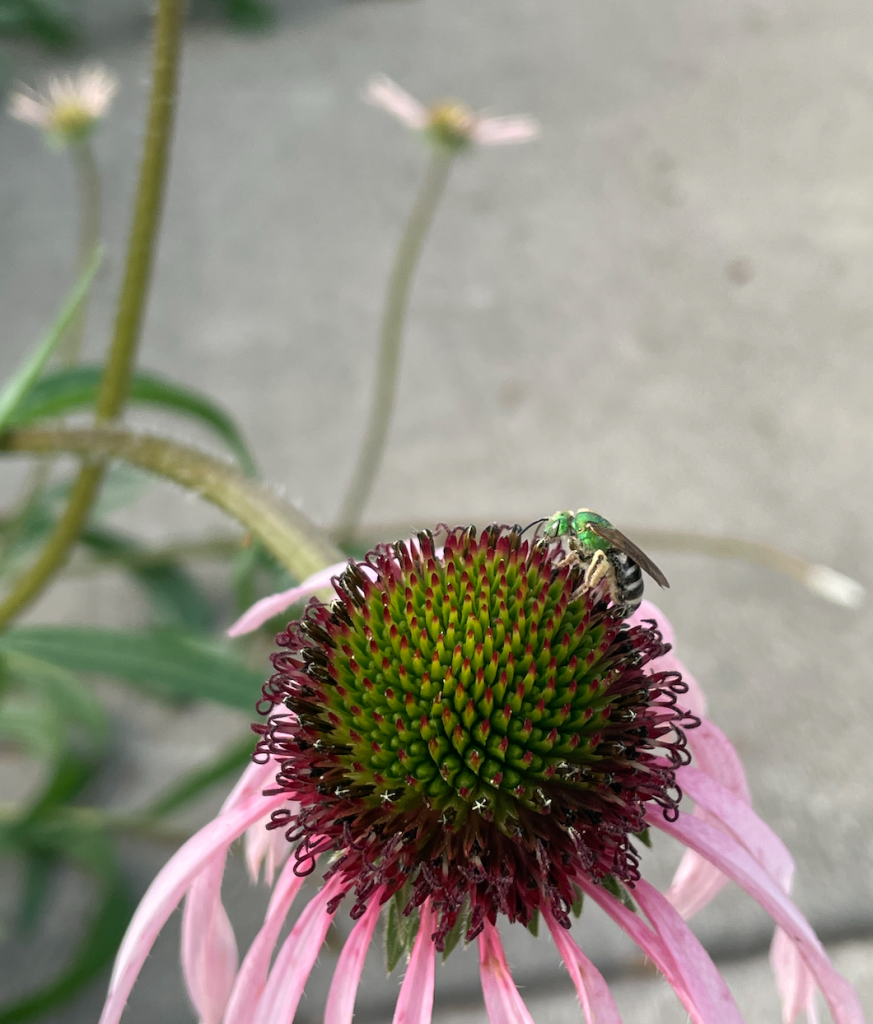 Can you spot the bee? Hint: Look for a shiny hiny!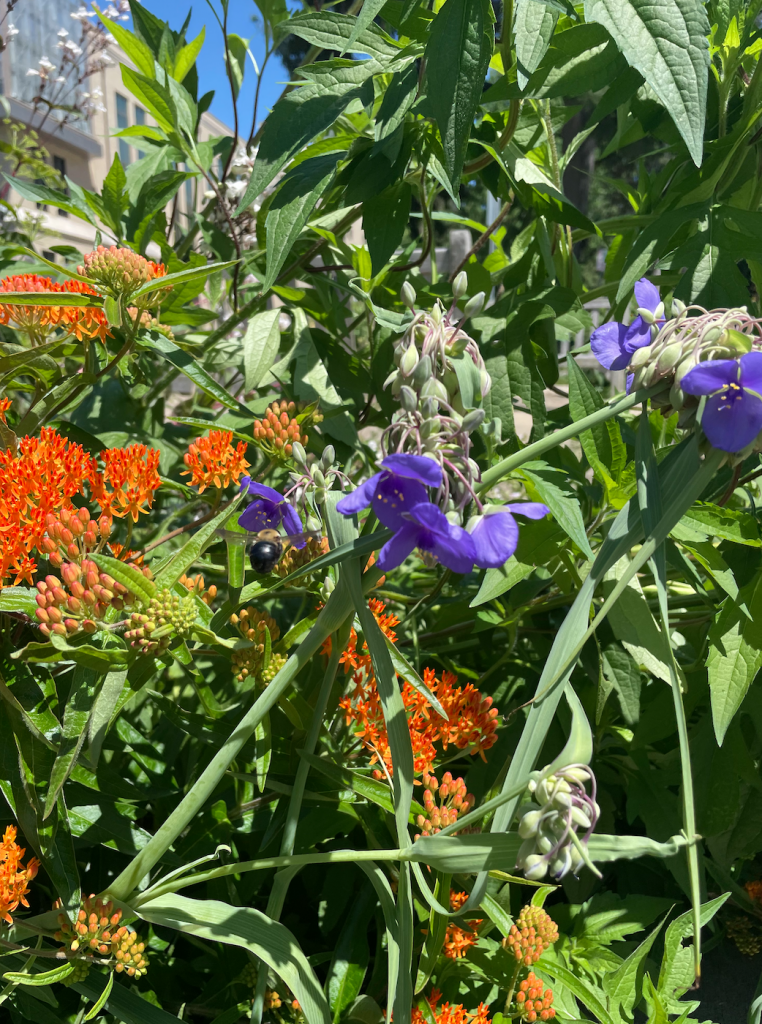 Mr. Blue Sky:
Not a cloud in sight.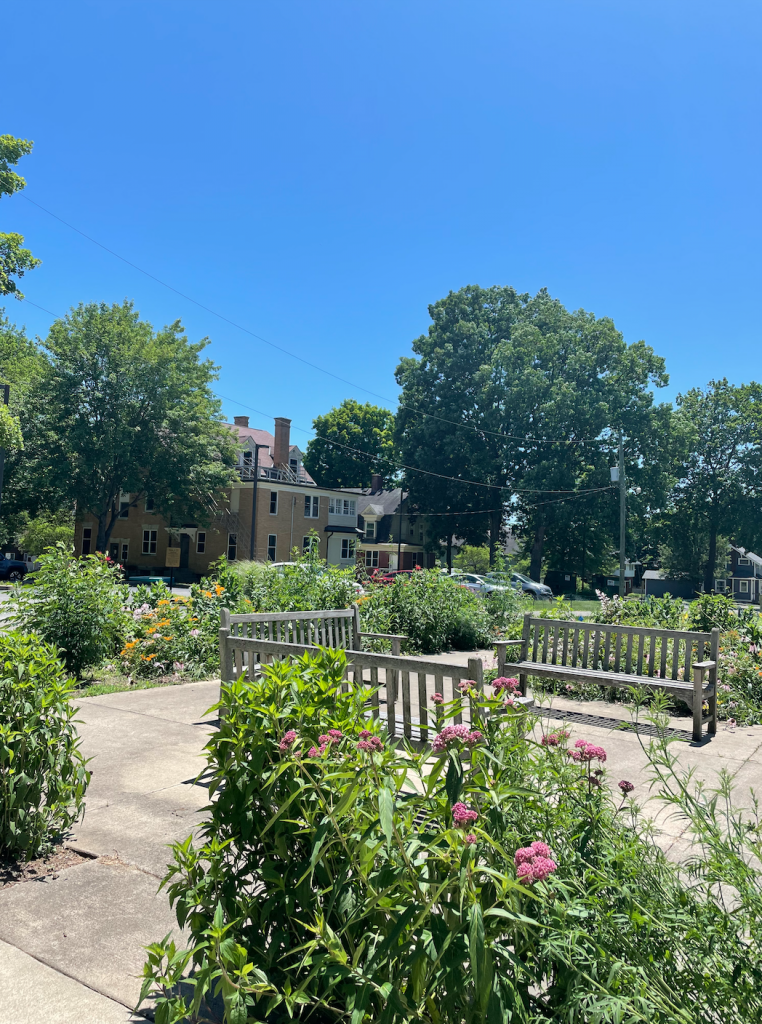 [That's All]
Weevil be(e) back next week!