Annddd we're back!
Welcome to the Summer 2022 edition of the Pollinator Plot blog! If this is your first time to our site I highly encourage you to check out the rest of our page when you get the chance. Returning readers may notice we have added a plethora of new articles, maps, research updates, and even plant haikus courtesy of Dr. Ison's Field Botany course at The College of Wooster. To top off our exciting news, we have officially submitted our application to the Xerces Society to hopefully attain the Bee Campus USA certification! Curious and want to learn more? Head on over to the Xerces Society to be(e)come an agent in invertebrate conservation today!
Garden Updates
[College Garden]
Current Flowers in Bloom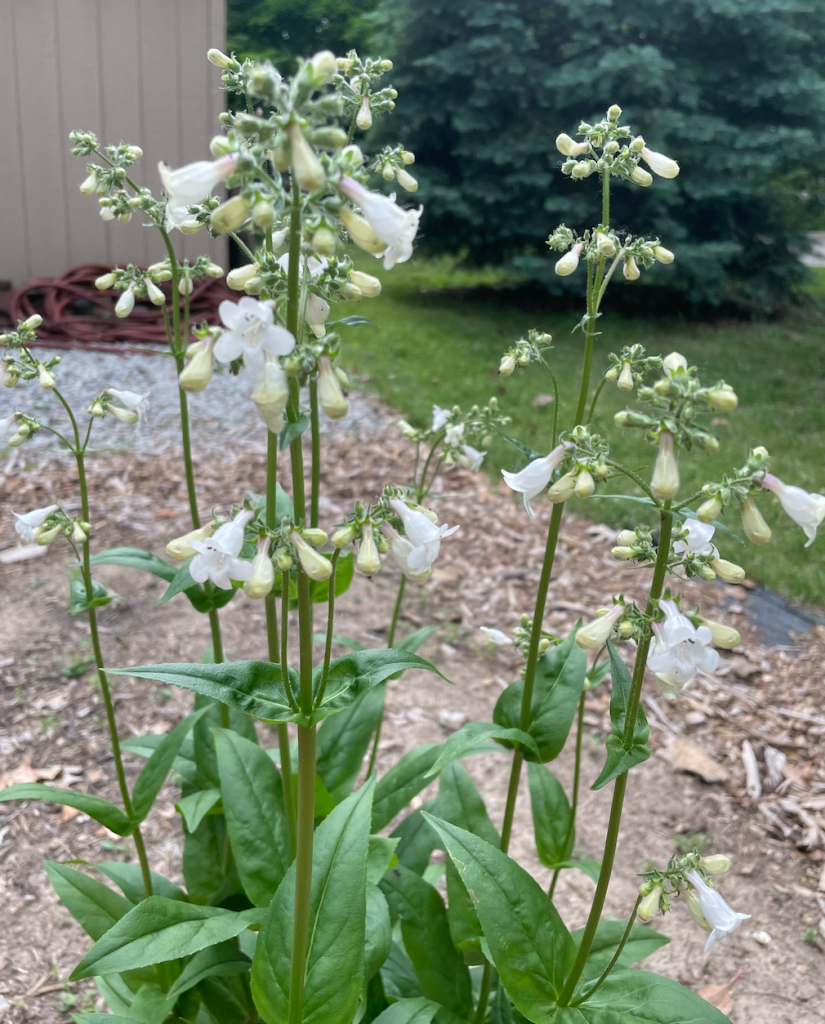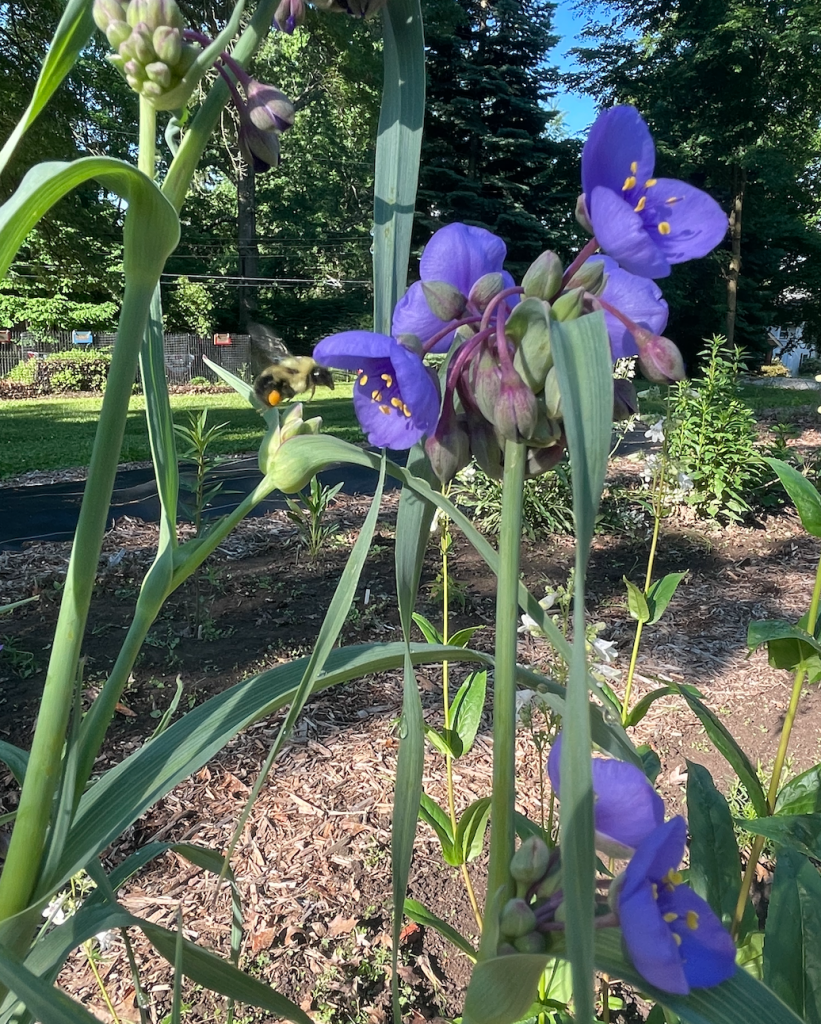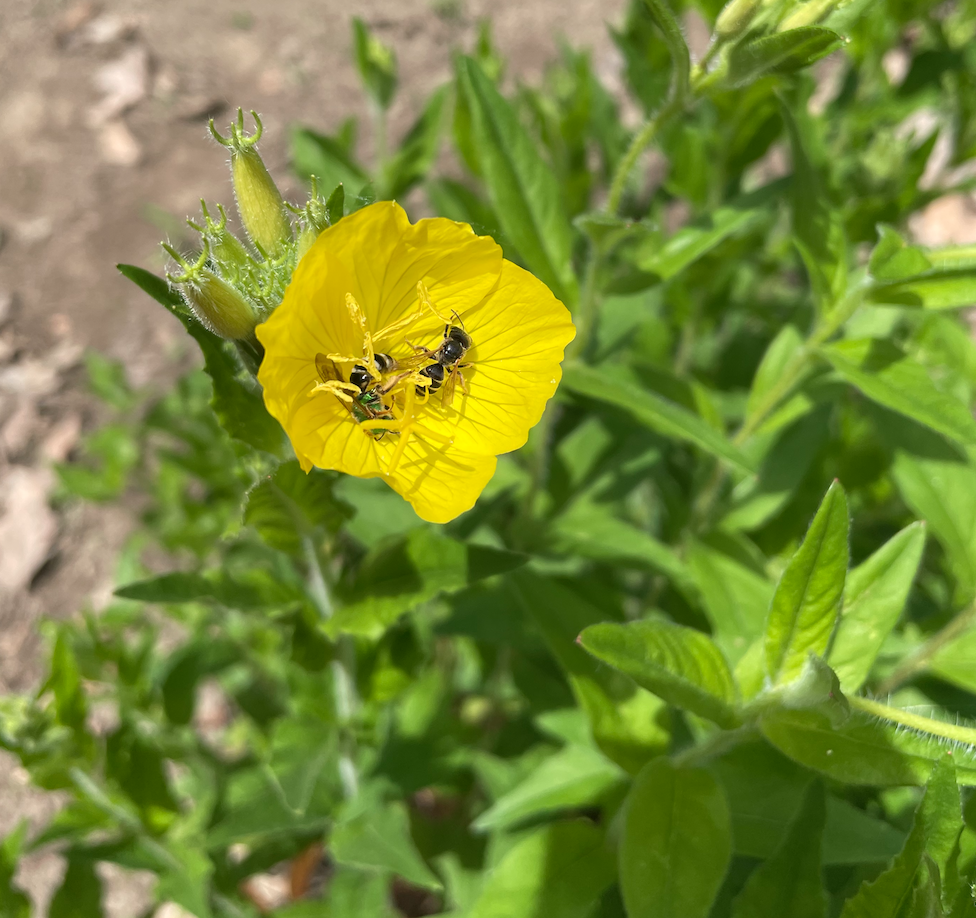 Closed Up Shop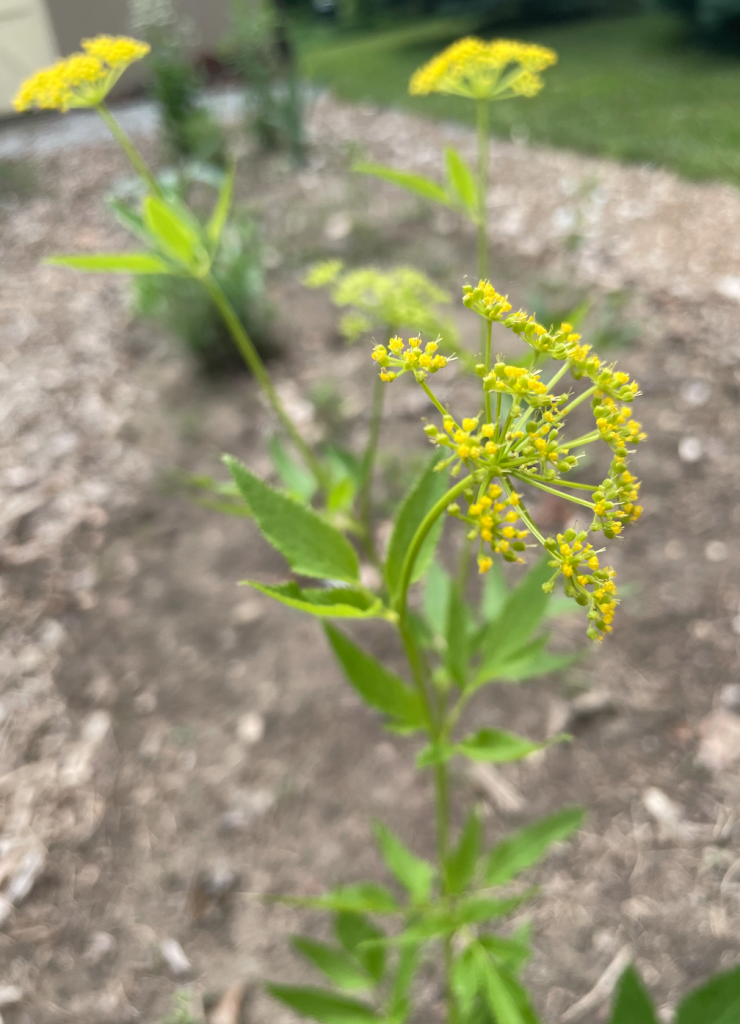 What's Cooking?
If you've happened by our lower garden you will notice the newly implemented, and successfully tested, Clay Oven built by CoW's very own Liz Olsen, Class of 2022. A part of her study into green, or recycled, structures Liz constructed this Oven out of repurposed materials. As it was hand sculpted, this process involved a lot of sand, time, and patience. Already being used as a site of gathering, this wonderful addition to the learning garden will serve many students for years to come. Thanks Liz!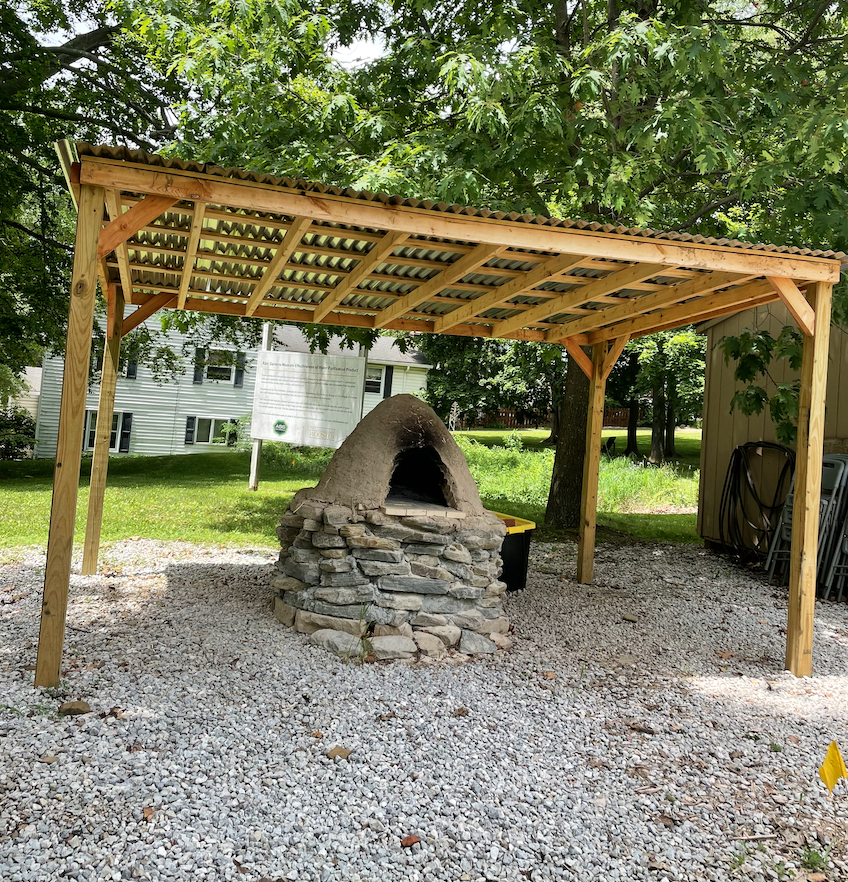 Research in the Works
There's more going on next to the patches too! Emily Greenland, CoW Class of '24, is continuing her research on our favorite native pollinators with The Ohio State University. Studying the effects of unmowed lawns on the abundance of bees, Emily will be conducting her research at various points on Wooster's campus. Be(e) sure to wave if you see her, and check out her sign below to learn more: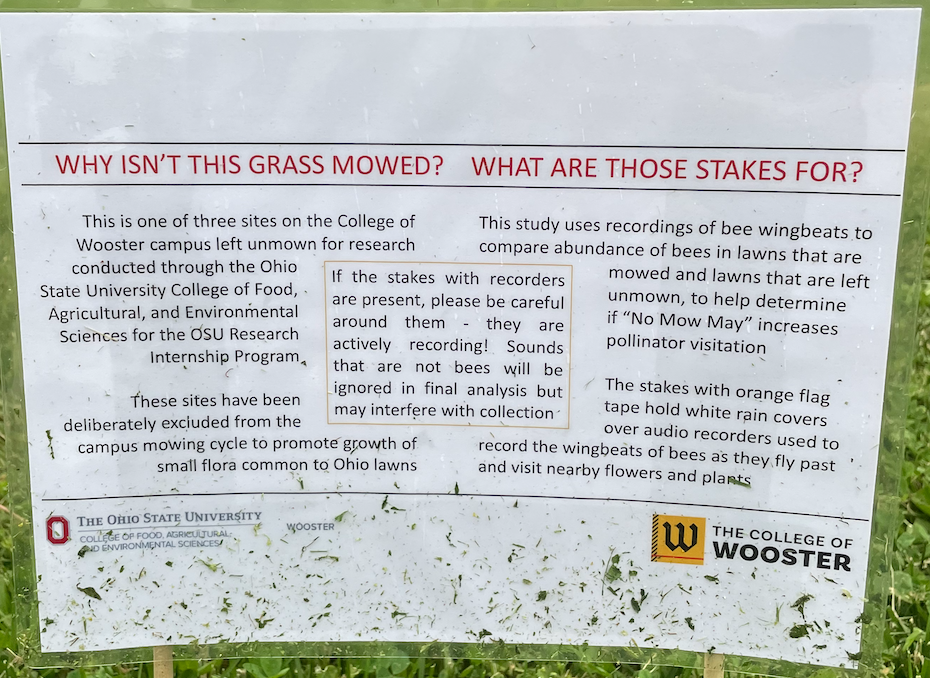 New Visitor
A new visitor has appeared at the patches this week. Accompanied by our usual cotton-tailed suspects, an unknown friendly white rabbit has begun joining them on their rounds. Hopefully there will be more updates on this matter next week!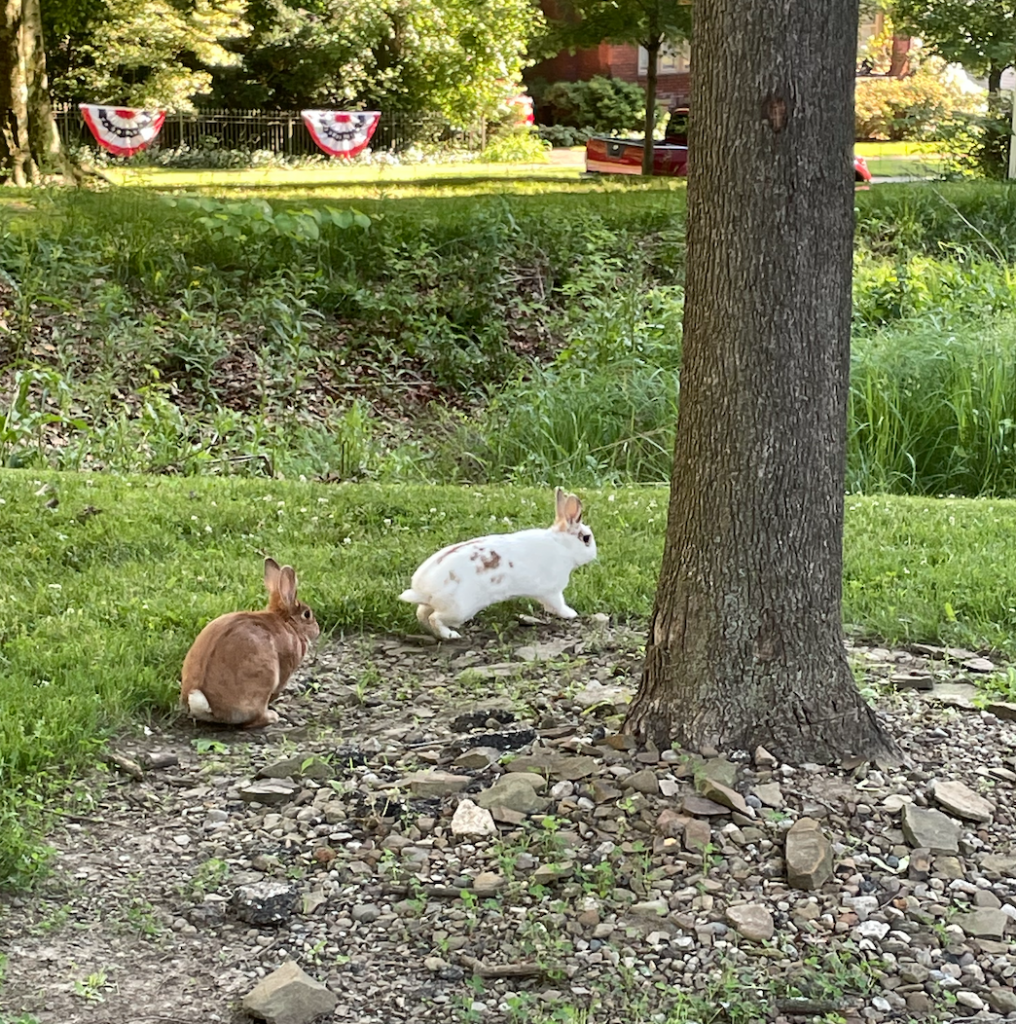 [Pine Patch]
What's In Bloom?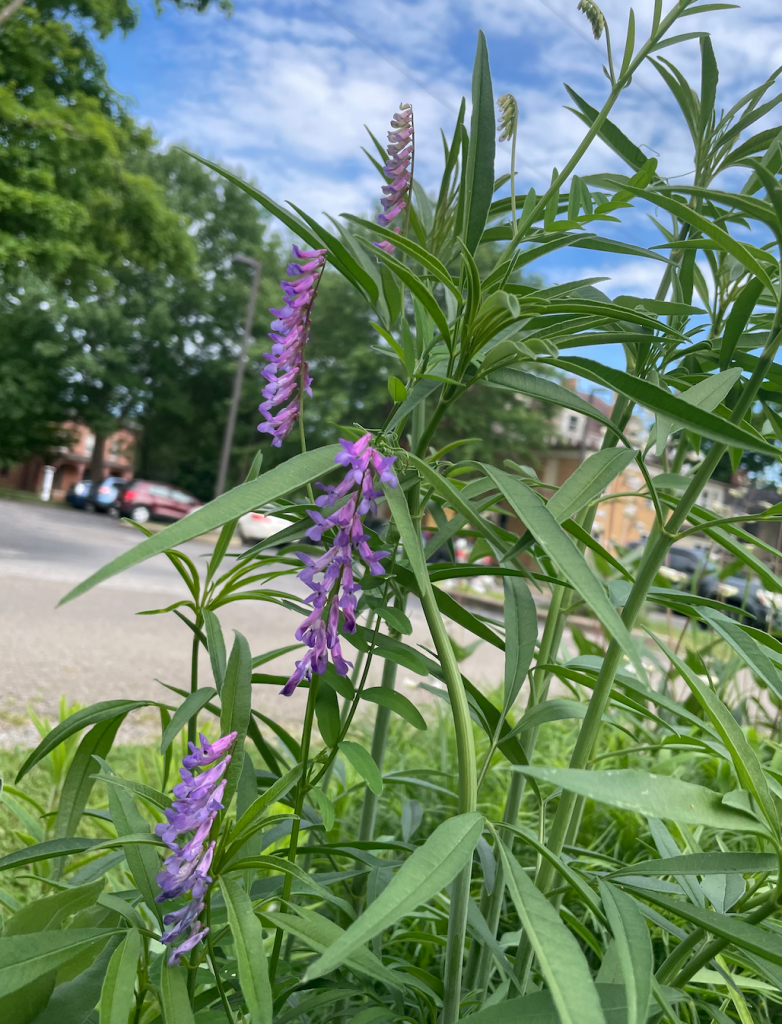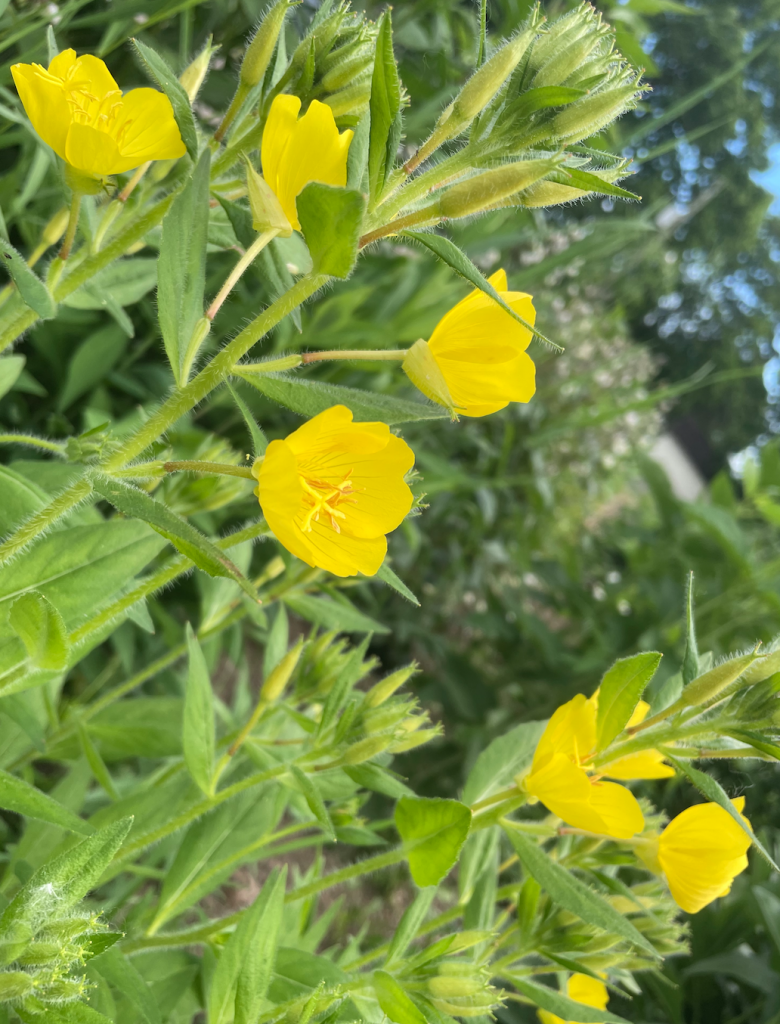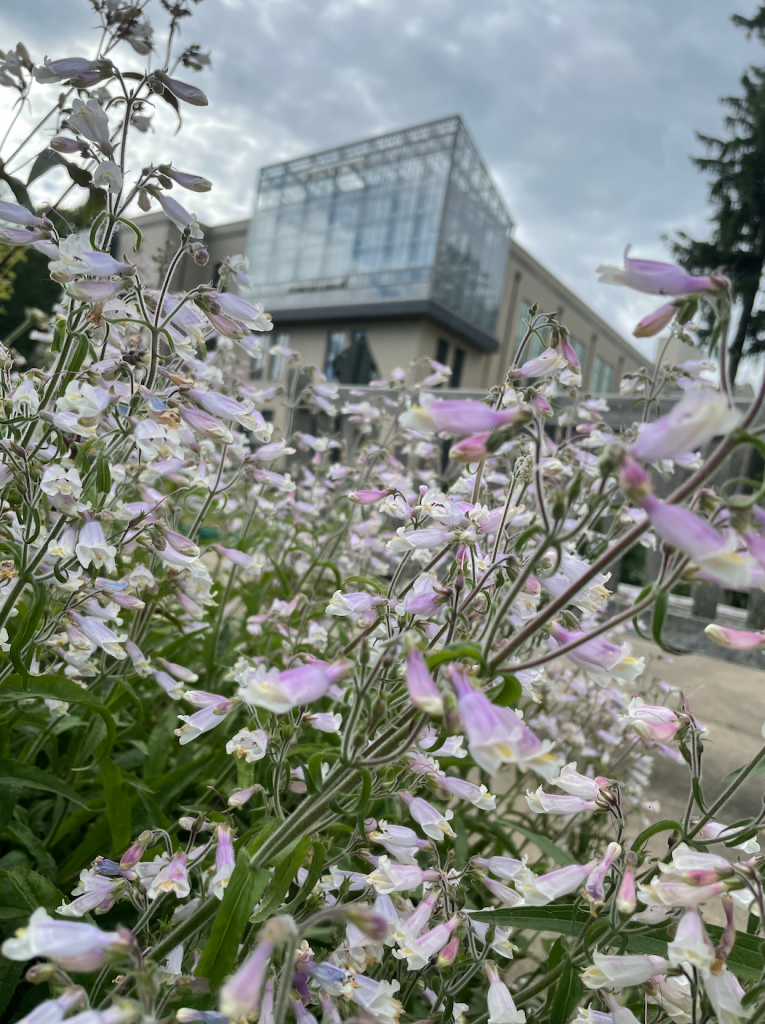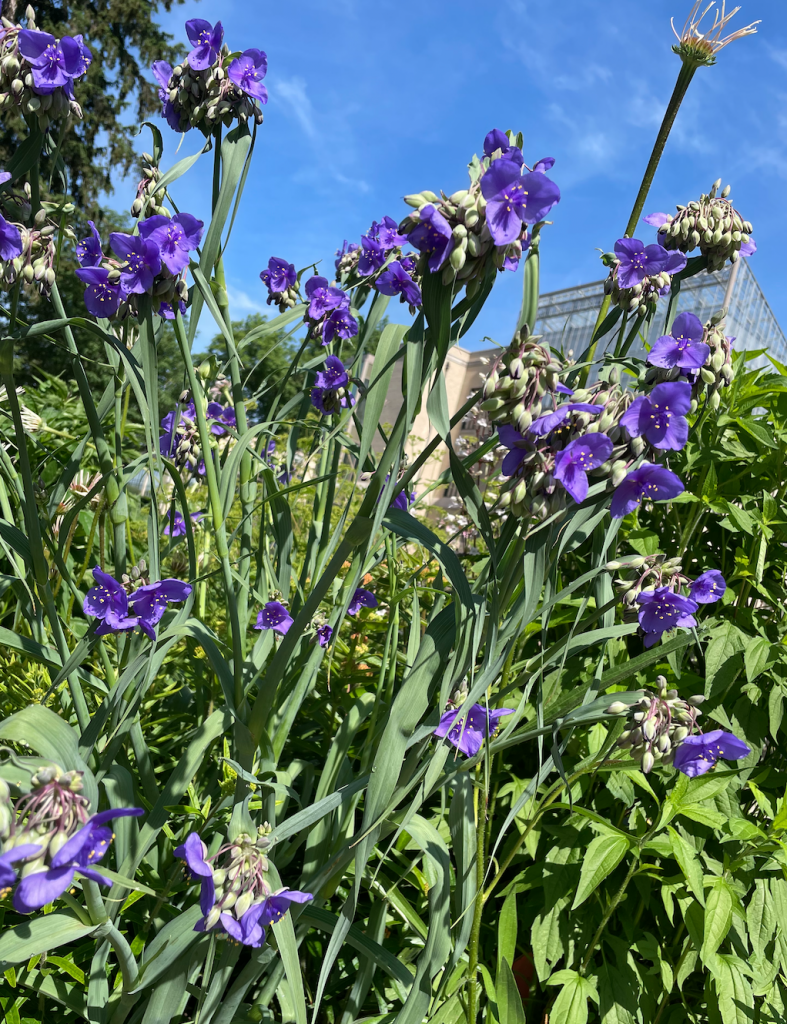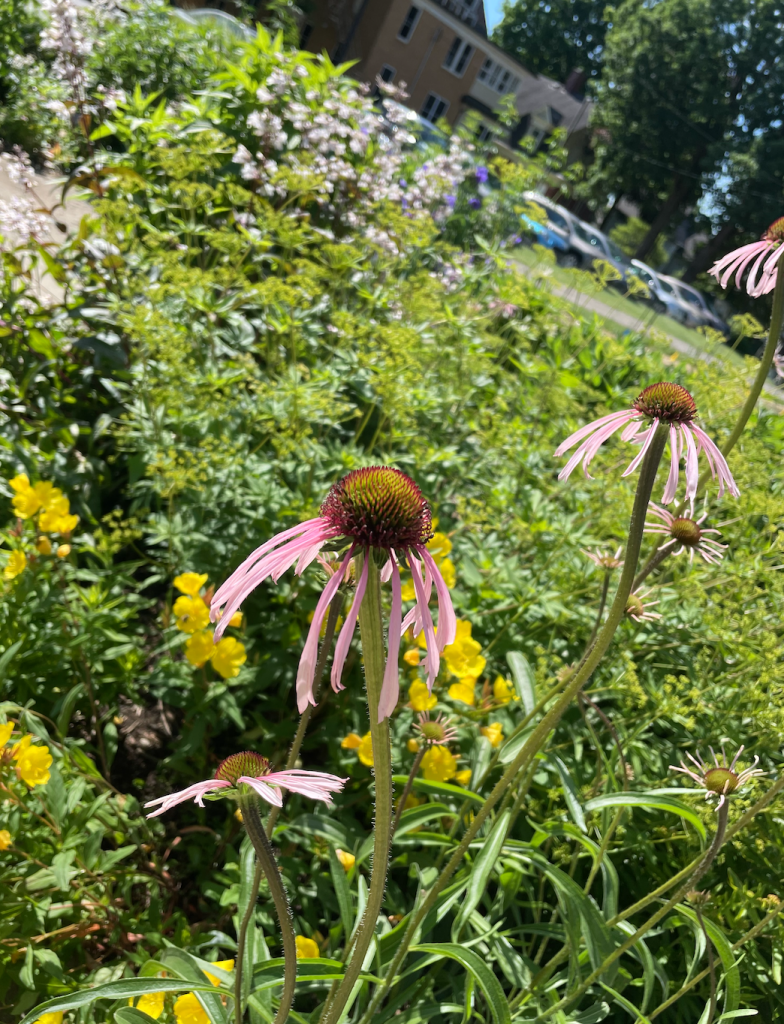 Hydroponics
Perhaps you have seen a greenhouse in the Pine Patch this past year. Sponsored by the Environmental Justice Coalition (EJC), this structure housed Wooster's very own hydroponic set-up over the fall semester. Now the tower resides in the Ruth W. Williams Greenhouse where it will stay until EJC meets back again in August.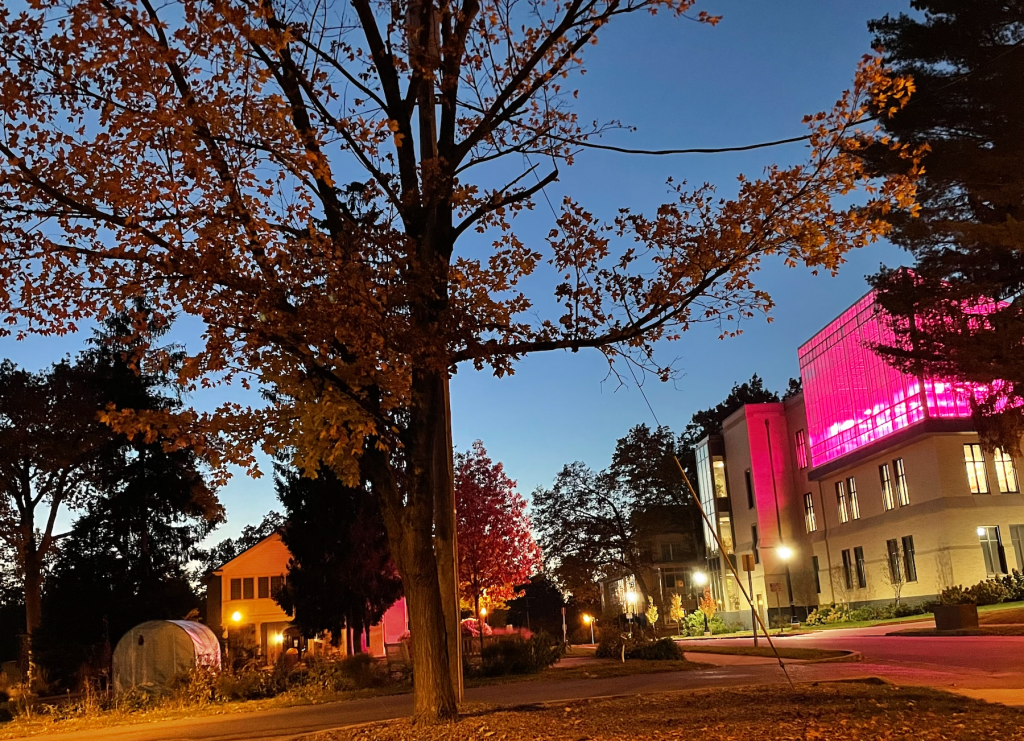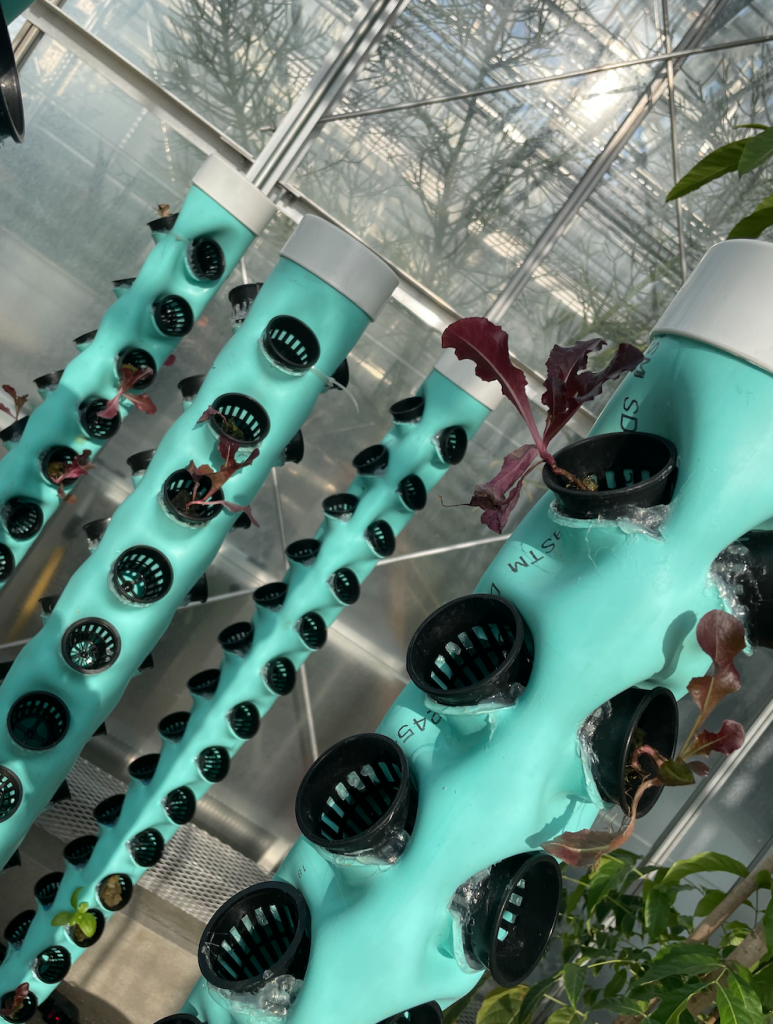 Buzz on the Block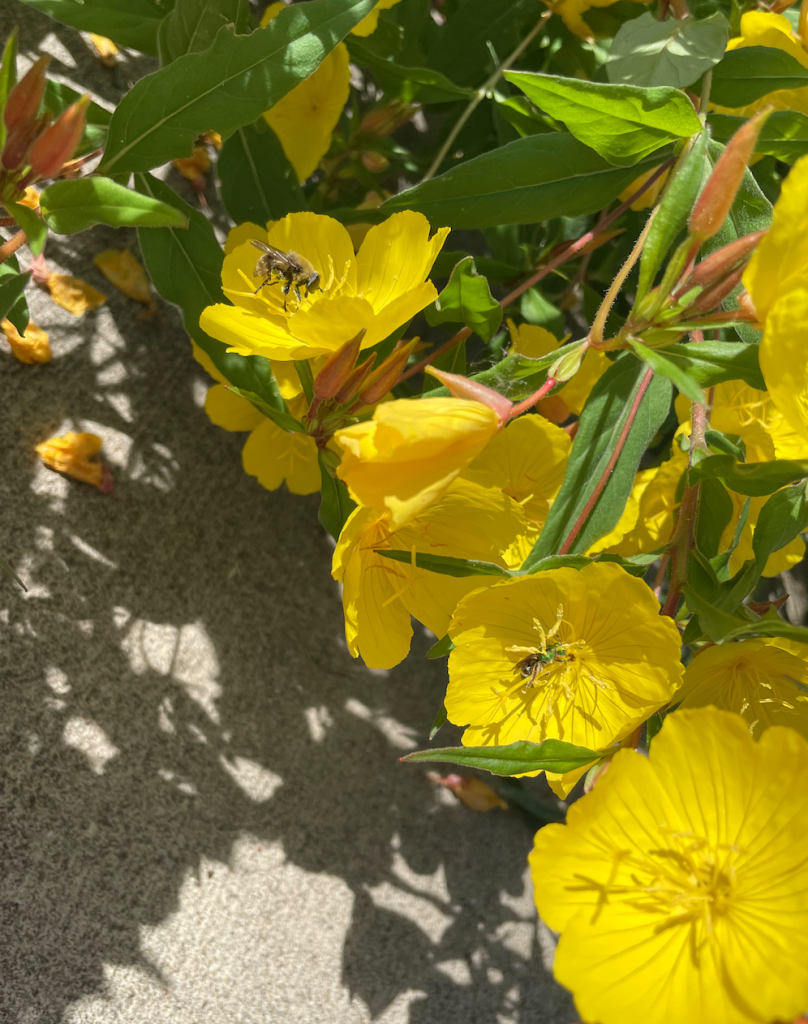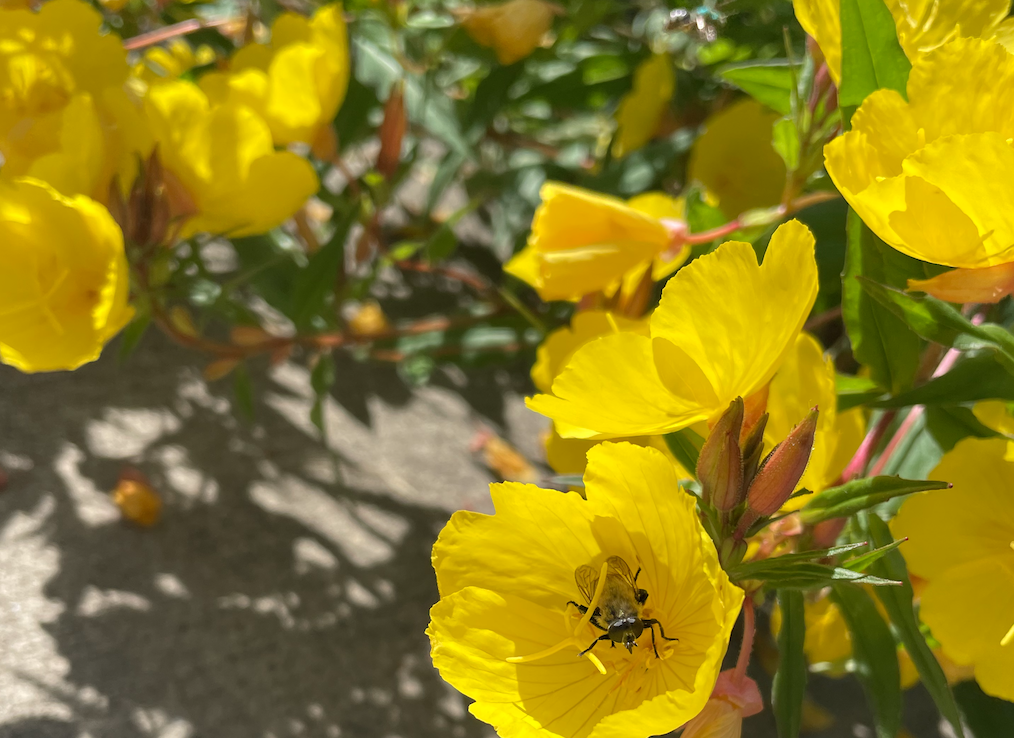 [Vegetable Garden]
Fruit Trees
This year the Vegetable Garden is looking to harvest some fruit as well! Make your way south of the Pine Patch and you will find a row of young pear and apple trees. You'll be surprised by how different they will look in just a few days time!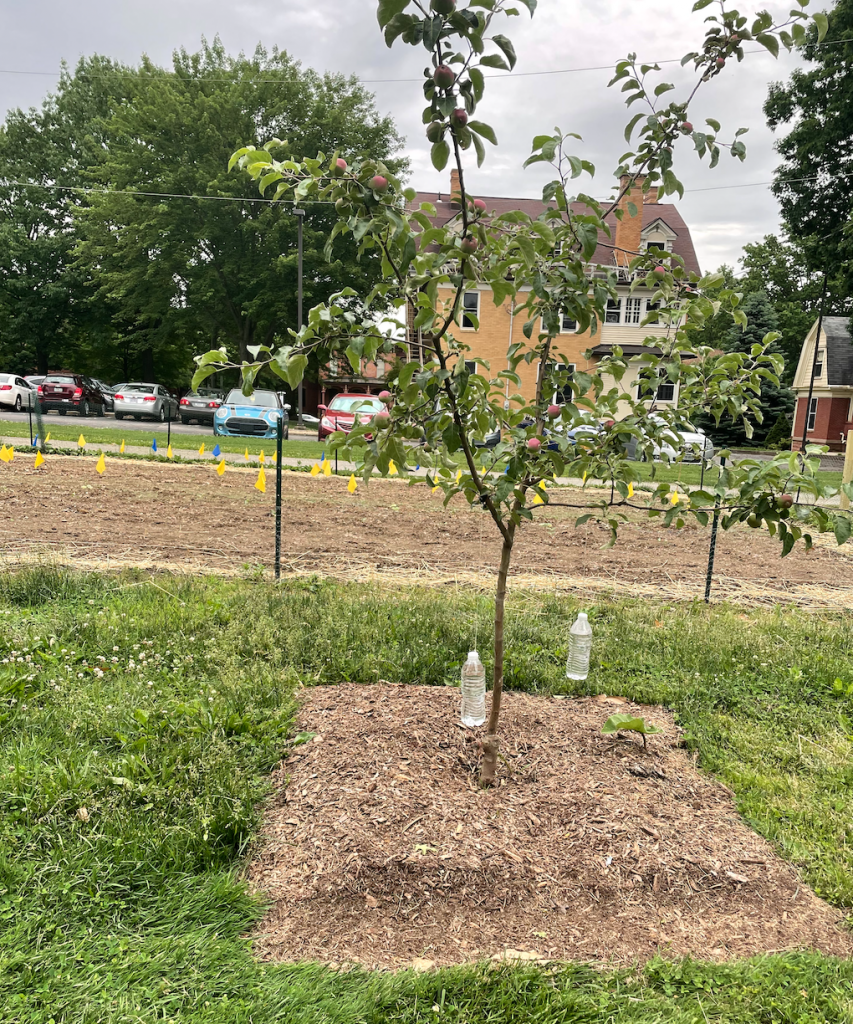 Three Sister System
Nearby the Vegetable Garden you will see a large patch of land with a series of flags laid out. The flags indicate the set-up for which plants will be growing where. On the perimeter of the plot there will be sunflowers, while on the inside there will be a three sister system. This system is created by planting maize (corn), squash, and a legume (bean) next to each other to create the optimal balance of nutrient exchange. In doing so this actually can enhance the productivity of soil. Stay tuned for more updates as the summer goes on!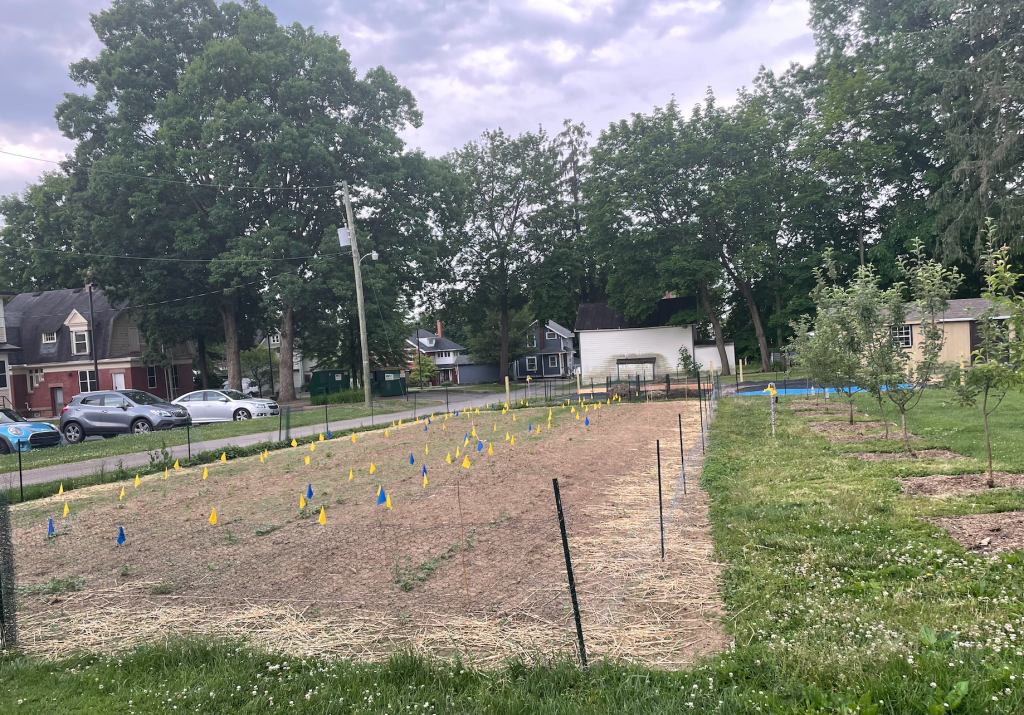 [Research]
Identification – Orders of the Hexapods
In addition to maintaining care of the Pollinator Plots this summer, I will be working with Dr. Carlo Moreno as his Research Assistant. Over the next several weeks we will be collecting data on various projects across northeastern Ohio. As a part of this field work I will get to learn new methods of specimen collection, data analysis, and gain more experience engaging with local community members. I am excited to keep y'all up to speed as I expand my knowledge as an ecologist.
This past week has been all about insect identification! By observing different specimens under a microscope, it was my job to classify them to their orders. An order is one part of the taxonomic classification system that is used to differentiate the physical characteristics between various types of insects. Some of you may be familiar with binomial nomenclature, the process of assigning a scientific name to an organism, but what I am doing right now is broader than that. Since scientific names take the format of Genus species, they are as specific as they can possibly be. The 7 taxonomic structures are Kingdom, Phylum, Class, Order, Family, Genus, and Species, and are arranged in that manner to represent how physical characteristics become more and more similar.
I now have a solid understanding of the following 10 Hexapod (6-legged) orders:
Coleoptera – Beetles
Collembola – Springtails (they look like shrimp!)
Dermaptera – Earwigs <3
Diptera – Flies
Hemiptera – "true bugs" (includes cicadas, stinkbugs)
Hymenoptera – Bees, Ants, & Wasps
Lepidoptera – Moths & Butterflies
Mantodea – Mantises
Odonata – Dragonflies & Damsel flies
Orthoptera – Grasshoppers and Crickets
[*Catch* You Next Time!]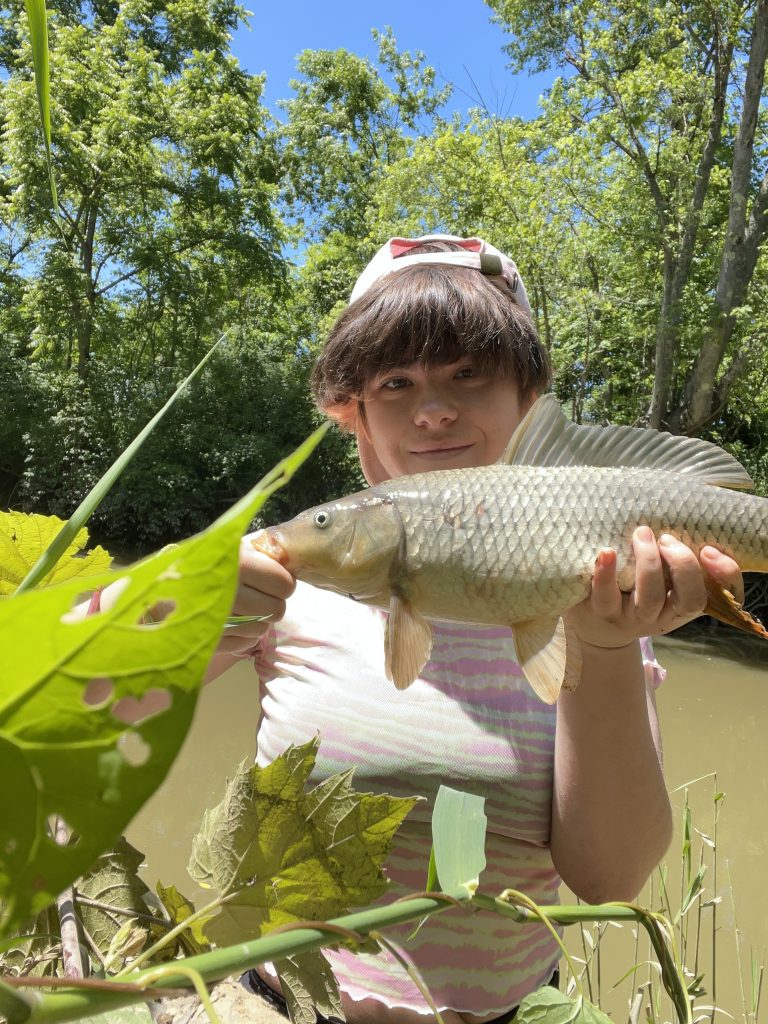 — You have reached the end of this entry —